Time for another artsy walk through the streets of New Orleans. This week, the party moves from the CBD to the French Quarter as locals celebrate Dirty Linen Night. It's the 19th year of the French Quarter get-together hosted by the Royal Street Arts District.
The party takes place within the 200 – 1000 blocks of Royal Street, but the party quickly disperses to fill the French Quarter. Starting at 6 pm and stretching late in the night, the art galleries and businesses along Royal Street will stay open late and may even offer "Dirty Linen Night" specials.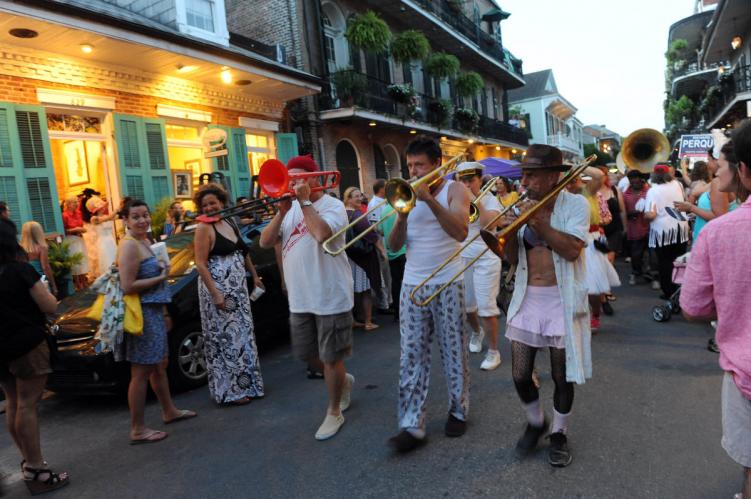 How do you experience New Orleans' Dirty Linen Night? There are three different ways. You can purchase a DLN Passport for $20. The ticket includes access to over 30 galleries along the route, along with wine, beer and hors d'oeuvres at certain locations.
If you want to go all out, you can purchase the VIP Dirty Linen Night ticket. For $50, you get access to wine, beer and food provided by local restaurants at different gallery stops. You also get a ticket to the Dirty Linen Night afterparty the next day at the New Orleans Jazz Museum.
If you just want to enjoy the galleries then all you need is a dirty pair of linens and you're free to explore the galleries with no charge.
Explore the Dirty Linen Night Map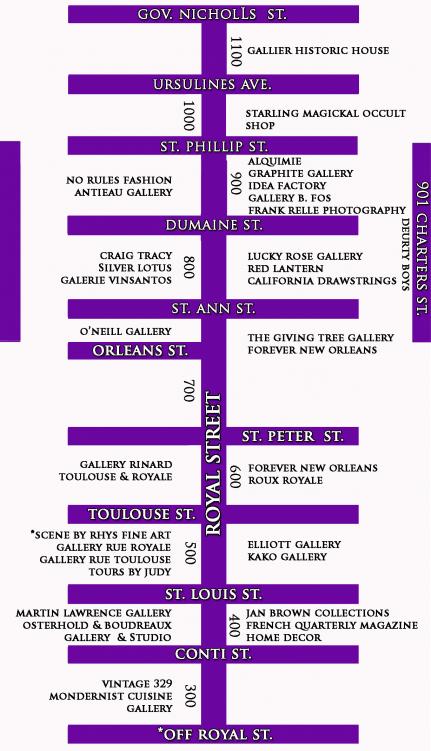 Looking to satisfy your hunger in between gallery stops? Check out the great, local spots that are right on the DLN route.
Dirty Linen Night Restaurant Guide
Brennan's: Local landmark for fine-dining Creole style cuisine
Royal House: Fresh oysters and seafood in an airy space with a balcony view
Pere Antoine: Open air corner joint with classic Cajun and boiled seafood. Prime spot for people watching.
801 Royal: Cozy gastropub serving creative New Orleans fare and cold drinks
Cafe Amelie: Romantic garden eating for upscale, contemporary French cuisine
Verti Marte: Late-night historic market known for Creole-inspired sandwiches and entrees
Follow River Beats New Orleans to stay up to date on all your favorite events in the city.