Red Dress Run in New Orleans is a spectacle like no other. But what is it exactly?
Well, the tradition began 25 years ago and is still going strong today. Every year on the second Saturday in August, the New Orleans Hash House Harriers (a local "drinking club with a running problem") host Red Dress Run, a charity "run" in the Crescent City. The run benefits hundreds of non-profits throughout New Orleans and Louisiana.
The actual Red Dress Run usually begins in French Quarter or Marigny although the exact location is only announced to those who register for the race. In the past decade, the race has taken on a sort of cult following, with locals and tourists flocking to the city for endless amounts of debauchery.
With so many people crammed together under such hot conditions, you can imagine the result, a drunk fest of red madness. There is no age limit to the fun, as you will see small children and even elderly adults partying from 7 am until late into the night.
The 2019 run might have come to an end yesterday, but that doesn't mean we don't have to re-live one more time. Check out our top 20 moments from a scoring hot Red Dress Run 2019!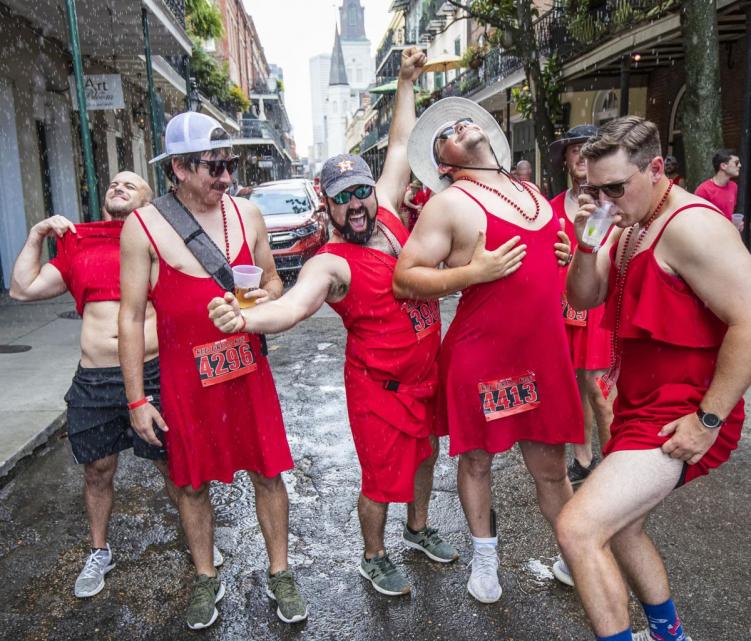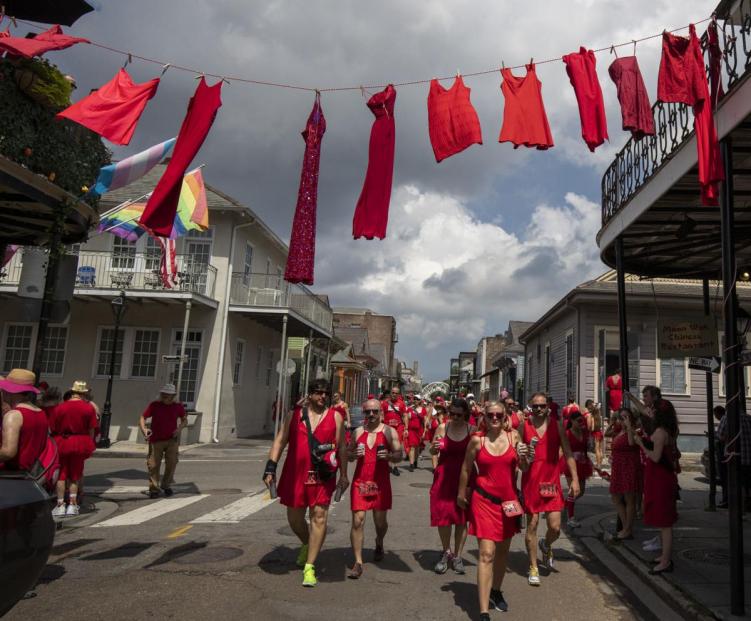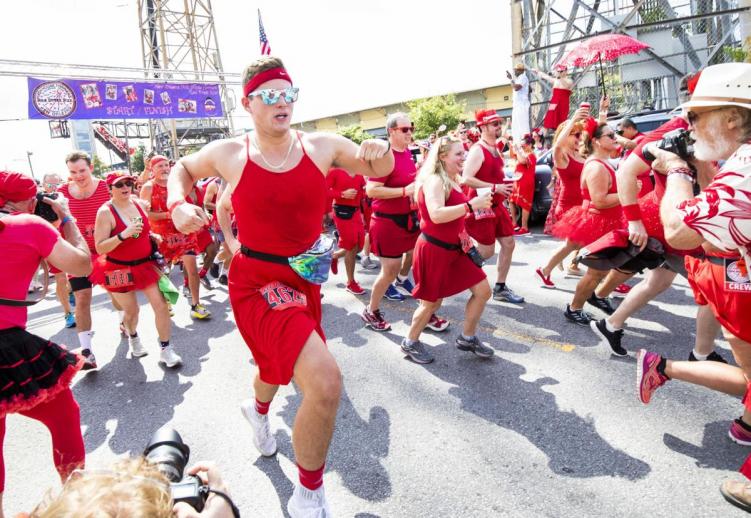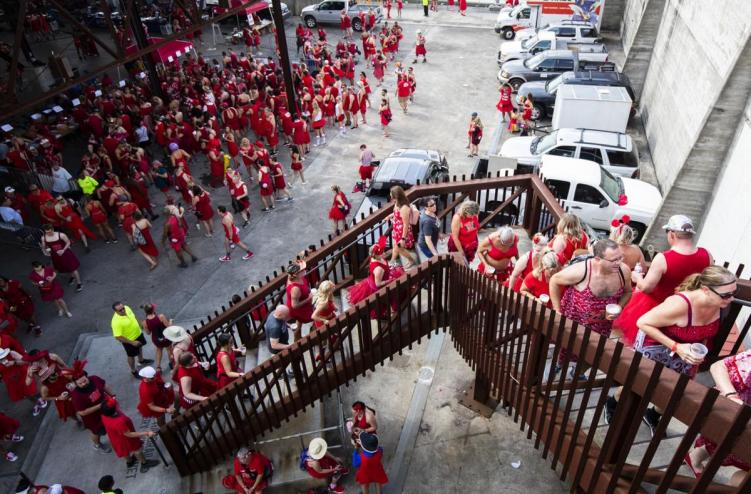 View this post on Instagram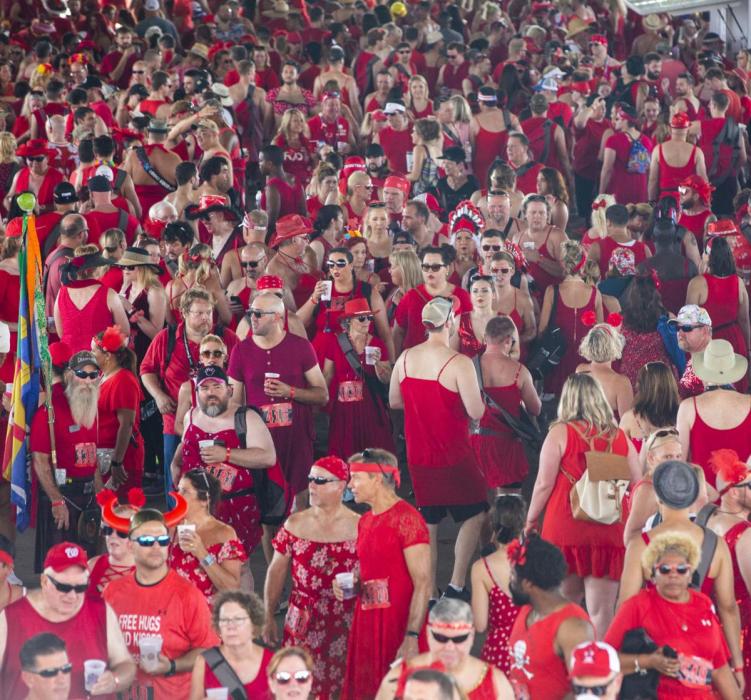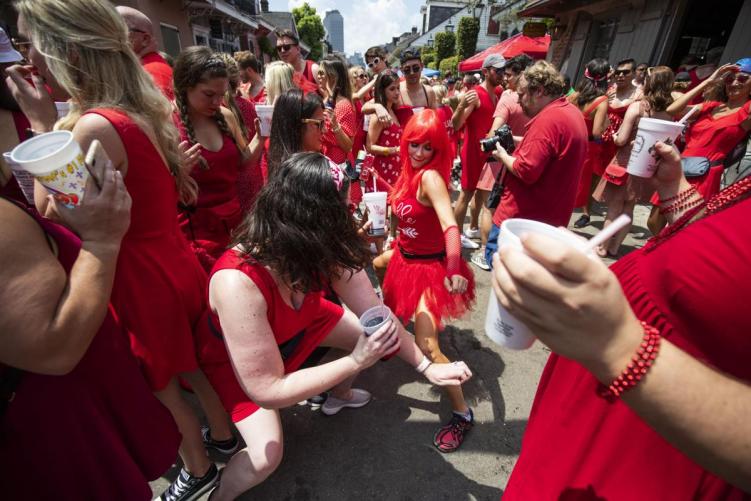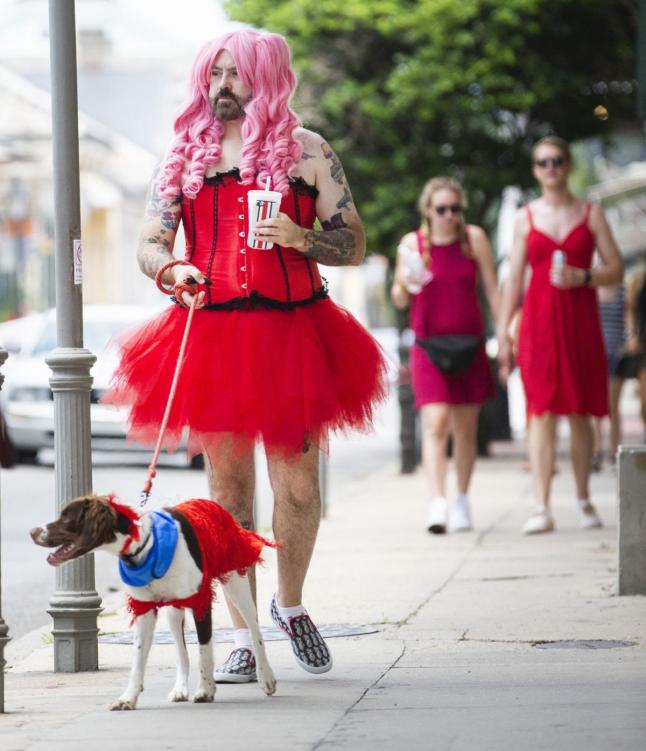 View this post on Instagram
---
Featured Images: Sophia Germer