The artists behind Dohm Collective are branching out into a new venture: silent disco. The creative minds behind the controllers and visuals of the Dohm Collective will be throwing their first silent disco, aptly named "Shh!", at Republic on June 15th.
It's featuring three channels of music you can listen to. On Channel One, the artists of the Dohm will be your musical tour guides for the night. They are opening up Channel Two and Channel Three to the public and to any DJ that wants to be featured.
If you want to throw your hat in the ring to perform, send an email to WeAreDohm@gmail.com with a sample of your work and your availability!
The Silent Disco: A Different Kind of Party
Some of you might be wondering what's the deal with silent discos. Silent discos have been around since the mid 90's and have been picking up traction in the last couple of years. They are the perfect way to throw a party without having to worry about noise complaints.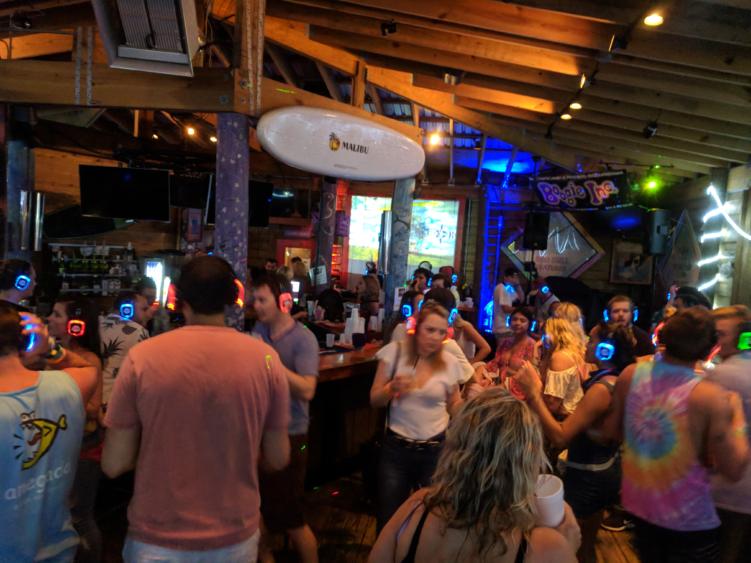 They way they work is you have several channels of music playing at the same time. Each DJ plays in a head-to-head style with party-goers switching back and forth depending on their mood.
This is a new type of challenge for DJs that is unique to the style of the silent disco. Rather than playing the room based off the feeling of the crowd, DJs need to battle it out for the attention of the crowd. Due to this, party-goers can switch on you in an instant and leave you playing to no one. But that's just part of the fun and the challenge.
There's No Place Like Dohm
The Dohm Collective's goal is to become a collection of artists and musicians that all share the same goal of performing and making art. They have played festivals all around North America, usually under their giant geodesic dome. Their music can range from house bangers to chilled out psytrance. Chances are, they will have something that fits your tastes on Friday.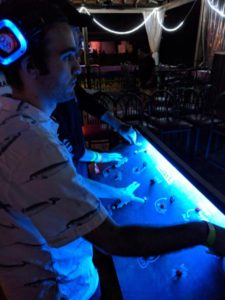 But the thing that makes Dohm feel like home is the vibes you get from their shows. When you go to a Dohm experience, you really do feel like you're a part of the show. Thanks to Austin Breckenridge's new addition of an interactive visual board, you can become the VJ.
If you've ever been curious about how a silent disco operates, come throw down with the Dohmies. Make sure to mark Friday June 15th on your calendar, because this is an event you won't want to miss out on
Follow River Beats New Orleans for to stay in the know on Entertainment in New Orleans!