Mondays in New Orleans have long been reserved as Red Beans and Rice day. The tradition goes back decades, with Monday being reserved as "cleaning day." Those cleaning the house would put on a pot of Red Beans since they take hours to cook.
Today we still associate Monday as Red Beans and Rice day, and two of the city's biggest celebrities look like they also enjoy that old tradition.
Below is Drew Brees wearing a Defend New Orleans shirt, while eating Red Beans and Rice with Trombone Shorty. You can not get more New Orleans than that. Take a look at the viral moment below, along with past photos of the pair hanging out.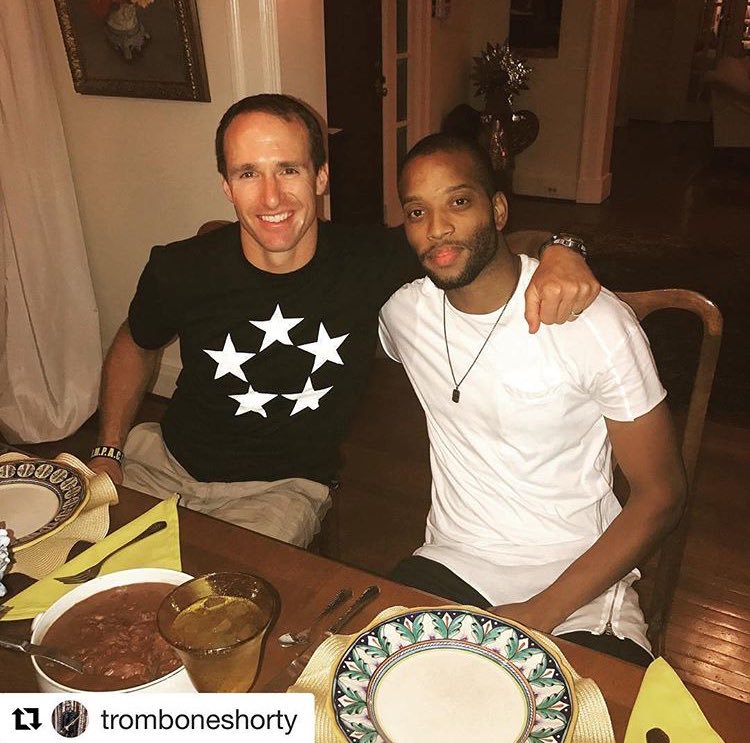 In 2018 NOLA.COM detailed how the Brees family is friends with their neighbor Dr. Steve Price, who is on the board for the musician's foundation. Brees said his family has red beans and rice with Price's family every Monday, and Trombone Shorty and other friends sometimes join them.
"They're just family, neighborhood dinners," Brees said.
So there you have it, Brees and Shorty enjoying some quality southern food while giving a thumbs up. Heal up fast Drew! You can read NOLA.COM's full story on Drew and Trombone shorty here!
---