This Friday, August 27, brings the guys behind DROELOE to Republic NOLA. The Bitbird-label artists are known for their cinematic soundscapes and accompanying visual projections. Their 'The Choices We Face Pt. 2' tour includes a unique setup, with the main focal point being a huge cube. Check out the photo below for a preview.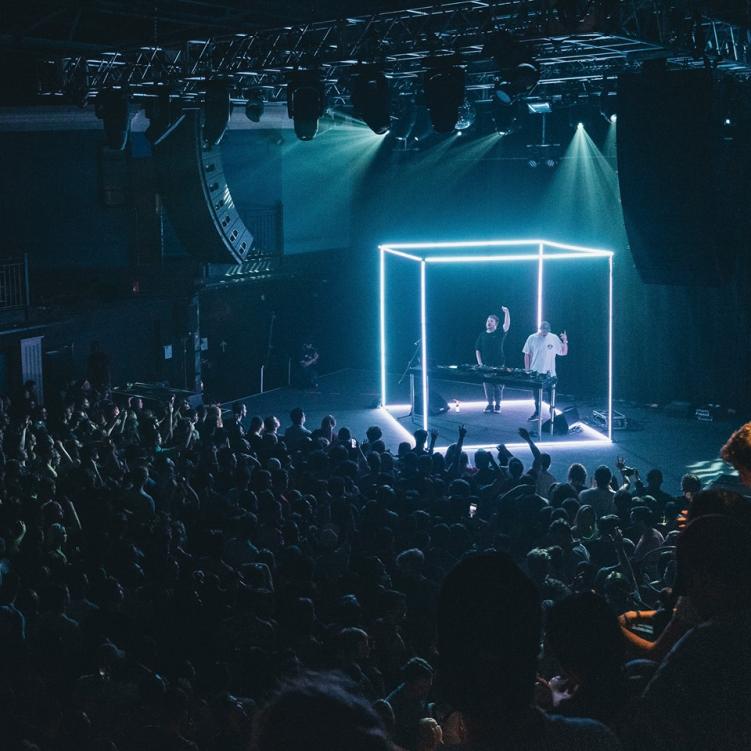 Their tour so far has taken them to Portland, Denver, Atlanta, and more, and they even have a few Europe stops later this year. For this go-round at Republic, the two are joined by New Orleans artists P-TAB & Jetlag Girl. Doors open at 10pm.
The two behind the project, Vincent Rooijers and Hein Hamers, bring two very different talents to the table. Vincent acts as the producer and composer for DROELOE's music, while Hein is more behind the scenes crafting the perfect audiovisual experience.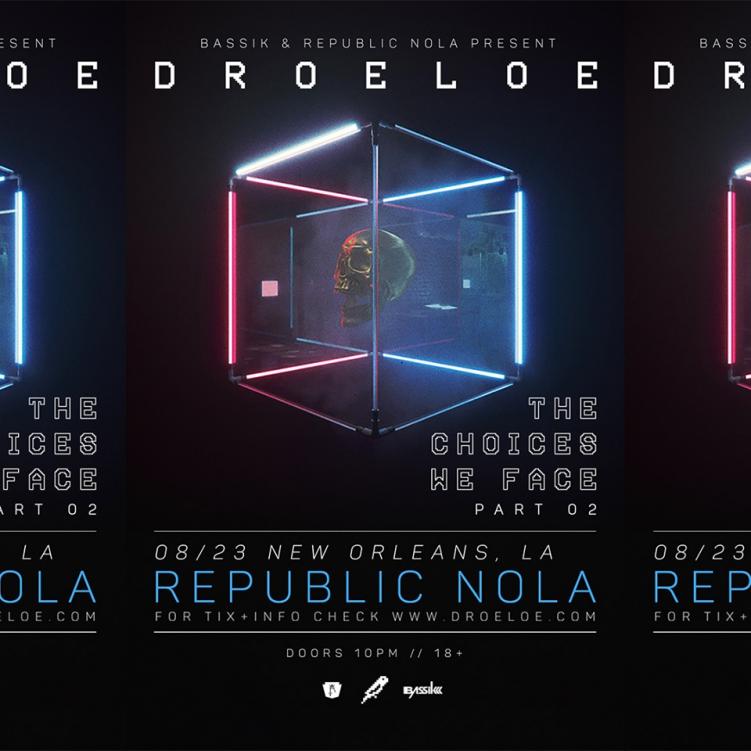 Featured image via artist.