It's nearly impossible to think of New Orleans without thinking of a premium culinary destination.
For local chefs and restaurant owners, it's difficult to think of this city without Ella Brennan: innovator, mentor, role model, pioneer. Ella Brennan died early in the morning hours of Thursday, May 31, and left behind a legacy that will live on in this city through the chefs she inspired.
Ella Brennan: Culinary Queen
Born in New Orleans on November 27, 1925, Ms. Brennan dedicated her life to pursuing and perfecting the culinary tradition of this city. The matriarch of a restaurant empire, she not only pursued but succeeded in a male-dominated profession.
Although she never worked in the kitchen herself, her imprint on this city's culinary identity is everlasting. At 18, Ms. Brennan was already making a name for herself in the restaurant industry, and was known as a "restaurateur girl wonder".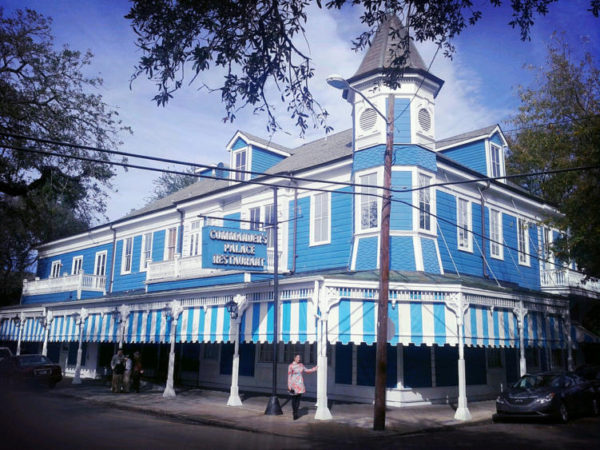 Paving The Way For Legends
In 1974, she moved on from her family's flagship restaurant, Brennan's, to take over the newly acquired Commander's Palace.
World-renowned chefs like Paul Prudhomme and Emeril Lagasse got their start here, among many other award-winning chefs. Ms. Brennan was pivotal in turning meals into much more than sitting down for a bite to eat, but a celebration and a party in itself.
"I don't want a restaurant where a jazz band can't come marching through." – Ella Brennan from the cover of her memoir, Miss Ella of Commander's Palace
Even through the death, divorce, and storms, Ella Brennan never backed down from her beliefs. When Hurricane Katrina hit New Orleans in August 2005 and Hurricane Rita just a month later, Commander's Palace closed its doors due to the extensive damage.
After 13 months and $6 million of renovations, they re-opened their doors in October 2006 with much celebration and fanfare. Commander's Palace was back to its old form with Ella Brennan leading the charge.
This loss will truly be felt through all communities of the city. Ella Brennan's list of accomplishments and awards are longer than the Mississippi. However, her legacy is what will live from now until the end of time.
A giant like Ella Brennan only comes through once in a lifetime.
---
Featured Photo: Commander's Palace Facebook