Living in New Orleans, it's hard to stay on top of all the new restaurants and offerings available. Luckily for you, River Beats NOLA is here to help! Gris-Gris, located along Magazine Street in the Lower Garden District, is a jumpin' little spot that is sure to satisfy your craving for a home-cooked meal with a unique twist.
The two-story restaurant opened up in August 2018 by Chef Eric Cook and has evolved to fit the nature of NOLA restaurants along the way. Their take on refined, southern cuisine and local favorites are refreshing, while their service is the cherry on top. They offer brunch on Sunday's, and lunch and dinner throughout the week. View their hours of operation here.
The food
Gris-Gris serves up a full lunch and dinner menu every single day. The restaurant recently announced today that they will now be open on Tuesday's, which previously was their only day closed.
On Sunday's, in place of their lunch menu is an eclectic brunch menu. We recently had the chance to dine in for Sunday Brunch and it did not disappoint.
Brunch is a new addition to the Gris-Gris team – they only just started about a month ago – but take one look around the restaurant on a weekend, and you would have never guessed it.
We started off for brunch with the Chicken Gizzard Grillades. A different take on the classic NOLA Grillades, but with a savory taste that made you want to lick the bowl after you were finished. The gizzards sat atop a delicious grit cake and were topped with caramelized peppers and onions with brown gravy.
Continuing our Gris-Gris brunch experience was the Chicken Biscuits & Gravy and the Shrimp and Gris-Gris Grits. When I tell y'all that we ate every last bite, we ate every. last. bite. We were both craving something savory rather than sweet, though they do have a Blueberry Bourbon Pain Perdu that looks divine; or, you can finish your meal with Bread Pudding for a classic NOLA dessert.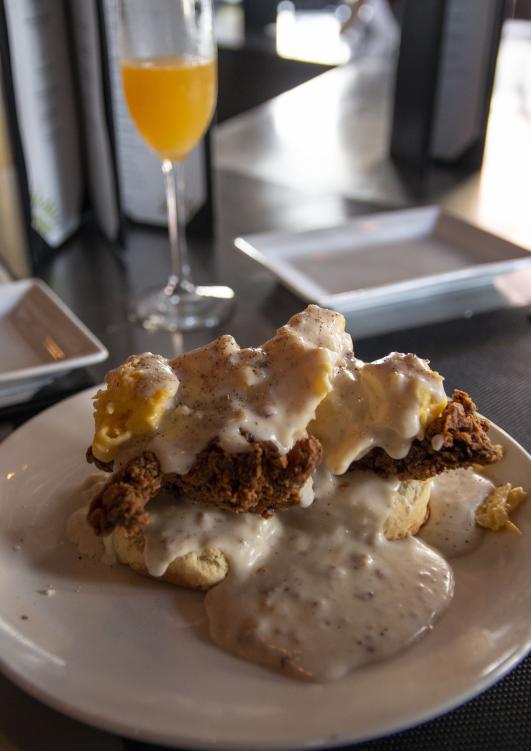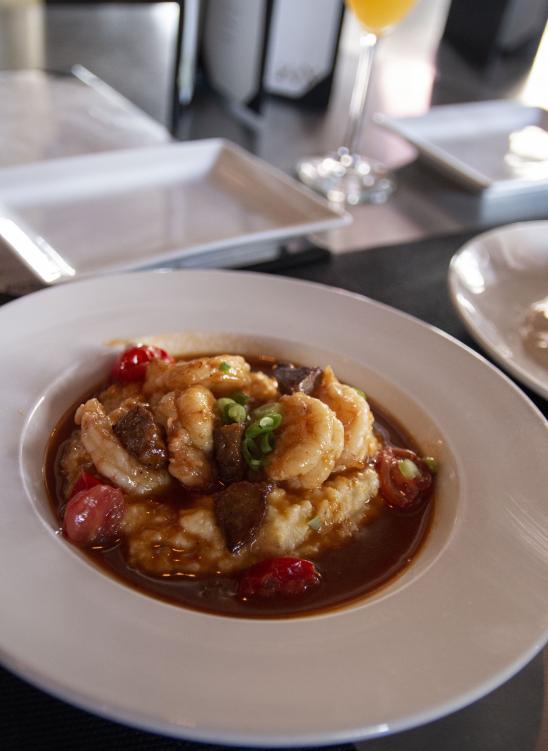 The Cocktails
For brunch, Gris-Gris serves up a variety of carafe cocktail options that are perfect for a group of 2, 3, or 4! Enjoy the classic mimosa with OJ, or adventure a little bit with a grapefruit mimosa. They also serve classic breakfast cocktails including Poinsettias and Bloody Mary's, and these are available by carafe as well. Might as well live a little, right?!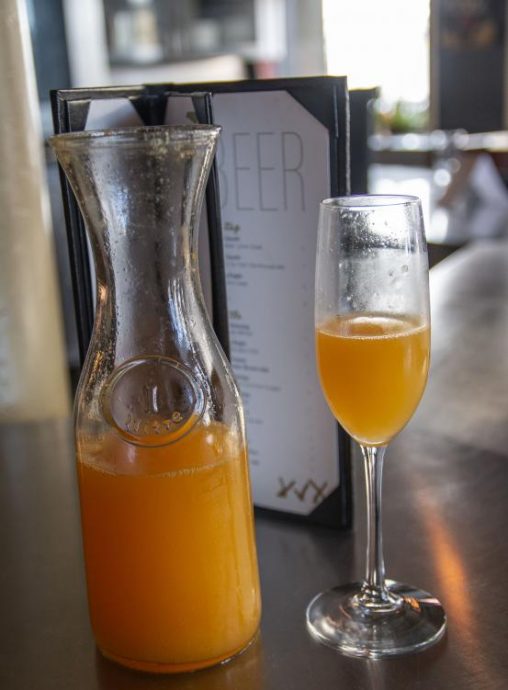 The atmosphere
The restaurant has a distinct set-up that is probably different than what you're used to for a restaurant. The first floor sees the chef's table, a bar-like setting around the kitchen staff as they actively prep all the delicious meals. Upstairs houses the main dining area, a large open bar, and an outdoor wrap-around balcony with seating overlooking Magazine Street.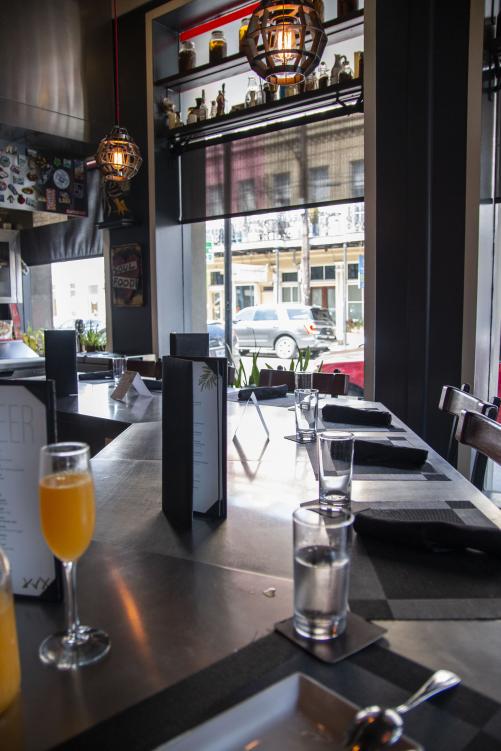 Private parties/Event space
Looking for somewhere to host a wedding reception, birthday, or maybe even somewhere to hang out for a Saints game? Gris-Gris boasts a gorgeous two-story event space, complete with its own private balcony. The private balcony overlooks Magazine Street and offers beautiful LGD views.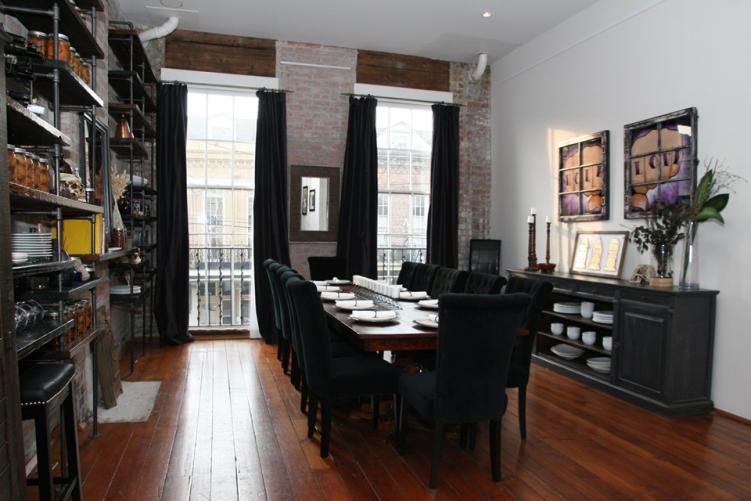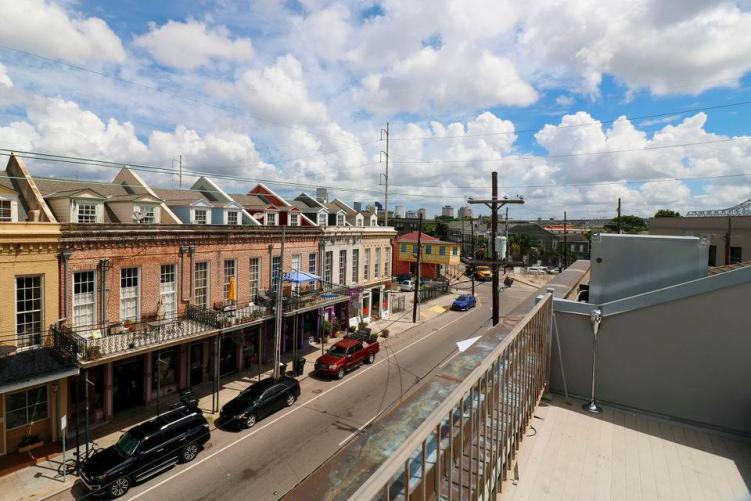 Before you go…
Get your stretchy pants on! The serving sizes are not too large but not too small, and you're going to want to try what everyone at your table ordered! After you finish, you'll already be planning your next visit. We promise 😉
PLUS… enter to win a $50 gift card via River Beats New Orleans!
---