We've been big fans of the uptown hotspot Gris-GriS. From their amazing brunch menu to their fantastic take on Cajun and South Louisiana cooking. While we've done our best to share this with our readers, maybe now a larger than life figure can put their two cents into the discussion.
World-famous chef Gordan Ramsay ventured down to the swamps of Louisiana recently to get a first-hand look at the secrets of Cajun cooking via Gris-Gris and their owner and head chef, Eric Cook. The surprise visit comes via Ramsay's popular show 'Gordon Ramsay: Uncharted.' The show features Ramsay adventuring across the globe in his relentless pursuit of culinary inspiration.
"We're exploring seven new regions this season, each with vastly different culinary customs and history," said Ramsay. "We get the opportunity to learn from the locals and hear their stories, and that gives us a much deeper experience and understanding of the world around us." – Gordan Ramsay
A brief synopsis of the Louisiana episode provides some interesting plot hints, including a venture into the actual Louisiana marshes.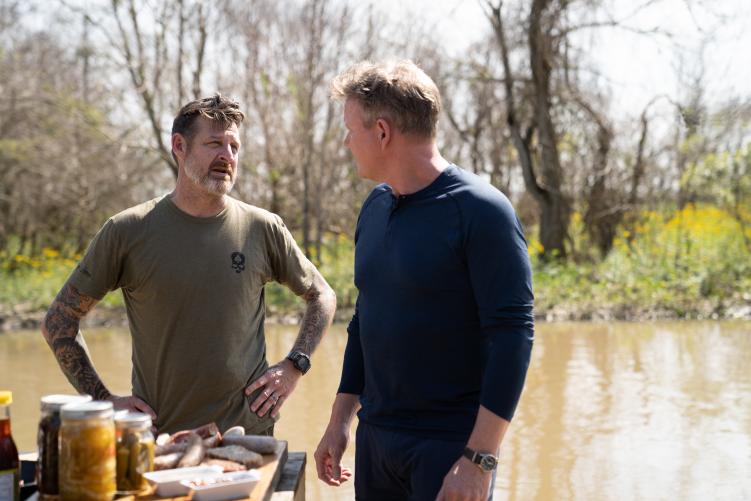 "Eric Cook — a former Marine turned celebrated chef — who sends him off to get lost in the marsh and see what he brings back. In his quest, Ramsay faces down dangerous and delicious creatures from deep in the swamps to the middle of the Gulf of Mexico. Does he rise to the challenge, or do his skills end at the "End of the World?""
You can watch a preview of the upcoming Gris-Gris episode below! And make sure you tune into season two's Louisiana episode (the only US episode of the season) this Sunday, June 21, at 9:00 PM (CST) on National Geographic.
---
📸 | National Geographic | Rush Jagoe