In the latest announcement of live music to return to New Orleans – psychedelic rock project Khruangbin is slated for a winter performance at one of NOLA's best venues.
The '21 – '22 Khruangbin North American Tour has already sold out two headlining performances at Red Rocks, three shows in Los Angeles, and four in Austin.
On December 1st, the group headlines a show at the Orpheum Theater with support from Nick Hakim.
The trio from Houston, Texas has gained a cult-like favor from the festival scene as they've graced nearly every major festival stage in the world.
Their hazy blend of psychedelic rock and worldwide soul is iconic. Their live shows are mesmerizing, and their look is enigmatic.
Khruangbin also recently announced the release of their new album, Mordechai Remixes, slated for release on August 6th. A reimagining of last year's Mordechai, each remix on the album is carefully curated by the trio.
The three-piece formed in 2009 with Laura Lee on bass, Mark Speer on guitar, and Donald Johnson on drums. They cite their major influence as '60s Thai funk, a bass-heavy, psychedelic sound that nods to Tarantino soundtracks and surf-rock cool. In Thai, the name Khruangbin literally translates to "engine fly."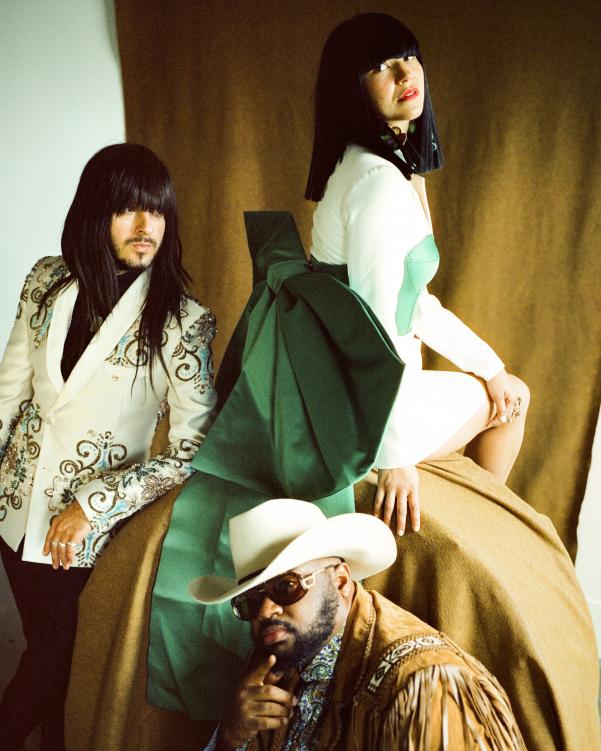 By the summer of 2019, the trio had been on tour for nearly three-and-a-half
years, playing to audiences across the globe behind its acclaimed albums The Universe Smiles Upon You and Con Todo El Mundo.
Their third studio album, Mordechai, was released via Dead Ocean in association with Night Time Stories in the summer of 2020. It earned glowing praise from The New York Times, W Magazine, Billboard, The Los Angeles Times, The FADER, and more.
---
Follow River Beats New Orleans to stay up to date on your favorite music Venues IN NEW ORLEANS.
featured images via Pooneh Ghana