The Eastbank Little League Champions have been on a wonderful press tour over the past month. Ever since capturing the World Title by defeating Curacao 8-0, the little league team has seen parades, ceremonies, Saints field passes, and now some MLB action.
Former LSU great and current Astros star third baseman Alex Bregman hosted the Eastbank team this past week in Houston. The team arrived for the VIP treatment before the Astros kicked off their Saturday night game against the Los Angeles Angels.
The team was placed on the field and was able to meet tons of Astros players as they warmed up. Bregman approached the group three hours before game time with one question.
"Did y'all see the Tigers won"
LSU's football team cruised to a win over Vanderbilt, 66-38, earlier Saturday afternoon. Along with Bregman, the Astros starting pitcher for Saturday's game, Gerrit Cole, welcomed the team by saying "You guys are famous," a joke that cracked a smile on the face of just about every kid on the team.
Eastbank's title was the first by a Little League team from Louisiana in the tournament's history. See some of the photos from the game below.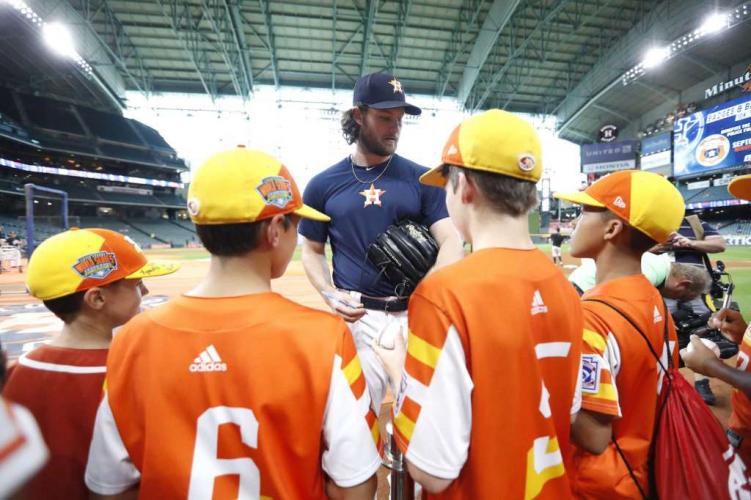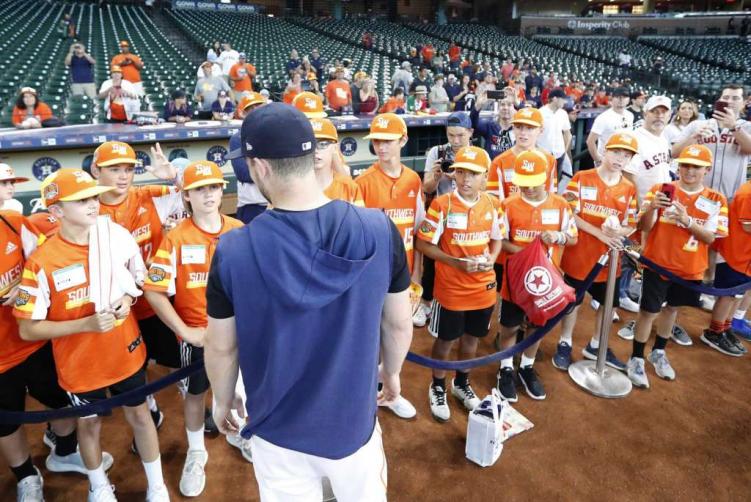 ---
Featured Image: Karen Warren, Chron