New Orleans is one of the world's top destinations for Halloween travelers, and yesterday's big announcement might have just brought a few thousand more to the big easy!
The Metropolitan, in partnership with local promoter Amps Events just announced one of the biggest dance shows of 2018. Porter Robinson will return to New Orleans to play a DJ set on October 27th, for Metro's Haunted Halloween Fright Night!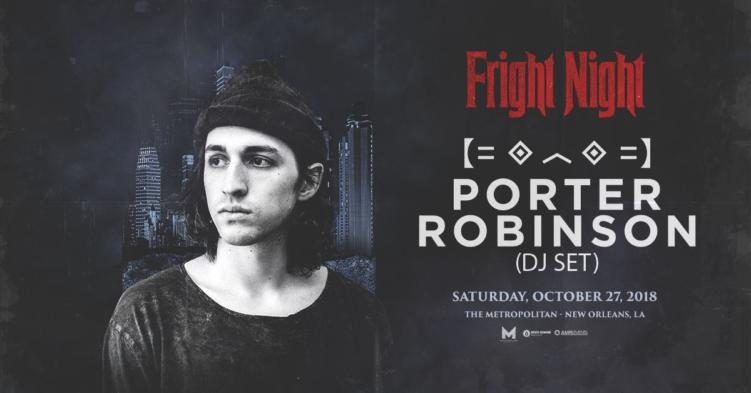 The producer was here last March for BUKU, but as his alias Virtual Self. If you are unfamiliar with Porter DJ sets, you are in for a real treat. Think high energy classics mixed in with some new flavor to give fans everything they ever wanted.
This is a great booking for an overall great weekend. With the Voodoo Music & Arts Experience happening the same night, It will be hard for fans not to choose Metro as their go-to spot this Halloween.
Tickets go on sale August 27th, you might want to scoop them before this one sells out!
---
Rukes.Com