Over the weekend, Red bull transformed the abandoned MSY airport terminal into a skateboarder haven. The Red Bull Skateboarding team, a segment of the Red Bull brand, turned three different parts of the airport into custom-built parks where 5 teams throughout the region skated to their hearts desire, capturing epic footage to compile and create for a video that will be voted on by fans. The team with the most fan-generated votes will win a makeover for their skate shop!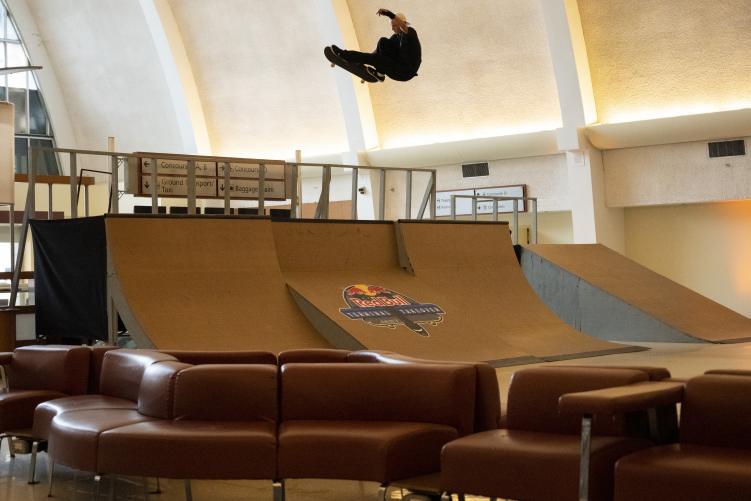 One of the crews was represented by New Orleans' very own Humidity Skate Store + Parasite DIY Skatepark, pictured below.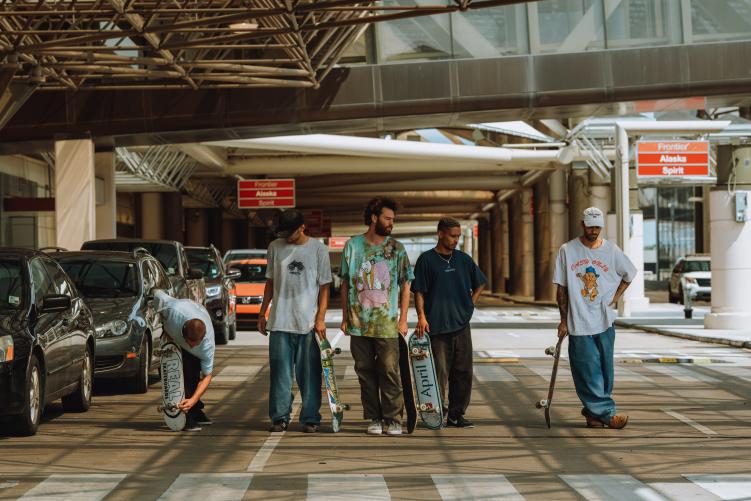 The terminal took on new life as skaters grinded and slid throughout classic airport areas including Terminals, Baggage Claim, and the old Southwest TSA atrium.
Assisting with the transformation was Jake Wooten, pro-skateboarder & Red Bull athlete. He got a sneak peek and was the first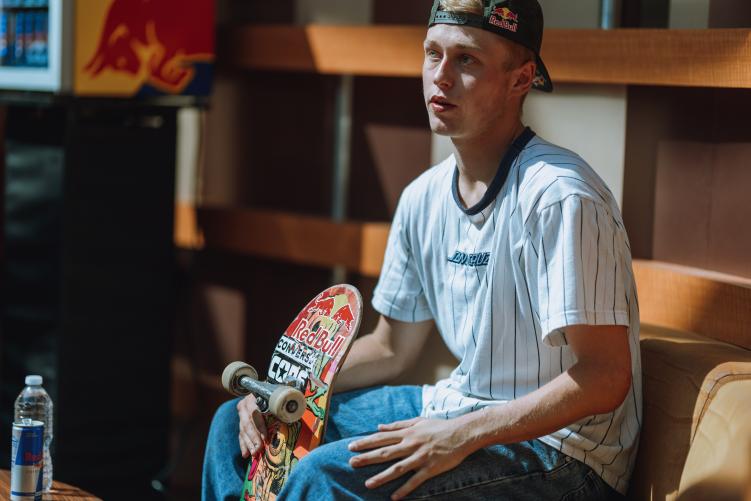 to check out the newly built digs. The fact that Red Bull was able to take advantage of this unused space in New Orleans was pretty significant for the skaters, including Jake, as he says they "spend so much of [their] lives in airports" and "take four-hour layovers and daydream about what could be done on [their] boards."
"I look at stairs and rails. They're the smallest architectural features but a skate spot is all I see. The fact that Red Bull was able to make it happen and turn an old airport into a park is like something out of a video game." – Jake Wooten
The "video game" reference was a pretty common theme throughout the weekend, with many of the skateboarders themselves saying the same thing, including folks from New Orleans' very own represented crews at Humidity Skateshop and Parasite Skatepark.
There were three separate areas for skateboarders and their teams to work with, including Parabola Park, Baggage Claim, and Concourse D. Each area had its own
Parabola Park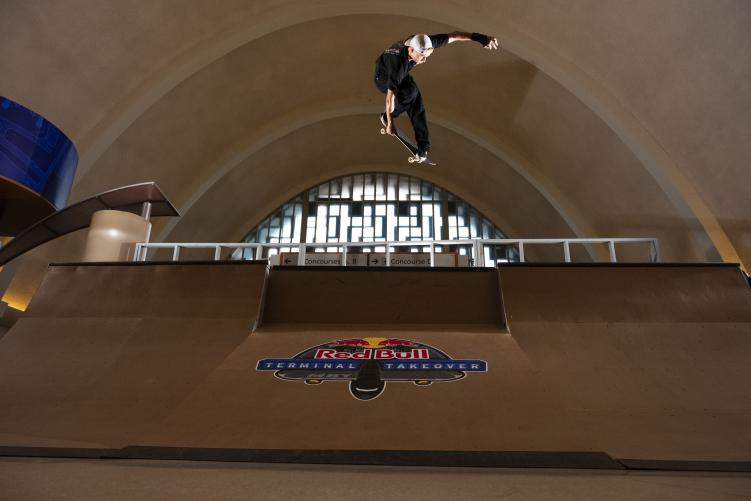 Baggage Claim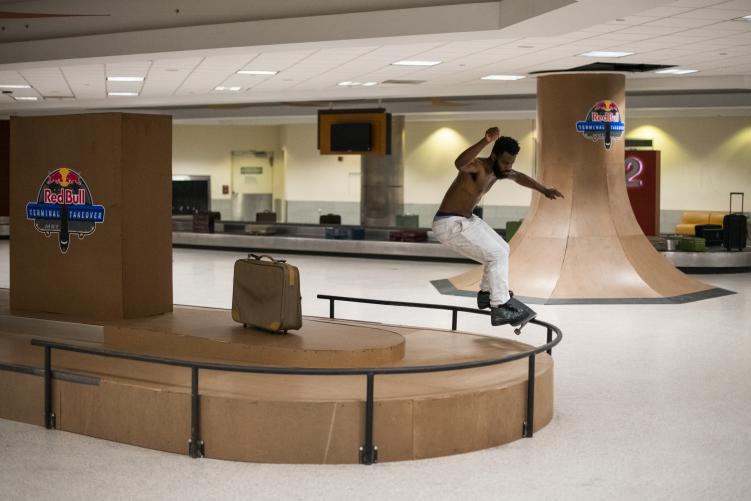 Concourse D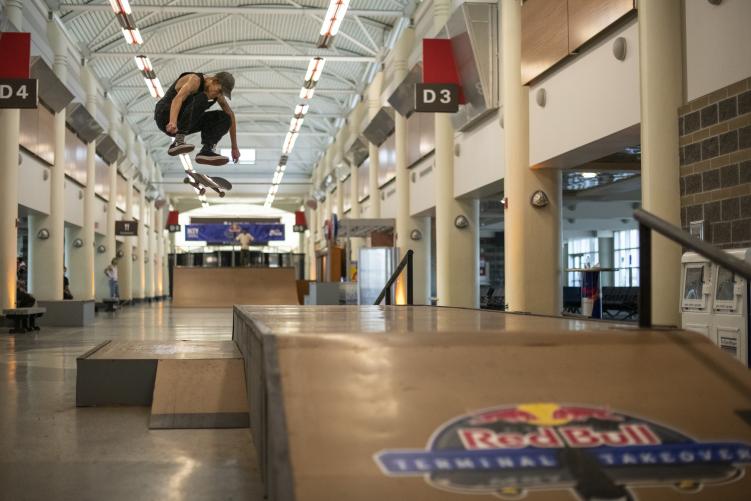 Check out some more photos below, and stay tuned for our video coverage and interviews!
ALL PHOTOS BY Jonathan Mehring/Red Bull Content Pool & Justen Williams/Red Bull Content Pool.