Are you feeling a bit mad? If so you'll fit in perfectly at tonight's themed soirée at the Drifter Hotel.
The Sinful Seven Series presents the second installment- Sloth. After a raging Pride party in June, the Mid City bar is hosting a low-fi lounge party tonight in honor of the deadly sin of sloth.
It will be a kaleidoscopic, psychedelic daydream filled with black light body painters, inventive art installations, live performers and more.
Over two stages, the event will host local music of all kinds. From People Museum on the Garden Stage to closing Lobby Vibes sets from Inae and Om.Cada. This is one dive down the rabbit hole you won't want to miss.
Food will be provided by Third Wheel, and promotional offerings from Jameson will also make an appearance.
Checkout the full Sloth lineup below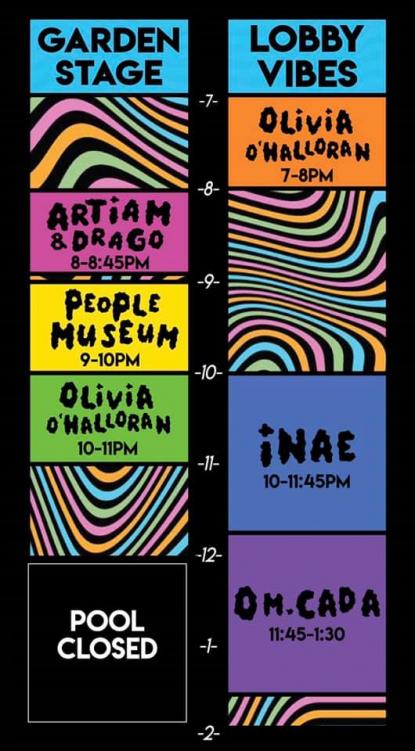 Afterwards, the series will continue with 5 more parties, each loosely themed around a deadly sin.
Don't be late for this very important date. Tickets are $10 at the door, and performances starts at 7.
Follow the Sinful Seven Series for the latest updates on the newest devious gathering.
Follow River Beats New Orleans to stay up to date on all your favorite news in the city.
image via event's Facebook page