Spafford just announced their return to New Orleans this winter. The Arizona-based band is known for their electrifying live performances, and are undertaking a a massive winter 2020 tour.
The 39-date tour starts right after the group's upcoming New Year's Eve run, throughout California. They play the House of Blues on January 19th.
The group is in high demand at music festivals like Bonnaroo and Firefly and consistently play sold out shows across the United States. After the successful release of their latest album For Amusement Only last year, they are eager to play new songs and evolve their sound on the road.
In other exciting new for New Orleans, our local swamp funk group The Iceman Special is joining Spafford their shows throughout Texas and Louisiana.
Presales and VIP package sales begin today, and general admission sales begin Friday, November 15 at 10 am.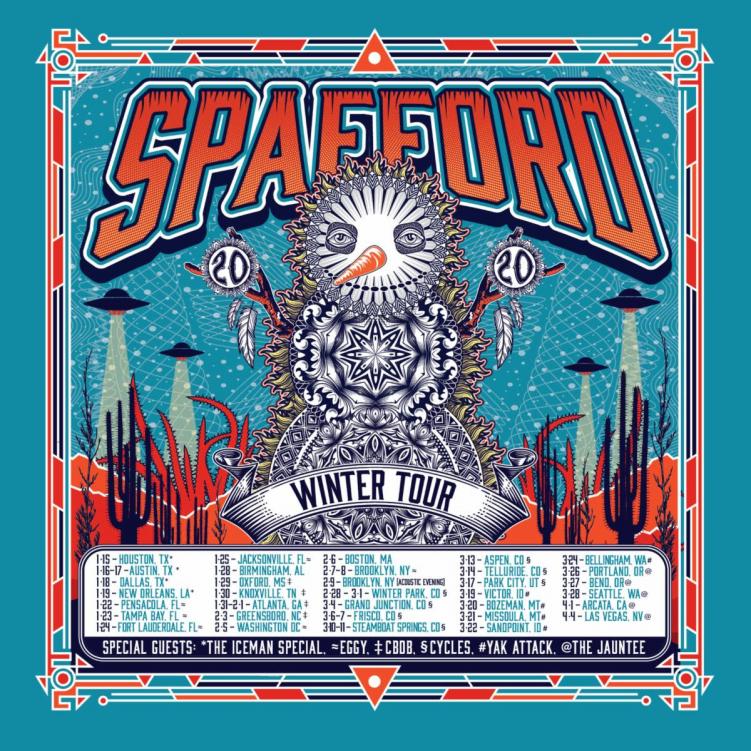 Follow River Beats New Orleans to stay up to date on new music IN NEW ORLEANS.