When Mark Latter, the visionary behind Latter Hospitality (known for establishments like Tujague's and Birdy's), unveiled The Bower in March 2020, his vision was to provide the Lower Garden District's locals with a charming neighborhood bistro, where the finest locally sourced seasonal cuisine meets creative artisanal cocktails.
Over time, The Bower and its neighboring Bower Bar have evolved into sought-after destinations for both residents and tourists. Now, just as the fall season approaches, The Bower is delighted to unveil a fresh, seasonally-inspired menu and a brand-new cocktail program inspired by the zodiac.
Under the skillful guidance of Executive Chef Marcus Woodham, The Bower's new menu showcases the rich bounty of Louisiana, featuring seasonal herbs, flowers, and produce sourced from their esteemed partner, Sugar Roots Farm. Chef Woodham explained,
"I meticulously crafted the fall menu with a focus on utilizing locally sourced ingredients. Each dish, from the exquisite heirloom cherry tomatoes to the delectable squash and locally-produced honey, is designed to celebrate the incredible produce grown in our vicinity."
New small plates include Heirloom Cherry Tomato Salad with burrata, avocado, oregano, and white balsamic vinaigrette served with fry bread; Crab Hummus – Lump crab in spiced lemon oil served with house crackers; Truffle Parmesan Bread with local honey, truffled cream, garlic and crushed red pepper; and Maggie's Mushroom Arancini with mozzarella, spicy roasted squash, basil and pine nut pesto.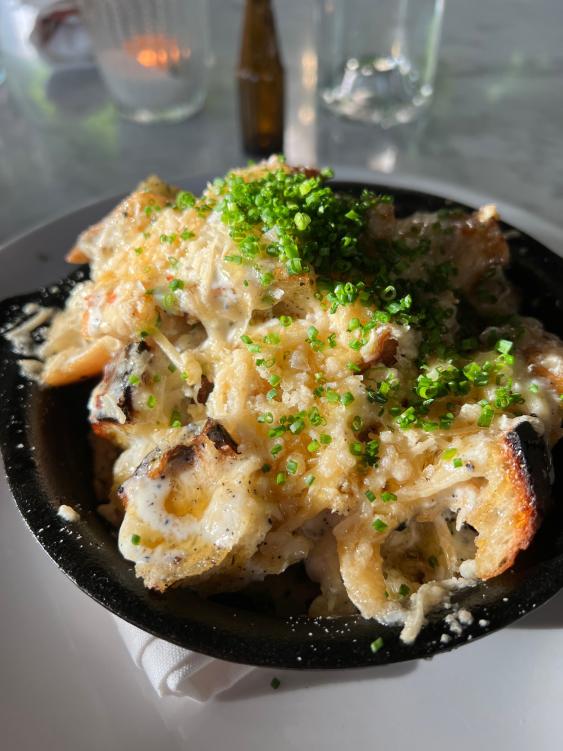 Large plates include Braised Short Rib with crispy new potatoes, pepper piperade, and torched Spanish blue cheese glacage and Gulf Fish with green beans, cherry tomato confit, green olive tapenade, and piccata sauce.
And if that was not enough for you. What's your sign? This Fall, The Bower's Beverage Director Mickey Mullins will pay tribute to the zodiac with new libations inspired by the twelve signs. Zodiac libations include the Leo – complex, fun, and surprising with vodka, hibiscus, orgeat, lime, and mole bitters; Virgo – steady, loyal, and classic with bourbon, Angostura bitters, simple syrup, and orange peel. See the full list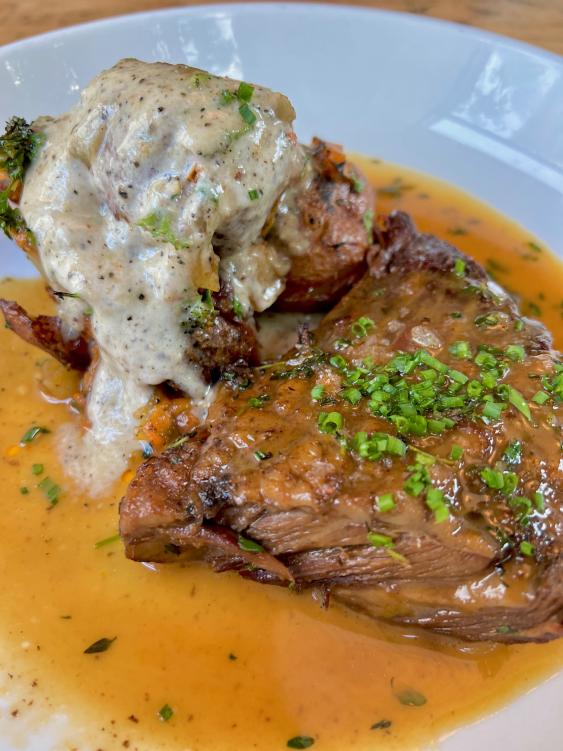 The Bower can be found at 1320 Magazine Street and offers dinner service from Monday to Thursday, 4 PM to 9 PM, and on Friday and Saturday, 4 PM to 10 PM. To make reservations or to obtain further information, please visit www.thebowernola.com or call (504) 582-9738.