If there is anyone who deserves a helping hand during the COVID pandemic, its hospitality workers. The New Orleans hospitality industry has been absolutely devested due to the ongoing fight against COVID. With almost no tourism to support the thousands of workers in our city, people have lost their jobs, and have forced to move on or wait for their jobs to return.
Acknowledging this problem is one thing, providing support for these people is another. The Outlet Collection at Riverwalk, in partnership with Louisiana Hospitality Foundation, and United Way of Southeast Louisiana, is doing just that by providing headshots for hospitality workers.
This Tuesday, September 22, from 10 am – 5 pm those workers interested in the headshots should arrive at the Food Court at The Outlet Collection at the Riverwalk. Pre-registration is required. Reserve your spot at https://www.eventbrite.com/e/rescheduled-headshots-for-hospitality-workers-tickets-121036331927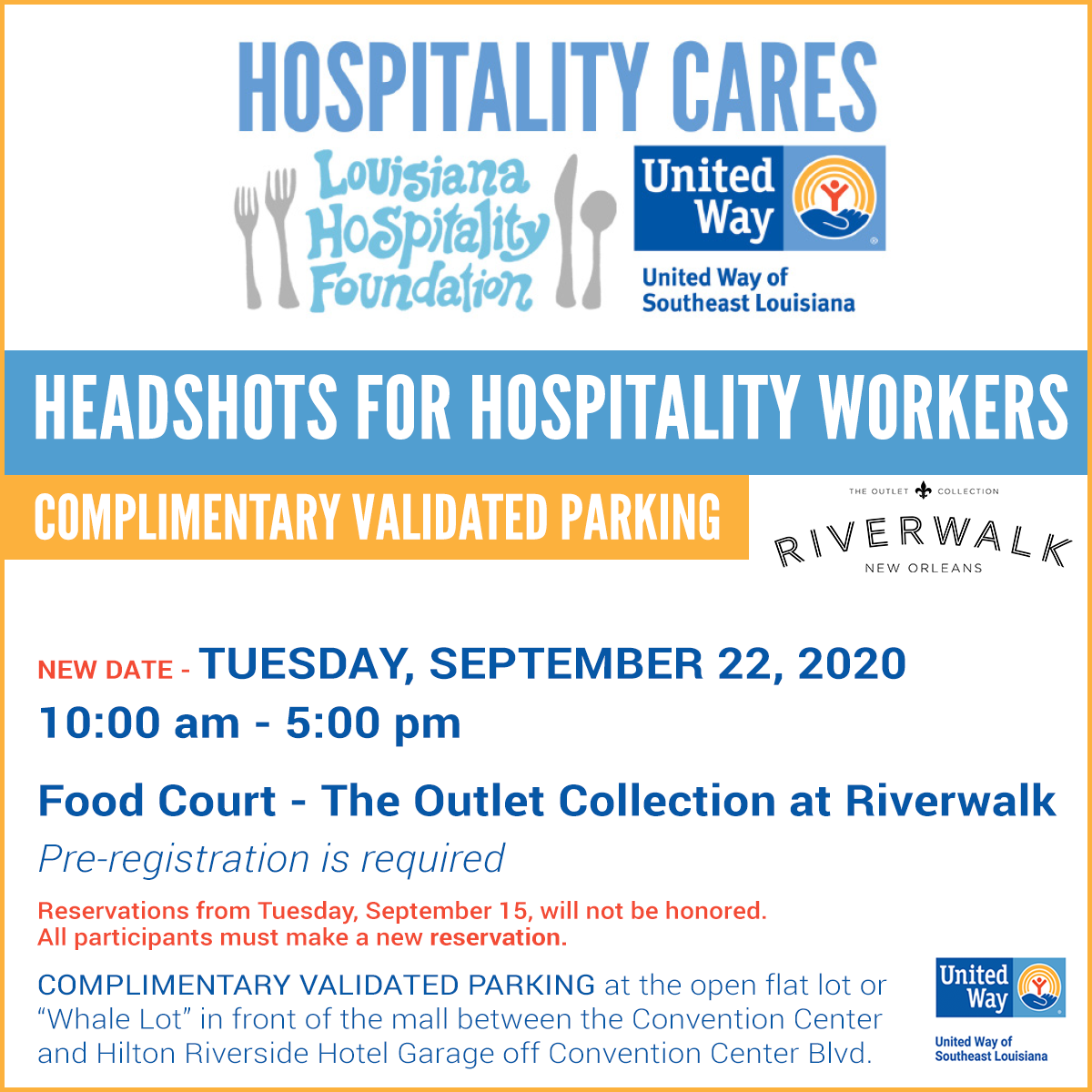 Remember that COVID Precautions will be taken during this campaign. Those looking to attend are being reminded to arrive 15 minutes prior to your time slot to ensure you have enough time to navigate to the Food Court and have your temperature taken. Please also prepare to present a valid state-issued ID to confirm your residence. A big shout out to these organizations for helping those in need during this crazy 2020.