Every new beginning comes from some other beginning's end.
Mason Hereford, owner of Turkey and the Wolf, has his eye on a new location. The long standing Magazine Po-Boy & Sandwich Shop closed it's doors to the public for the last time Thursday, May 31. Hereford has taken over the lease, and is looking to expand his impressive resume.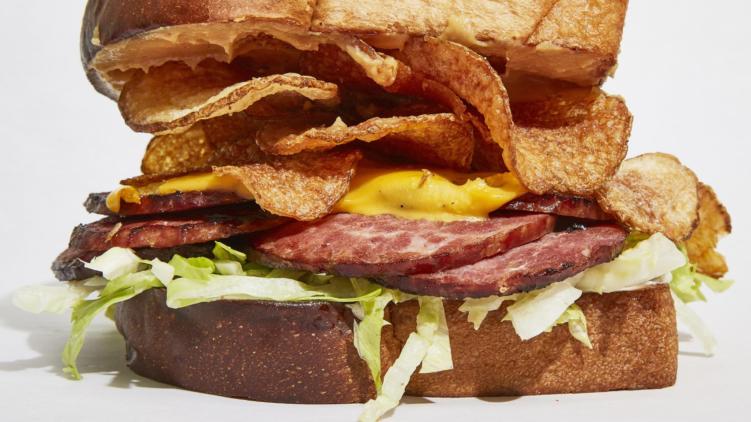 The New Kid on the Block
Hereford is already making waves in the New Orleans culinary scene. His shop was named one of Food & Wine Magazine's top restaurants of the year and Bon Appetite's best new restaurant of the year.
Turkey and the Wolf excels for its less than conventional sandwich creations. Sandwiches like the lamb neck roti, slow cooked lamb with cucumbers, yogurt and spices on roti bread.  Or a twist on the classics like the fried bologna and potato chip sandwich (as seen above).
A possible departure from sandwiches, Hereford has registered the name of Molly's Rise and Shine. Does this mean we'll have a new brunch spot on Magazine to compete with the likes of Another Broken Egg and Red Dog Diner? Patrons will just have to wait to see.  The brilliant minds behind Turkey and the Wolf will surly cook up something special.