In one of the more unique marketing schemes, the Voodoo Music + Arts Experience announced several of its major acts for this years festival.
The Voodoo announcement came via a secret game located at Dat Dog on Frenchman Street. The game was none other than Zoltar, a fortune teller made famous by the movie Big from the 1990's.
Users approached the machine, pressed the button, and Zoltar spat out a ticket with different artists performing at this year's festival. Along with artist clues, the machine gave users the chance for free passes to the festival and other various prizes.
Voodoo announced the marketing campaign on their social media platforms yesterday. The contest lasted from 8pm to midnight with about 300 unique prizes and hints given out.
Zoltar not only gave out tickets, but hints for the lineup this year as well. Artists we can expect are:  ODESZA, A Perfect Circle, Tipper, Highly Suspect, Third Eye Blind, The Revivalists, and Janelle Monae. 
The full lineup is set to drop this Tuesday. ">You can purchase tickets to the festival here! 
Check out some of the cooler moments from Zoltar below!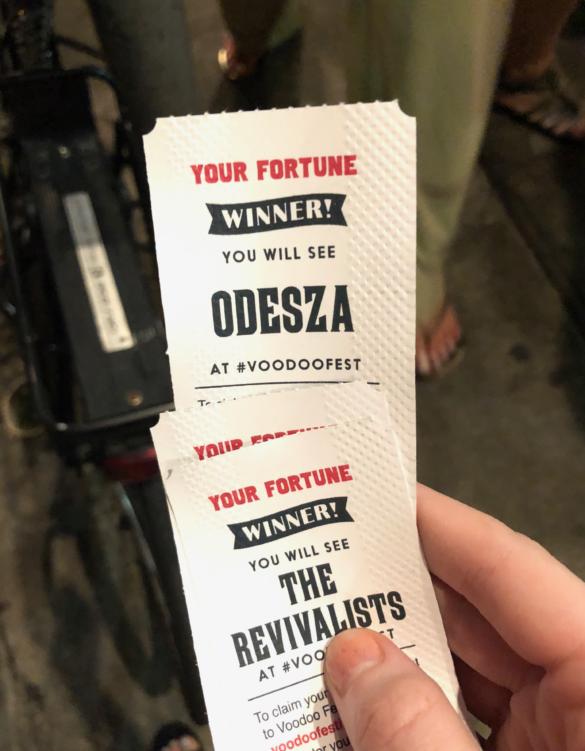 [youtube https://www.youtube.com/watch?v=r804S_1bx2Q]
Featured photo credit: Roger Ho