Are you currently single and from New Orleans? Two major streaming networks are in New Orleans right now, casting for new seasons of two popular dating shows.
Married At First Sight
The first project is Lifetime's hit docuseries, "Married at First Sight," which is currently airing its ninth season on Lifetime in addition to streaming on HULU. Single, eligible, relationship-minded men and women who have exhausted all traditional dating methods, live and work in the greater New Orleans area, and are brave enough to trust a panel of experts to help them find "the one" should apply for the social experiment or nominate someone at MAFSNOLA.CASTINGCRANE.COM.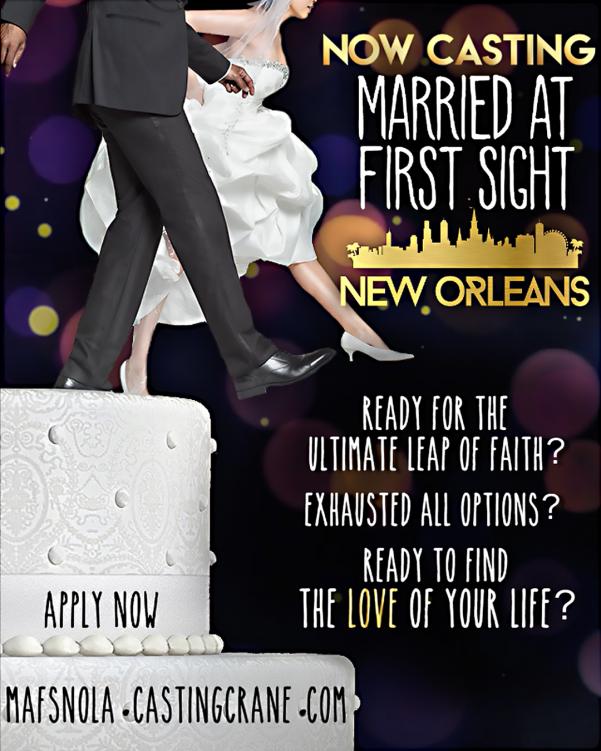 Looking for NOLA Based Singles with a Story to Tell
The second series looking for New Orleans based singles has an exciting twist to it. The series features one of the most diverse casts ever to appear in a non-fiction program and is seeking a wide range of amazing people who are doing big things for the NOLA community (chefs, disaster relief workers, etc.) in NOLA. The series is housed on a major streaming network, that you probably binge-watch every week. If you fit these criteria, then you need to reach out: NolaDates@thehousethatcastingbuilt.com
---
Featured Image: David NOLA & Gregory Hayes