Chances are you've driven down Poydras street within the past 6 years. And if you have, you've seen tons of art exhibits lining the median. These wonderful color pieces have been a fixture on the street for over half a decade.
Yesterday the exhibit grew even larger as 5 new sculptures were installed. Known as The Poydras Corridor Sculpture Exhibition, the sculptures are presented by The Helis Foundation in partnership with Sculpture for New Orleans, the Ogden Museum of Southern Art, and The City of New Orleans Department of Parks and Parkways.
The corridor was founded in 2013 as an initiative of the non-profit organization, Sculpture for New Orleans, and has quickly become the South's leading rotating public sculpture exhibition. Sculptor Michael Manjarris founded Sculpture for New Orleans shortly after Hurricane Katrina with the mission of lifting the spirits of the people of New Orleans through public art and providing local and regional artists the opportunity to show in a public venue.
The foundation has installed over 35 sculptures by artists of local and international acclaim on Poydras Street between Convention Center Boulevard and South Galvez.
---
Lynda Benglis – Power Tower, 2019
Courtesy of Pace Gallery, Benglis' "Power Tower" is an eight-foot-tall, newly-fabricated sculpture in undulating form fabricated in bronze, with a high-gloss gold patina.
---
Earl Dismuke – Dingbat, 2019
"Dingbat" is an ode to storytelling and outlandish stories the artist recalls from his childhood in this steel 11-foot sculpture.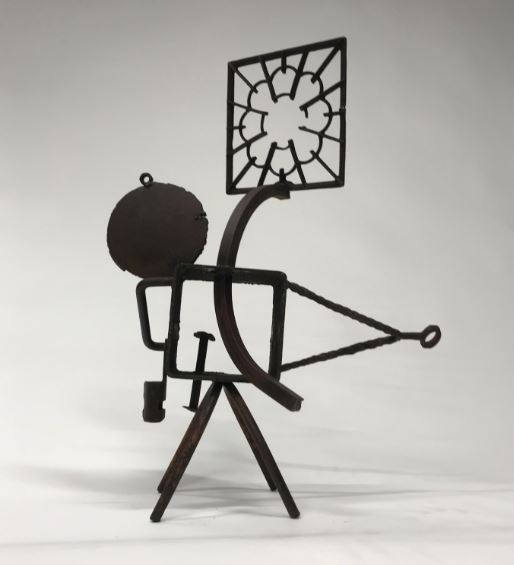 ---
Lonnie Holley – Headed to the Land We Were Promised (Glory), 2019
Holley created spontaneous silhouettes of figurative shapes nearly 17 feet tall, cut out of ¾-inch carbon steel with a torch for this totemic sculpture, which speaks of generations of narrative history within a single form.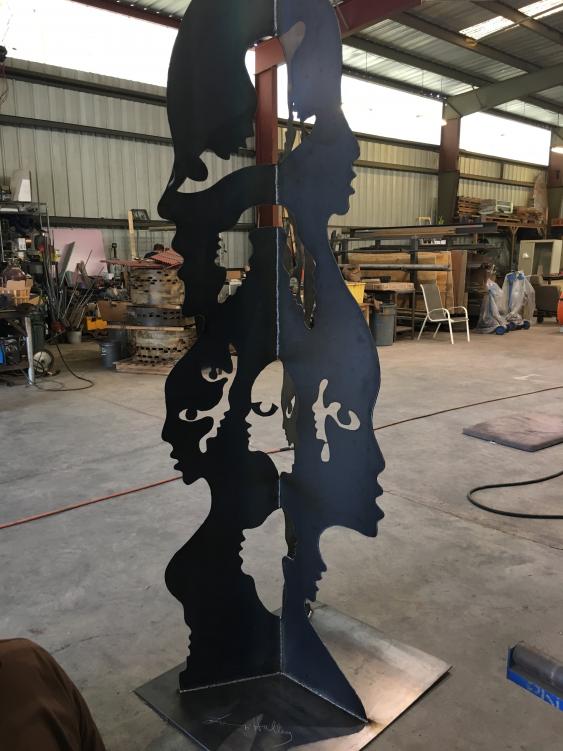 ---
Phil Proctor – The Guide, 2018
Previously sited on Atlanta's Beltline, "The Guide" is fabricated entirely from steel I-beams and features an LED acrylic staff, being held by a towering contrapposto figure towering in at over 13 feet.
---
Kennedy Yanko – Three Ways, 2019
Fabricated from stainless steel, bronze, urethane and enamel, Yanko's piece is comprised of materials that vibrate with both harmony and discord and, as her first public commission, features her signature "paint skins" technique.