Singer/songwriter and multi-instrumentalist are just a few "words" to describe the extremely talented Big Wild, aka Jackson Stell. Big Wild was a project born out of ethos and curiosity, a project that has grown year by year after his first "releases" 11 years ago on Soundcloud.
Stell's music career started with hip-hop beats and eventually led him to the electronic music space where he gained global traction. As an artist, his main endeavor is one of evolution as his music crosses over genres. This forthcoming project, The Efferusphere, is the ultimate representation of such.
In anticipation of his first-ever headlining show in New Orleans, River Beats NOLA got the opportunity to ask him some questions. Check out his answers below, and get your tickets for Big Wild in New Orleans here.
River Beats: I live in New Orleans so very excited to see you here for your first headline show in New Orleans ever; I know you've done a couple of festivals and shows in the city before…
"Yes! I've played the Hi Ho Lounge, but it was a very long time ago, and then I played Voodoo Music + Arts Experience."
How are you feeling now that you're visiting New Orleans for the third time, your first headline show in New Orleans, at a pretty large and notable venue – are you excited?
"Yeah, very excited. I wish we had more time to spend there so I could actually see some music and do a bit of exploring, but have a show the next day. But, I am very much looking forward to the show."
Have you been able to check out photos and videos of the Joy Theater? Or you're not sure what to expect?
"It'll be totally new. I usually just wait until I get to the venue to see what it's about.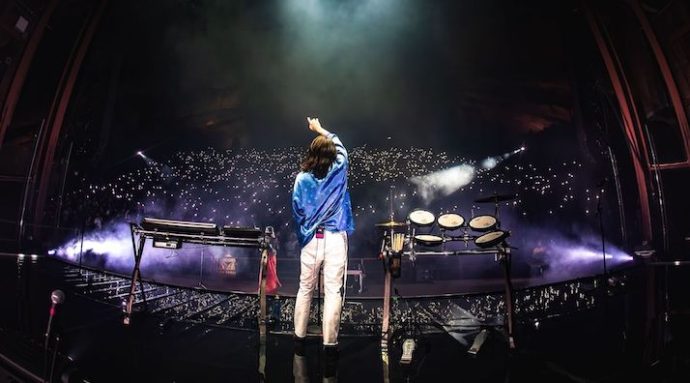 When I interviewed you [back in 2016,] we talked about how you first started making music and you talked about your progression from hip-hop and making those beats to electronic music. And now, you've created this new sound, The Efferusphere.
How has your progression as an artist-led you to this moment?
"I just follow what I feel like I want to create at that point in time. Having gotten more into lyrics and using my voice more in different ways led me down a path to the Efferusphere and writing about what I wrote about and making more songs structured around my voice.
The whole progression of Big Wild, I view it as one big process.
There's nothing static as music and what inspires me […], so it's always going to be changing. I think that's a reflection of how I view music in general and I think it leads to a natural process of how I think most people actually are. We change a lot more than we give ourselves credit for. […]
I am choosing to reflect that in the music and what I make, and it led me to the Efferusphere… and I don't know where it's going to lead me to next."
Will your full entourage be on stage with you tomorrow? You and two others?
"It's me and three others now. It's me, we have a bassist, guitarist, and drummer."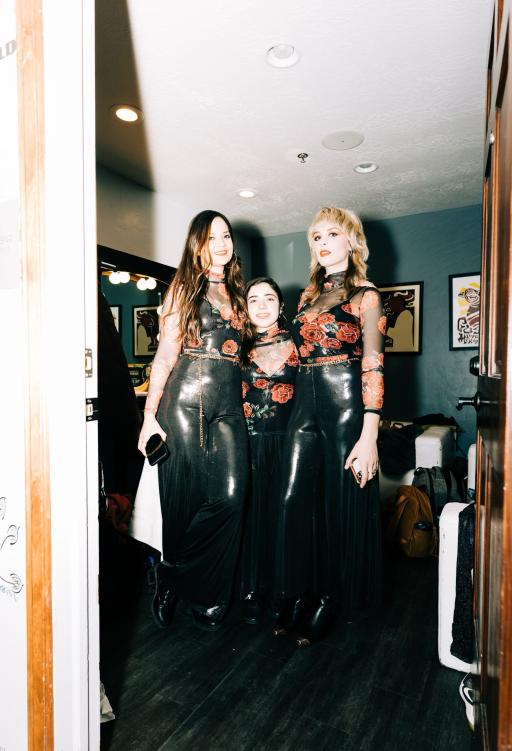 Did COVID help or hinder you since you needed to work with other people? How did it come together for the final project?
"I wouldn't say COVID hindered or helped the process; it was "it was what it was." I usually create more alone anyways, more by myself. I did a lot of collaborating with my partner, Shameem, who helped with a lot of lyrics and musical ideas. […]
In terms of the music itself, it definitely affected the music. I think the music was more self-reflected because it was created more in a vacuum than if I were to be touring and thinking about music. Just out in the world more. So it has more of a reflective sound and themes to it than I think I would have made otherwise had the pandemic not happened."
My last question for you… that I asked in 2016 when we last spoke… what's your favorite ice cream flavor? I want to see if you say the same thing!
"Oh, man…."
do you want me to tell you what I said?
"No don't tell me what I said… I want to see if I'm a broken record saying the same thing (laughs)."
Okay, you said… coconut ice cream. Not coconut-flavored, but coconut cream.
"Yeah, oh man. I know exactly what I was referring to. It's this brand called Coconut Bliss that makes dairy-free ice cream. But yeah, I was totally referring to that (laughs)."
---
Featured image: Alive Coverage