Wings, daqs, and live music… sounds like the perfect combination, right? If you said yes, you need to add Bourrée to your list ASAP! Led by Chef Nathanial Zimet, Bourrée is located 3 blocks from Oak Street at 1510 South Carrollton. With plenty of outdoor seating, this is the perfect spot to enjoy our upcoming Fall weather – which hopefully includes WAY less rain.
Check out this month's entertainment schedule below, bonus: the shows are FREE!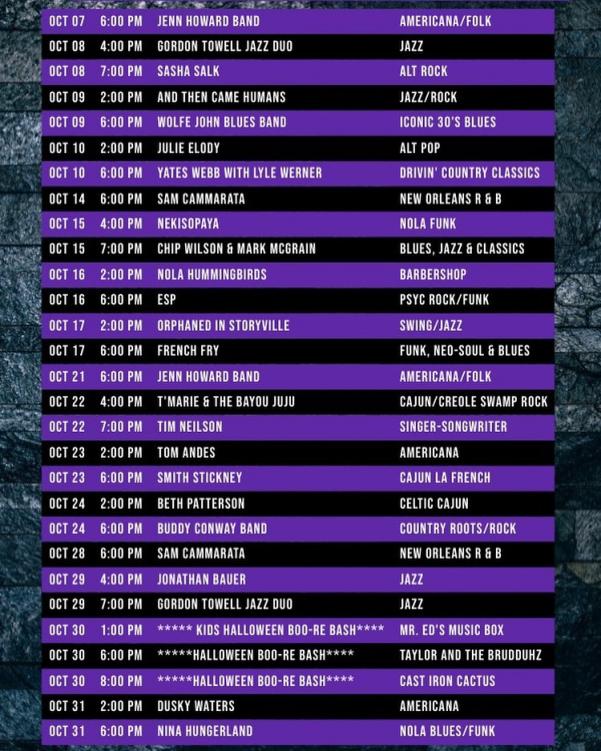 ---
About Bourree

There's a few distinctions separating Bourrée from other restaurants in the city, one being their dedication to sourcing the best products they can find, including chicken from one of the highest rated farms in the country!
What does the menu consist of? Plenty of delicious options! Try one of their meat-oriented dishes including meat pies, boudin grilled cheese, chicken wings with house-made sauces, boudin links, and don't forget the sides!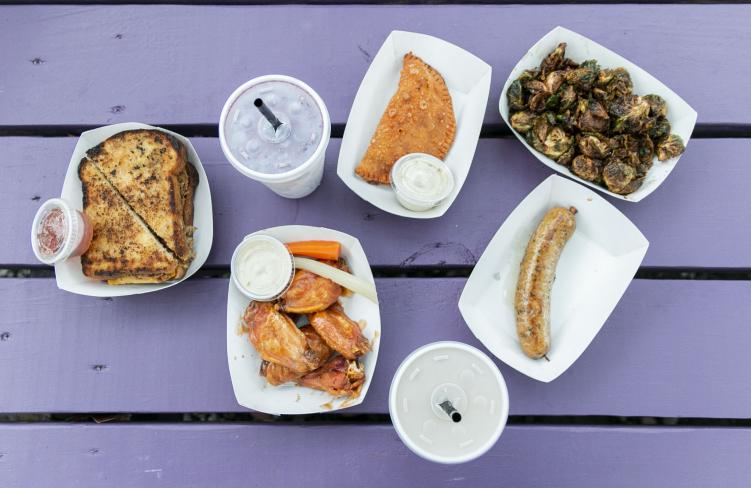 The boudin is a definite hit here, and can be enjoyed several ways including in Grilled Cheese form, Pepperjack Stuffed Balls, Meat Pies, and Links… because one can never have too much boudin.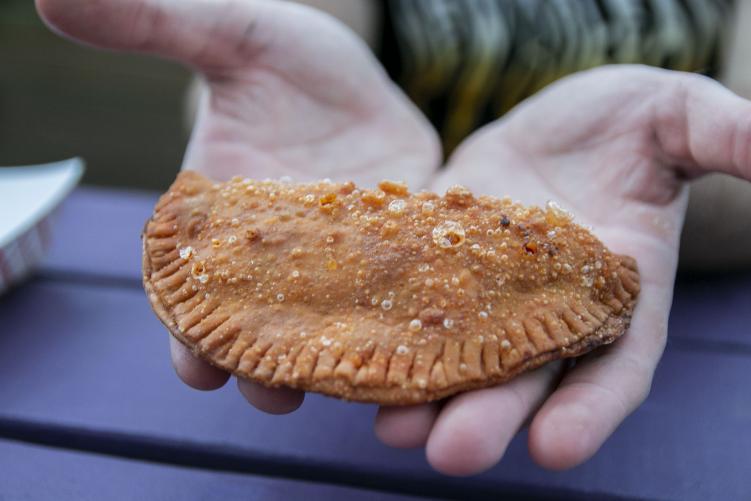 And to wrap it all up, one of their highest rated items per Yelp and Google: chicken wings. Enjoy them saucy with jerk, sweek mango bbq, or spicy buffalo sauce. Or enjoy the classic smoked & seasoned!