Charley Crockett, once a New Orleans street performer, returns to help debut Ben Jaffe's latest project—the Toulouse Theatre.
His recent success is characterized as a "late bloomer," but New Orleans has known Charley Crockett since the turn of the century. In August, he said in an IG post
"I used to carry a milk crate around to have a nice seat when I played solo on Decatur Street in New Orleans. I love me a good milk crate."
View this post on Instagram
Charley Crockett's return to New Orleans might feel a little different this time around. He has recently gained national attention, winning Favorite Album in the Country, Blues, and Americana genres. He has released 10 albums in seven years while continuing to tour.
The southern Louisiana influence is apparent in his cheerful but laid-back folk-blues tones. One can only assume he used his New Orleans experience for inspiration in his 2020 album titled "Welcome to the Hard Times." Crockett's self-taught past makes him the perfect choice to help kick off Toulouse Theater's momentous return to the New Orleans music scene.
Sixty years after its conception, the historic French Quarter theater returned to 615 Toulouse St in October with new owners, such as Ben Jaffe (Preservation Hall). Following one of the city's most important rock venues, One-Eyed Jacks, the new owners promise to pay homage to its past and "respect and honor those before us"—starting with its 1961 name—Toulouse Theatre.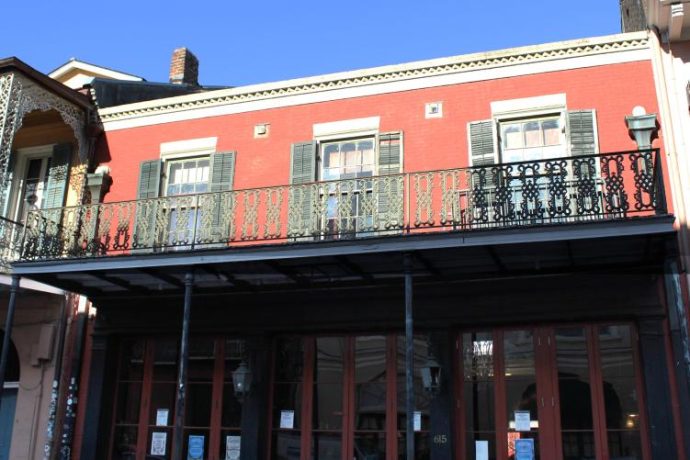 "Growing up in the French Quarter, the Toulouse Theatre was ever-present. I can remember back when James Booker performed there when it was a movie theater when One Mo Time ran there and most recently as One-Eyed Jacks. It feels good to breathe new life into such a rare and important space," said Ben Jaffe.
"I look forward to celebrating all that is special about this magical city."
Locals will feel right at home watching Charley Crockett's performance with a side view of the loved vintage wallpaper of the former One-Eyed Jacks. All are welcome at the new Toulouse Theatre and expect new renovations, such as an expanded balcony and the bar and lounge open to the public.
Along with the upcoming Charley Crockett show on December 5, the venue is helping New Orleans ease back into a consistent musical state with a growing event calendar.
Find tickets and explore the authenticity of this new hospitality experience at toulousetheatre.com.