The controversial rap duo Die Antwoord were scheduled to performed at the Filmore Theater on September 26. But since a 2012 video surfaced showing the two in a not-so-favorable light, Die Antwoord have cancelled almost every show this year on their 2019 North American tour, even their show at Red Rocks Ampitheater in Denver, Colorado. In addition, they've been pulled from major festival appearances including Life is Beautiful in Las Vegas.
Per the announcement from The Filmore in the Facebook event, they explained the rescheduling was due to "scheduling conflicts." But, why would scheduling conflicts force them to cancel their ENTIRE tour? There has been no word on the Die Antwoord socials about the show cancellations.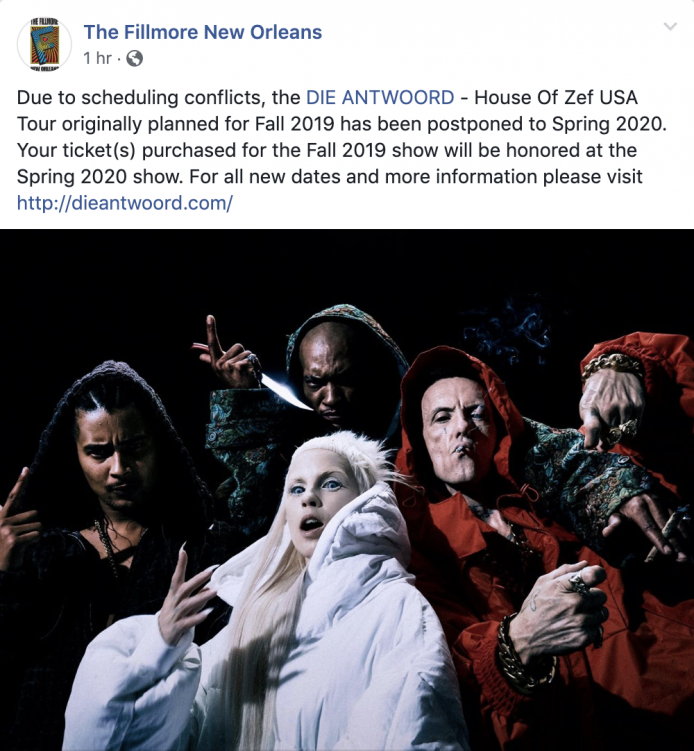 For those that purchased tickets, you can opt for a refund or use them for the show next May 6, 2020 – if that happens.
Featured image via artist.