The second annual Kanaval Ball happens this weekend, and their lineup is just as astounding as we suspected it would be. Among the headliners sits producers Diplo and Jillionaire – two thirds of the EDM supergroup Major Lazer.
Hosted by Arcade Fire and the Krewe du Kanaval, the special Mardi Gras ball comes to the Civic this Friday. Haitian musicians Bookman Eksperyans and DJ Michael Brun will accompany the producers. And of course, Win Butler, Regine Chanssange and the Preservation Hall Jazz Band will take the stage as well.
The Krewe du Kanaval has hosted a series of Carnival-themed shows leading up to the season since December. They've centered around showcasing and celebrating Haitian culture in all its forms. As a second-generation Haitian immigrant, Chanssange has been adamant in supporting the Haitian arts.
Before the ball, a free parade and outdoor festival will take over Congo Square. Come check out a blend of Haitian and New Orleans style music, food, costumes and fun from 2 – 6 p.m. After the festival, cruise up to the Civic to check out Diplo, DJ Windows 98 and friends for a special Kanaval Ball.
Check out the full Kanaval Ball lineup below, and get tickets here.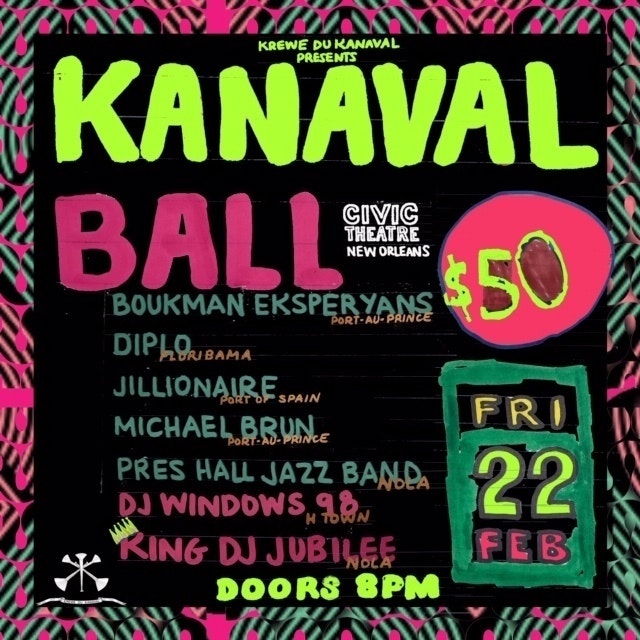 Follow River Beats New Orleans to stay in the know on events in New Orleans!