Calling all CHEESE lovers: this weekend's festival is for you! Last weekend, we wrapped up Bloody Mary Festival and Po'Boy Festival, and next weekend we're saying hello to Fete Des Fromages, the cheese-lovers paradise.
On November 13, 15 & 16, learn, party, and eat cheese! Some of the events for the weekend are already sold out, including the Cheese & Cocktails Class on Wednesday, November 13, as well as the Fromage a Trois Party on Friday, November 15. However, there's still plenty of cheesy goodness to go around.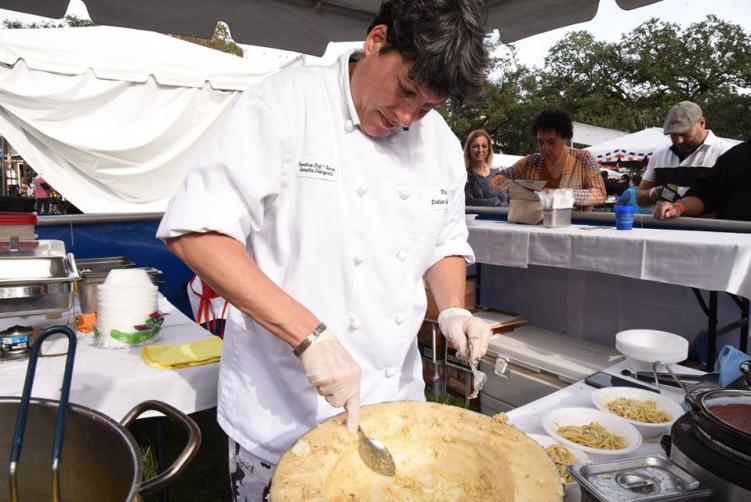 The Fete Des Fromages Festival
On Saturday, November 16, the actual festival kicks off at the New Orleans Jazz Museum. With your ticket, enjoy unlimited cheese and specialty food samples from participating sponsors. In addition, there will be live music and local chefs competing to crack open giant wheels of cheese!
Kicking things off on Saturday will be DJ Nice Rack spinning tunes at 11am for those with early festival access (VIP, 21+ tickets). Other notable highlights include the giant wheel cracking at 1pm, a 200 pound Emmentaler Cheese Wheel cutting on stage at 3pm, and other awesome live music jams.
Only a few VIP tickets for the weekend remain, including the Cheese Fanatic VIP ticket for 21+ ONLY. This includes early festival access, access to the outdoor VIP lounge with food + Swag, complimentary bar in the VIP lounge, and a special VIP cheese and beverage pairing class.
For those looking for GA tickets, there are a few options. For those 21+ at $65, enjoy early access to the fest, 3 free drinks, unlimited cheese, and more. For those 17+ at $35, enjoy the food n' cheese portion of the festival. For ages 4-16, tickets are $10. Children 3 and under are free.