Looking for a place to lay your head in the Garden District New Orleans? There are plenty of attractions and things to do. Right off of St. Charles, the Garden District offers one of New Orleans oldest cemeteries Layfayette Cemetary No. 1 across the street from a staple restaurant, Commander's Palace.
There's plenty to do in the Garden District – often the site of many local parades and festivals. Some of Mardi Gras major parades run along this route – so if you are looking to stay during Mardi Gras – this is the place to be!
Here's a locals list of the top 5 Garden District New Orleans Hotels to get your "treat-yo-self" on.
Pontchartrain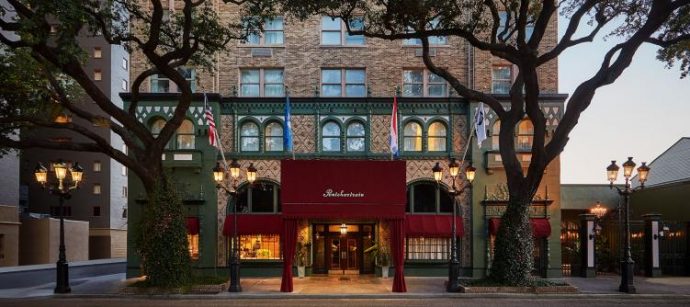 One of our all-time favorites – for cocktails or an overnight stay – the Pontchartrain Hotel has everything you could ask for in an unforgettable New Orleans vacation. The rooms are classy and well-decorated, they have a Victorian yet contemporary feel to them. The furniture is reminiscent of the Victorian era, but the rooms are clean and simple as you'd want in a clear hotel space.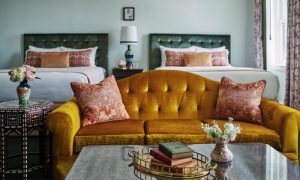 They offer four restaurant and bar options, including our personal favorite the Tin Roof Bar on the rooftop. It offers one of the best rooftop views of the city. Since you're Uptown – you have the entire view of the Superdome, French Quarter, and Mississippi. Book a room today.
Hotel Indigo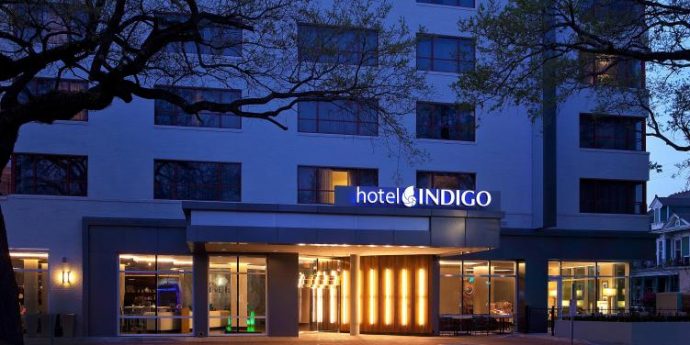 If you are looking for a stay that is hip, contemporary, and modern – Hotel Indigo is your spot. Though simple and clean, this hotel is anything but basic. They offer a ton of amenities, allow pets, and their bar is top-notch.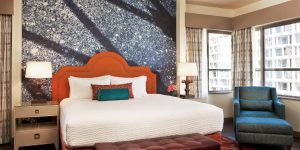 Plus, they are in a prime location right off of St. Charles. Literally, you can hop right in a streetcar after walking out of the front door. We especially enjoy their bar/lounge and food options – plus their staff is super friendly! Book a room here.
Sully Mansion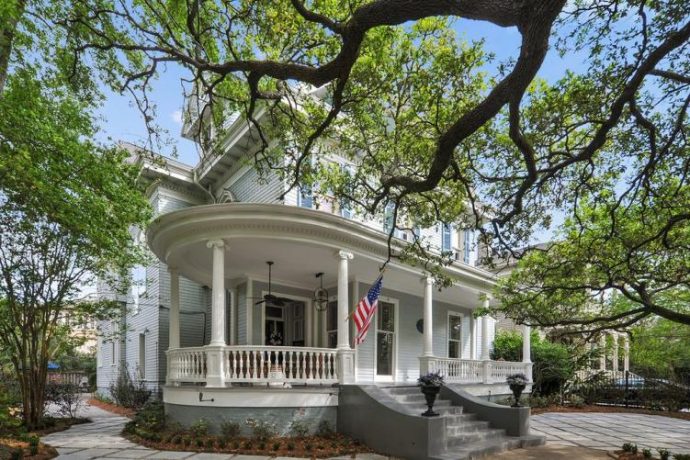 Now if you are trying to dig deep into the look and feel of classic Southern life – the Sully Mansion Bed & Breakfast is the place for you. This place truly is gorgeous and has a really authentic New Orleans feel to it. Although you are right in the middle of Uptown, just one block off of St. Charles – you feel like you are off in South Louisiana's countryside at a Plantation.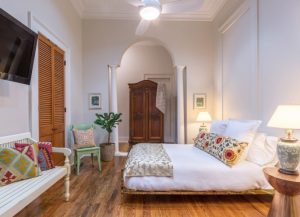 A popular place for private events, you may find yourself in the middle of a larger gathering or event happening at the Sully Mansion. What we enjoy most is each room is curated specifically. Every room is different from each other – and each stay is unique. Stay at the Sully Mansion.
Henry Howard Hotel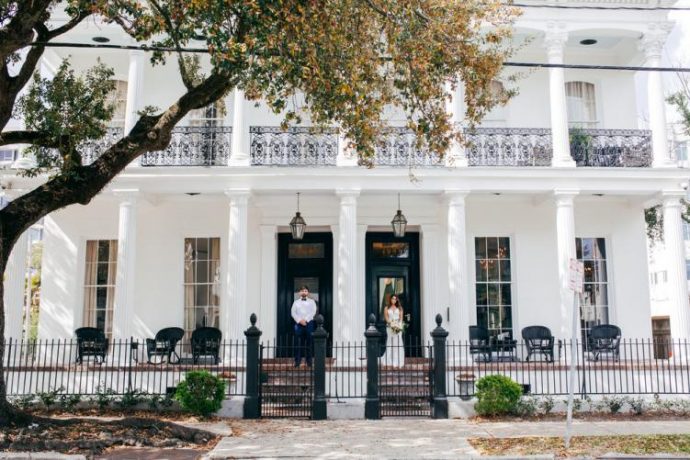 Henry Howard Hotel is the place to soak up the history of New Orleans. A truly classic hotel off of Prytania St. (1 block from St. Charles) – Henry Howard is like the grandfather of all these Garden District Hotels. There's a ton of charm and the rooms are absolutely beautiful.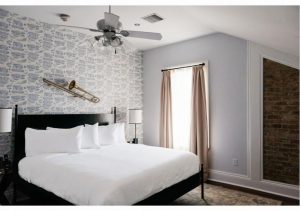 A bit classic and not too modern on the amenities. We really like the style that each room has – very New Orleans jazz meets classic contemporary. Don't expect to find an office or on-site gym, but their bar is quaint and has a great whiskey selection. Book a room at Henry Howard Hotel here.
The Columns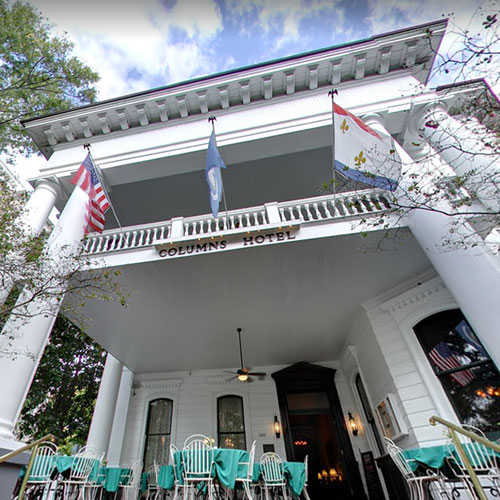 Ahhh, the Columns Hotel. As a local, we love this spot. It probably has the most hustle and bustle of livelihood of any hotel mentioned here (except the Pontchartrain). They have a great outdoor patio and live music every night.
A little less updated than some of the other hotels, however, the Columns Hotel has some serious charm. There's something about the spirit here – this is the spot if you really want to integrate and feel the vibe of New Orleans here and now. Columns Hotel is recently under new ownership – so expect to see some changes/improvements over the next coming years. Book a room at the Columns here.
---
We hope you enjoy your stay in New Orleans, the Garden District is truly one of the most unique neighborhoods to explore. It offers classic New Orleans architecture, fabulous Magazine St. strolls, and the true cultural history of the city.
Are you a local who has stayed in any of these hotels? Leave a comment below with your review!