It's (kind of) fall in New Orleans, y'all! Just because we're not experiencing the weather of fall just yet, check out these specials and sweat your ass off on a courtyard outside.
With a new season comes new restaurants, bars, specials, and most importantly: happy hour! For those looking to imbibe in craft cocktails at a lower price than normal as well as tasty and decadent bites, this list is for you. Happy hour-ing!
Bar Marilou: Daily
In case you missed our feature, Bar Marilou is a swanky new joint know for their distinct aperitifs, punchbowl cocktails, and other Parisian-fused fares. Bar Marilou's happy hour is daily from 4pm-6pm and includes one of seven aperitifs, all with unique twists and fresh fruit for $7. Other snacks are available to munch on for a discounted price as well.
Blue Oak: T-f
Blue Oak BBQ is known for their quality BBQ in Mid-City, spicy chicken sandwich Tuesday's, and BOMB brussell sprouts. From Tuesday through Friday, 3pm-6pm, enjoy Included in their happy hour special mini bbq nachos, smoked wings, and bbq sliders for less than $7, as well as various cocktail and drink options (glass of wine, beer and shot), all under $5.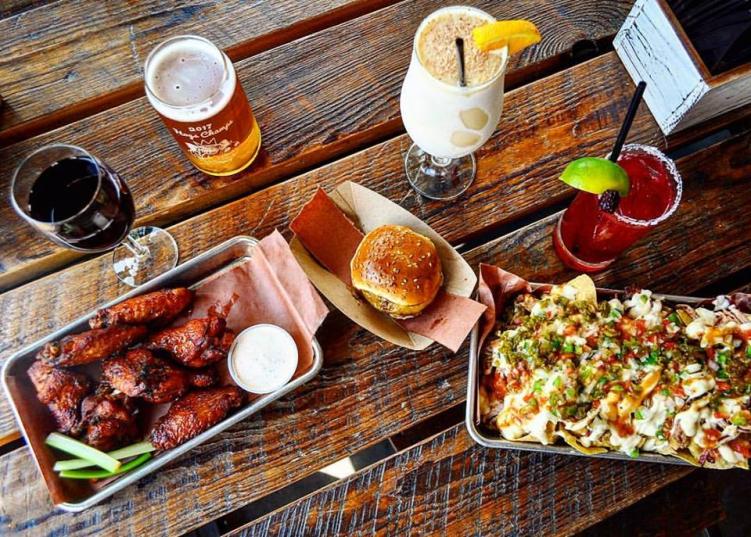 Cafe Navarre: t-S
This small cafe is a gem located in between Lakeview and Mid-City. Serving breakfast, lunch, and dinner almost every day, Cafe Navarre offers their happy hour Tuesday-Saturday, 3pm-6pm. During this time, enjoy $2 domestics, $3.50 craft and imports, $6 mules and select wines, as well as some $6 bites to nibble on. Their patio area is perfect to relax after work, or bring the work there to keep it going.
Doris Metropolitan: M-thurs.
For those that have always wanted to dine at Doris Metropolitan but have been put off by the price-tag, give their happy hour every Monday through Thursday, 5pm-6pm a shot! For those looking to REALLY dive into happy hour, check our their glass pitcher options; for $30, choose a pitcher of Lillet rose spritz, sake, rose cordial, or a cocktail made with Dubonnet, a fortified wine. In addition, Doris also offers four house cocktails for $7: Old Fashioned, margarita, daiquiri, and Moscow mule. Happy hour food selections range from tuna tartare to beef kebab, or partake in an artisanal cheese plate.
Gris-Gris: daily
One of our favorites! Gris-Gris is the mastermind of chef and owner Eric Cook, serving up weekend brunch and dinner during the week. Their happy hour is daily from 4pm-6pm, perfect for those off work early a bit earlier than normal. Enjoy $3 domestics, $5 wines on tap, and $6 frozen daiquiris. Check more out about Gris-Gris here.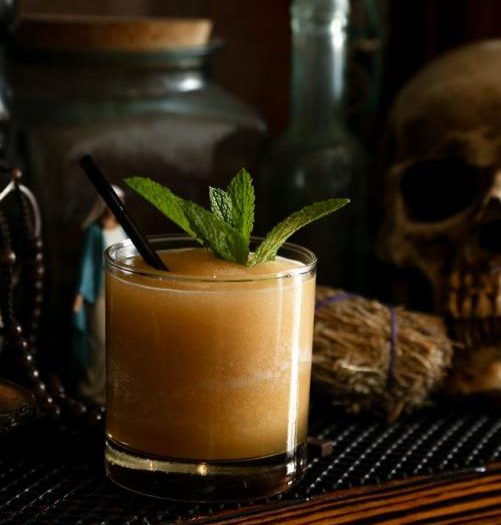 Ruby Slipper Cafe: m-thurs.
Happy hour… but in the morning? Sign us up! For those days when a Bloody Mary is the only thing that will make you feel better, check out Ruby Slipper's happy hour every Monday through Thursday from 7am-10am at their Mid-City and Uptown locations only. Mid-City is located at 315 S. Broad Street and their Uptown spot is at 2802 Magazine Street. Happy day drinking!
SoBou: daily
If you find yourself in the French Quarter, pop by SoBou to get taken care of! Their "Happier Hour" is the "hottest in town" and runs daily from 3pm-6pm. Enjoy $3-$6 snacks and sips including crawfish boil chicken on a stick, chef's Gumbo, or a shrimp & tasso corndog. For sips: $3 beers through $6 Tom Collins' or Sazeracs'. Bonus: Tequila & Taco Tuesday is a thing Sobou: $3 tacos, $5 tequila cocktails, and $2 beer specials all day long!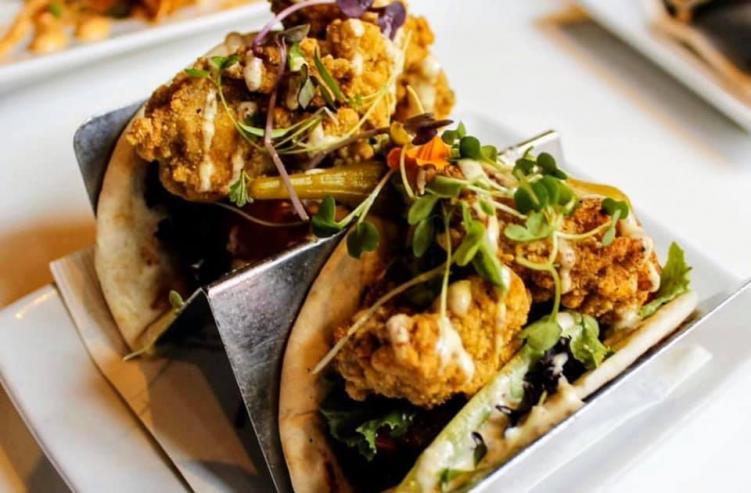 The Tasting Room: M-f
This new spot along Magazine Street is going to be THE spot, we're calling it. The Tasting Room recently re-opened with a new look, menu, and atmosphere under new owners. Their happy hour runs Monday-Friday from 4pm-7pm, an extra hour of happy hour-ing! Specials include meat and cheese boards for $5 and $5 house wines. As an added bonus: Wine Wednesday specials include half off bottles of wine under $100!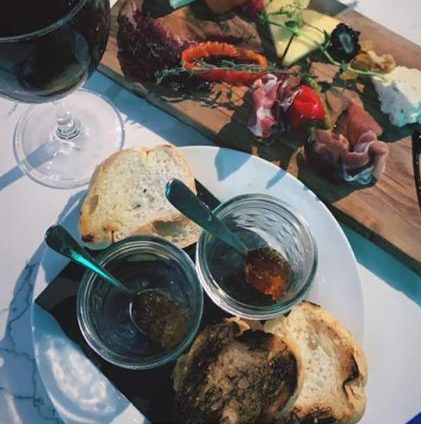 Toup's: tues.-sat.
Toup's Meatery recently announced a new happy hour special earlier this summer: Tuesday through Saturday from 3pm to 6pm on those days. Enjoy their speciality meats as well as $4 off any whiskey. Their small plate bites include $4 cracklins or cucumber salad; $7 deviled eggs; and other options for those looking to partake in some meats. Check this spot out the next time you find yourself in Mid-City!
Tsunami Sushi: M-F
The jumpin' CBD spot in a prime part of town in the city is serving up some of the BEST happy hour deals. Daily from 3-6pm, and until 10pm on Tuesday, enjoy $3-5 beer and cocktail specials. In addition, 25% off ALL sushi rolls $9 and under! Some of the sushi rolls for the special include the "Munchie": salmon, cream cheese, avocado and crusted with nacho cheese doritos; the "Ragin Cajun": panko alligator, avo, masago and tsunami sauce; and the "John Breaux": spicy crawfish, sesame seeds, and avocado.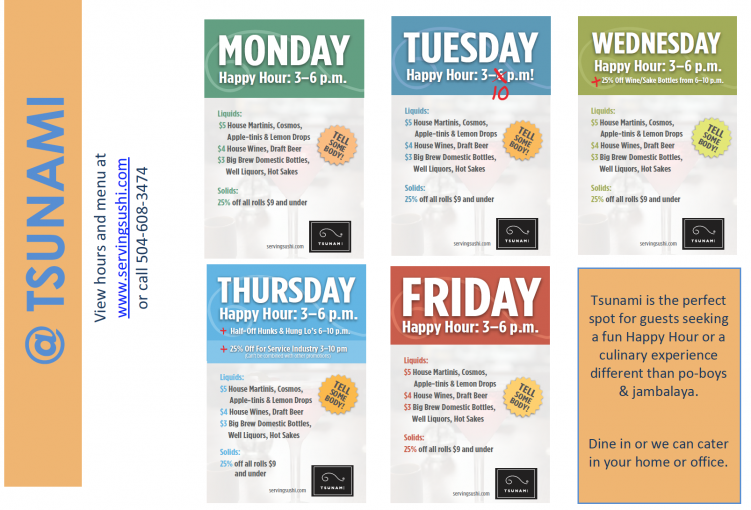 Where is your go-to Happy Hour spot?
Featured image via The Tasting Room.