Kehlani is coming to New Orleans to perform at Champions Square on August 31. Grab your tickets here.
---
Grammy-nominated, multiplatinum singer Kehlani has undergone multiple reinventions over the last few years. Now, they're nearing the end of the American leg of their new worldwide tour. With support from Rico Nasty and Destin Conrad, Kehlani will stop at Champions Square on August 31.
With their 2015 breakout mixtape, You Should Be Here, Kehlani earned a Grammy nod for "Best Urban Contemporary Album." Then in a whirlwind couple of years, they contributed to the Suicide Squad soundtrack and collaborated with Cardi B, Post Malone, G-Eazy, Eminem, and Justin Bieber, nonetheless. By 2020 they had three certified gold singles: "You Should Be Here," "Honey," and "Distraction." The latter earned them their second Grammy nod, this time for "Best R&B Performance." Then when Kehlani became a mom, everything changed. Their brand new life of motherhood is imprinted deeply into their second full-length studio album, It Was Good Until It Wasn't.
Kehlani at Champions Square
This will be Kehlani's first tour in over five years. It's in support of the recently released blue water road, Kehlani's newest and most mature album to date. As their first release since publicly identifying as a lesbian, the album reads as a confident romantic's ode to love. Following the release of blue water road, Kehlani announced their Blue Water Road Tour featuring special guests Rico Nasty on North American dates and Destin Conrad across all dates.
In an expansive 33-track setlist, fans can expect to hear hits like "Can I," "Toxic," and "Distraction," as well as songs from the new album.
The Blue Water Road Tour is stopping in New Orleans at Champions Square on Wednesday, August 31. Tickets start at $25.50 for general admission lawn seats.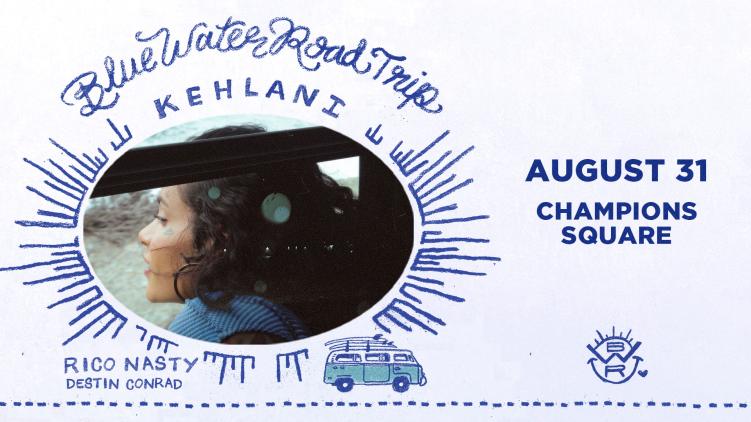 ---
Doors: 7:30 PM | Champions Square| Wed. August 31st, 2022
---
This editorial is Supported By Live Nation. Supported by is an advertorial series used to describe editorially independent River Beats content that is supported by a client's advertising spend.