Craving a king cake but don't know which one to try? Pythian Market on Loyola is your one stop shop for king cakes!
From January 6th – March 5th, you can buy whole cakes or slices from Nonna Randazzo's, Sucre, or Gracious Bakery. Cakes run from $20 – 25, or you can pick up a sweet slice for $3.50.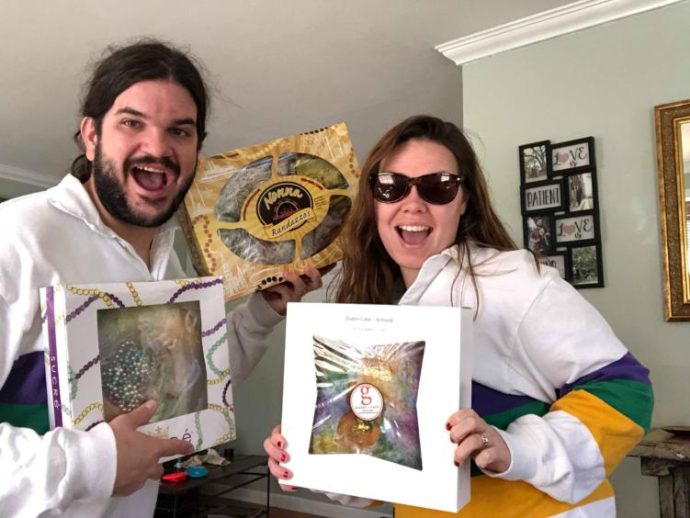 Pythian Market has been making waves as one of New Orleans' largest food halls (alongside their sister establishment — St. Roch Market). The urban food hall movement has opened new doors for diners to enjoy several different options.
Looking for a perfect pairing with your king cake? Grab a coffee or cocktail from one of the vendors to choose from. Currently, there are 14 different purveyors and retail vendors in this space.
Pythian Market is located at 234 Loyola Avenue. Hours of operation are Sunday – Thursday 8AM – 9PM; Friday – Saturday 8AM – 10PM. Happy hour at Bar 1908 is daily 4PM – 7PM. More information here.