Krewe du Vieux lives on! The satirical sub-Krewes known for pushing a few buttons will have their floats on display this weekend throughout the city. Many installations will only be up for the weekend, with some longer.
Check out the "un-parade" map below!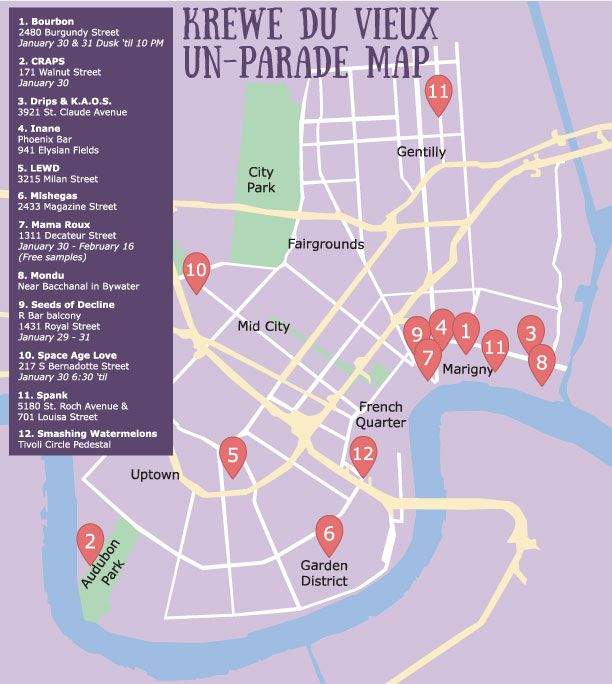 "KdV will not let New Orleans down! Mardi Gras may not be coming, but we are going to present how tasteless we are, pandemic or not! Krewe du Vieux will shame who needs shaming and stroke who needs stroking!"
To make up for the lack of brass bands this year, KdV also launched a GoFundMe for Feed the Second Line via Krewe of Red Beans. Through their nonprofit, the money raised goes to feeding our culture bearers during this time. Musicians and artists throughout the city have been hit especially hard due to COVID-19, and through a special arrangement every dollar you donate through THIS GoFundMe link goes straight to providing food support to the brass bands that march with the parade. Their goal is to at least raise what they would have paid the bands for the 2021 parade, and hopefully a lot more.
So get ready to mask up and venture through the city this weekend to check out the installations!