The George Rodrigue Foundation of the Arts (GRFA) and New Orleans Culinary & Hospitality Institute (NOCHI) Release Limited Edition "Louisiana ArtWorks" Prints hand-signed by George Rodrigue, the famed artist behind the Blue Dog series. All proceeds from the 2003 original work by Rodrigue will benefit the cultural missions of both GRFA and NOCHI during a time when the extra assistance is most beneficial.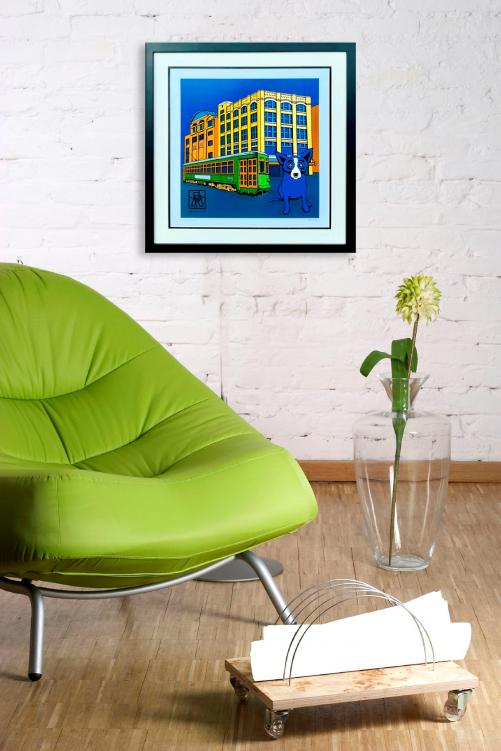 "We're celebrating the connection between old and new, re-discovering a beautiful piece many years after Dad created it, that can now pay tribute to both New Orleans' wonderful art and a historic building now occupied by NOCHI. Additionally, we're thrilled with the partnership which gives back to an organization that supports the restaurant and hospitality industry, one of the city's hardest hit business sectors during the pandemic."

– GRFA's Executive Director, Jacques Rodrigue.
With the COVID-19 pandemic, both organizations have been negatively impacted. "GRFA's ongoing work with Louisiana A+ schools and mission to work to motivate and engage students through the arts has been put on hold, as many schools have switched to virtual learning, making the use of arts within the curriculum extremely difficult. GRFA has been unable to host fundraising events and was forced to cancel the awards luncheon for its annual Arts and Songwriting Scholarship Contest."
In addition, NOCHI's famed private events and hands-on cooking classes have been unable to thrive, though they have sparked a virtual livestream cooking series for the public and private groups. NOCHI enrollment is down as a cause of this, and many are unable to adapt due to the industry's uncertainty.