Liberty's Kitchen has been providing New Orleans youth with the skillset to achieve their vision of success through professional and personalized training since 2008. The program has served over 1,000 young adults since its inception, and top New Orleans Chef's and players have been involved in helping making the program a success.
Through various fundraising opportunities, coursed dinners, and galas, Liberty's Kitchen is back as part of their Guest Chef Night on June 7 with Chef Mason Hereford from Turkey & the Wolf, Molly's Rise & Shine, and the brand new Hungry Eyes restaurant.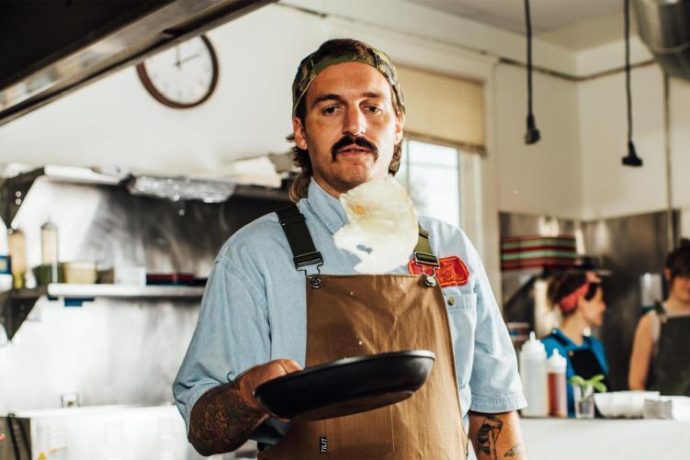 Mason Hereford is the chef and owner of Turkey and the Wolf, a counter service-only joint that Food & Wine and GQ both listed as one of the most important restaurants of the decade, and Bon Appetit named the Best New Restaurant in America in 2017. He also owns Molly's Rise and Shine, a breakfast spot nearby that Food & Wine named a Best New Restaurants in America 2020.
The 3-course meal will be prepared by Chef Hereford with the help of Liberty Kitchen's talented alumni and trainees. Feel free to bring your favorite alcoholic beverage to sip on while enjoying dinner. All proceeds benefit their Youth Development Program, which provides valuable job training and support to young people in New Orleans.
This exciting event is part of LK's popular dinner series, where New Orleans' favorite chefs take over their kitchen to support youth programming.
ABOUT Chef Mason Hereford:
Chef Mason Hereford's cookbook, Turkey and the Wolf: Flavor Trippin' in New Orleans, became a New York Times Bestseller and James Beard Book Award nominee, after the first shipment spent months lost at sea. He recently partnered with the co-chef of Turkey and the Wolf, Philip Cenac, and his wonderful wife, Lauren Agudo to open a new restaurant called Hungry Eyes. They serve deluxe drinking food, zippy wines, and lipstick smeared martinis in an 80s inspired space on Magazine St. in New Orleans. Mason was born and raised on rollerblades and gas station food in rural Virginia. He currently lives in New Orleans and will never leave.
Liberty's Kitchen
300 N. Broad Street Café