There are few football programs at the level LSU football is on. Ohio State, Michigan, Alabama, Georgia, Clemson, are a few that come to mind. But, LSU might have just one-upped all of them in terms of locker room swag.
The LSU football team unveiled one of the most impressive locker rooms we have ever seen, and we don't just mean for college football, this locker room rivals the NFL. Take a look at the stunning new locker room below, released by the LSU athletic department.
This is why you come to LSU pic.twitter.com/qoDcoguQ2y

— LSU Football (@LSUfootball) July 22, 2019
Designers of the new space opted for a room with dedicated space for each player. Each locker provides the players with a "first-class" pod that resembles the look of an airplane. Each pod has a chair that folds out into a bed, storage space, an iPad holder to watch film and more.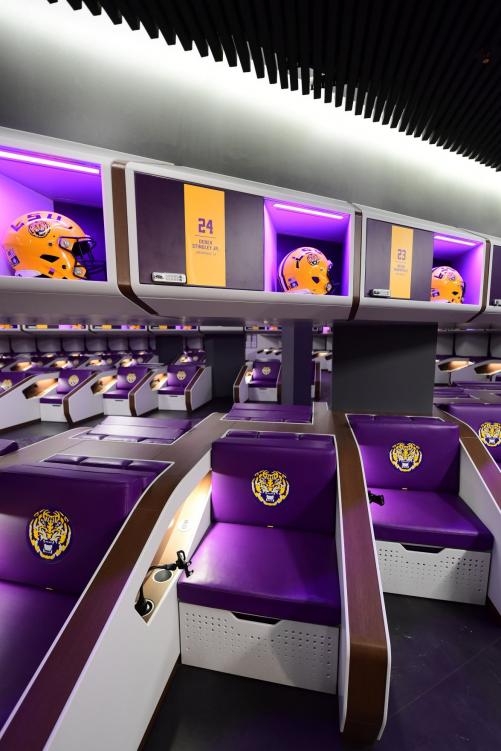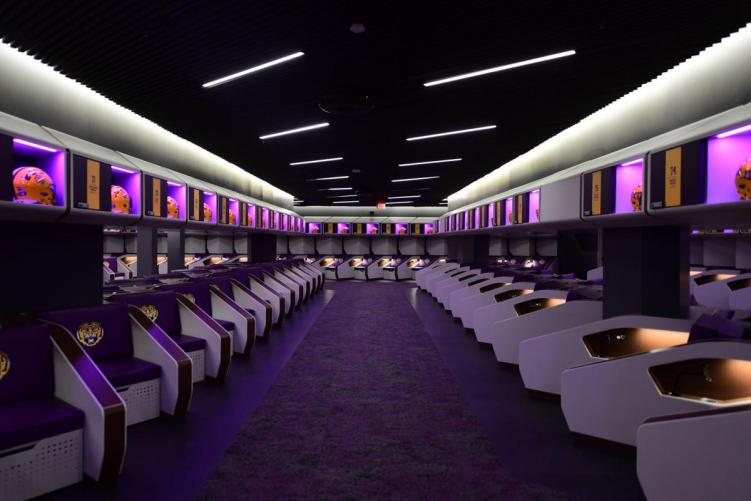 HUMBLED TO HAVE THE MATHIEU PLAYERS LOUNGE @LSUfootball
SO MANY MEMORIES COME TO MY MIND WEARING PURPLE AND GOLD. I HOPE THE PLAYERS ENJOY IT AS MUCH AS I HAVE! FOREVER LSU pic.twitter.com/y8UcwleDaz

— Tyrann Mathieu (@Mathieu_Era) July 22, 2019

The $23 million renovation includes an add on of about 25,000 square feet, with a new training room, offices, locker room, players lounge, and cafeteria. And before you start hating on the money spent on this project, realize that ALL of this was funded by private donations.
One important thing to remember about the new renovations to the @LSUfootball Operations Facility – it was completely funded by private donations through @lsutaf.

(Also, the nutrition center is open to all student-athletes on campus and is not football exclusive.)

— Emily Villere Dixon (@emilyvdixon) July 22, 2019

You can see the full renovation below!
Everything you need in one building. The best of the best. pic.twitter.com/9fECMV15ri

— LSU Football (@LSUfootball) July 21, 2019
---
H/T: Nola.com