Looking for a place to go this Memorial Day Weekend in New Orleans? River Beats New Orleans has you covered. From pool parties to concerts, there's plenty to choose from throughout the city to keep you busy. Check out our top picks below!
Virgin Hotels New Orleans
Gimme Gimme More Summer is in full swing at Virgin Hotels New Orleans' The Pool Club. Or, maybe a bottomless mimosa brunch at Commons Club is more your speed. Regardless of your pick, the new Virgin Hotel is where you want to be this Memorial Day Weekend!
Friday, May 26: Sunset Siesta with C'est Funk
Saturday, May 27: Where My Girls At with Legatron Prime & DJ Jess
Get Your Day Passs
Sunday, May 28: Solid Gold Forever
Get Your Day Pass
Monday, May 30: Read the Room with Kuti & Delores Galore
Get Your Day Pass
---
The tasting room | 3501 Jourdan Rd.
Drag brunch at The Tasting Room is the move on Saturday, May 27! The restuarant bar's intimate show experience is only $35 and includes your ticket to the show. A la carte food and bottomless mimosas available.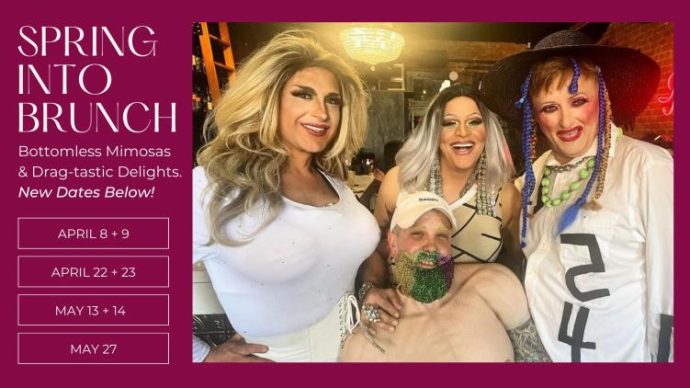 ---
Faubourg Brewery | 3501 Jourdan Rd.
Sip and skate around the large brew park at Faubourg and meet the Big Easy Roller Derby Skaters at Sip & Skate Night on Friday, May 26 from 6-9pm. Bring your skates and enjoy beers & tasty eats from Fete au Fete at this FREE event.
View this post on Instagram
---
Port Orleans Brewery
On Saturday, May 27, POB celebrates their 6th birthday with this FREE event! They'll be throwing it down for their birthday with 3 NEW Brews, Live Music, a Dunk Tank, and more from 12-7pm. Music includes Otro Quatro, Gal Holiday and the Honky Tonk Revue, and crawfish will be available boiled up by Gulf Coast Crawfish!
---
drifter hotel
Flamingosis & Ehiorobo Present BLISS STATION in New Orleans at the Drifter Hotel this Friday, May 26 and Saturday, May 27. This event features live art, fashion exhibitions, local food and a silent disco each night to kick your Memorial Day weekend off right!
---
the metropolitan: Freakfest ft. Wooli, Level Up, and Cyclops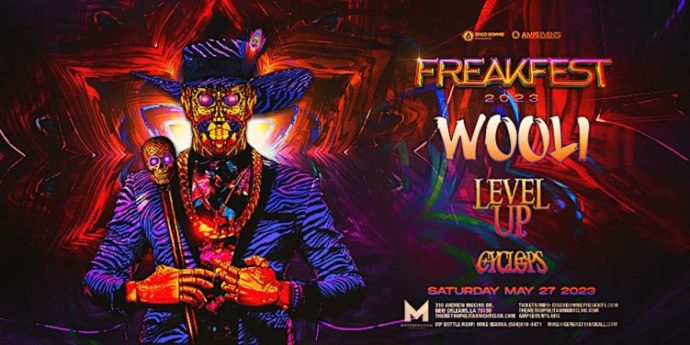 ---
Republic NOLA
Republic is throwing it back with a Republic Rewind featuring the hits of the 2000's played out by DJ Kelly Gree, DJ G, and DJ Golby D on Friday, May 26. In place of the Dion Timmer x Kompany show for Thursday, May 25 to kick off your Memorial Day Weekend, Republic is "Still Raging" with donny., Wander, Yoduh, and BASSXCHANGE B2B.
---
New Orleans greek festival
The community of Holy Trinity Greek Orthodox Cathedral will host its 48th Annual Greek Festival May 26, 27, and 28. This Memorial Day weekend tradition is an opportunity for you to experience Greece along the banks of Bayou St. John. Come by and try homemade traditional Greek culinary favorites including food, pastries, and grocery items, as well as Greek wines and Mythos beer amidst displays of Greek culture, highlighted by traditional dances and the sounds of a live Greek band. Tickets $10 – Children under 12 Free – at the door.
Friday, May 26: 5pm-11pm
Saturday, May 27: 11am-11pm
Sunday, May 28: 11am-8pm
---
the Country Club | 634 louisa street
The Country Club's lush landscape is the perfect oasis for locals and tourists to come together for food, drink and fun. Located in the Bywater, enjoy a dip in the pool. We recommend getting there early. Day Pass rates vary. Learn more here.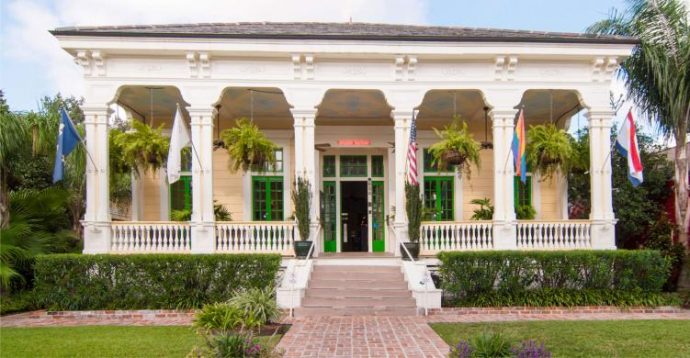 ---
the rabbit hole | 634 louisa street
The Rabbit Hole is your Friday & Saturday late-night spot. The new opened venue will host three separate parties between two days, including:
Friday, May 26 11pm
Conducta, Virtue Signal, and Edgar Allan Po'Boy
Saturday, May 27 11pm
Techno Club: Deep with Javier Drada, Herb Christopher, Ryan Defes, and Quickweave