"If I had one guess, then I guess I'm just New Orleans."
Wonder kid bass producer Mersiv weaves in just the right acapella to pay tribute to his home state of Louisiana. Channeling Lil Wayne or Louisiana Ca$H in his signature slick mashup style of mixing strikes a particular chord for those of us that call these bombastic swamplands home.
It's no secret we're big Mersiv fans here at River Beats; from a stunning introduction at last year's Electric Forest, to his current 2019 onslaught of mixes, releases and festival ubiquity. We were there for him to close out our beloved BUKU Music & Art Project early this year. We waded through farmland mud to see him level a Bassnectar Be Interactive after-party in Nashville this summer. A particular highlight of his massive run was hearing him layer Sean Paul's 2000's hit "Temperature" over unreleased music at Wakaan Music Festival on that enormous main stage.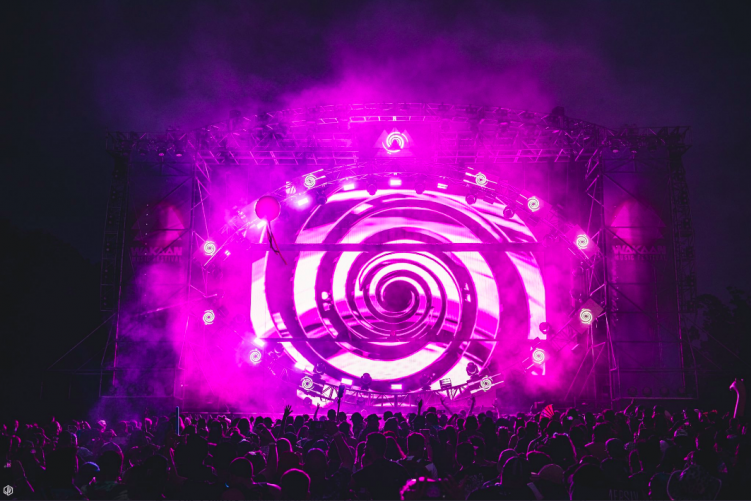 Us? Fatigued? Hell no, here's why. Mersiv pulls out all the stops when he plays New Orleans. He's calling his show at Republic NOLA this Saturday the "show of the year," and hopes he has a long enough set time to explore genres in all directions. His repertoire spans from drum n' bass, 2011-style OG gritty dubstep, beautiful downtempo originals, and everywhere in between.
A particular Mersiv ace in the hole is opening Louisiana hometown sets with this dapolitiks remix of Louisiana Ca$h, aptly titled.
Give it a listen below.
That's not to say Mersiv will be hitting us solo this weekend. Matheny is a hugely underrated producer from Alabama making waves with original, broken bass tunes for anyone fans of Abelation or the Lost Dogz label. He was highly entertaining opening for Bleep Bloop at Republic a few weeks ago.
Local Dohm Collective supergroup Sunsabetchez are also starting the night off properly. Producers C-LaB, Zupparty, and visual artist pawn. are a blast to see play together, making for some of our favorite BUKU sets of the last couple of years.
It's not a choice, you have to get there early and see these openers.
If there's one show to sprint to Republic NOLA for in this busy tourism season, this is absolutely the one to catch. Mersiv is promising one pretty, dark, and loud return to form for his home state that you should not miss.
Featured image: Ginger Wesson Photography @GingerWesson_