While some restaurants have tried to remain open during COVID-19 dining restrictions, some are simply waiting it out until better times. Other restaurants unfortunately are facing the harsh reality that they may no re-open once this is said and done.
This is the case for a spot in Metairie near Lakeside mall. Our friends over at Around Metairie brought to our attention that Bravo Cucina Italiana at Lakeside Shopping Center has officially hung in the towel. The Italian spot let patrons know they do not plan to re-open after coronavirus restrictions are lifted.
The national chain was purchased by a private equity firm in 2018 and is now owned by FoodFirst Global Restaurants. BRAVO is was apart of a chain group that currently runs restaurants in 12 different states. You can see BRAVO's message from their doors below.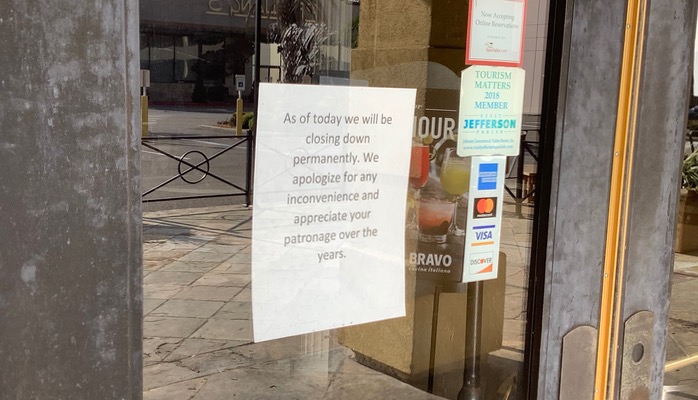 ---