Public Classes Include Charcuterie, Seasonal Pies, and Holiday Pastries, Industry Courses Feature Oyster-Shucking Workshops and Wine Education.
---
NEW ORLEANS, LA (October 6, 2022) – PRESS RELEASE
The New Orleans Culinary & Hospitality Institute (NOCHI) announces its in-person fall 2022 enthusiast class and food and beverage professional workshop line-up. Led by beloved local chefs, NOCHI Enthusiast Classes take an interactive deep dive into everything from the fundamentals to regional foodways, while Professional Workshops offer food and beverage professionals opportunities to delve into specific techniques, cuisines, and trends.
NOCHI's Enthusiast Classes, all open to the public, can even breathe life into your inner butcher or baker. Professional Workshops offer new hospitality professionals the opportunity to learn new techniques, as well as seasoned staff the chance to try something new.
The fall 2022 Enthusiast Class line-up includes:
Charcuterie with Graze Dat's Elizabeth Choto, Friday, October 14 | 6 – 8 PM
Finally, discover which meats and cheeses are the perfect pair and which are never destined to be simpatico. This class will show you the everyday food items you can use to create a balanced, colorful, and eye-catching grazing board. Pack in the flavor with the perfect salami chain and stun the eye with food flowers of kiwi, strawberries, and other fruit. Your ticket includes a board you'll have created yourself.
Fall Pies with Windowsill Pies Co-Founder Marielle Dupré, Friday, October 28 | 6 – 8 PM
Settle in for sweater weather with this festive fall class. Learn every element of crafting your own Almond-Laced Apple Pie and Gingered Pumpkin Tart with Candied Pepitas. You'll walk away from this class with not only the know-how for crafting the perfect crust and delectable filling, but every attendee will also take home a full-sized slice before heading home to bake your own treats.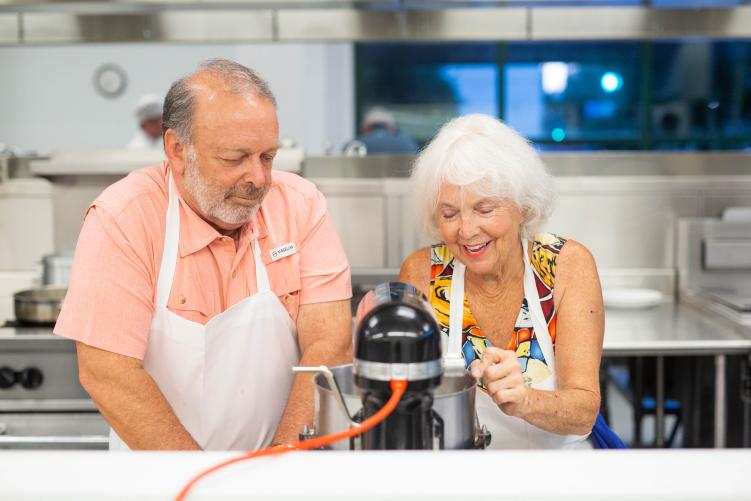 Holiday Cookies with The Chicory Head Chef Martha Gilreath, Tuesday, December 13 | 6 – 8 PM
Enjoy the sweetest season of the year with an immersive tutorial on holiday cookie baking and decorating. Chef Martha Gilreath will demonstrate chocolate drops, peppermint white chocolate cookies, gingerbread crackles, and classic sugar cookies—and then you'll get to roll up your sleeves and don your apron to decorate your own cookie assortment. Get ready to be the MVP of every holiday cookie swap!
NOCHI's fall 2022 Professional Workshops include:
Shucking with Lindsay Allday and Jeff Spoo of Sidecar, Tuesday, November 15 | 9 AM – 12 PM
For many, freshly shucked oysters are an archetype of New Orleans hospitality and the abundance of Gulf Coast seafood. Whether for an elegant raw bar or a down & dirty happy hour special, whether charbroiled or doused in cocktail sauce, they're an integral part of many menus, and confident shucking is a necessary skill.
Join us for a hands-on shucking workshop led by Oyster Sommelier Lindsay Allday and Oyster Shucker Jeff Spoo, both of Sidecar Patio & Oyster Bar. We'll begin with Q&A and discussion, followed by 2 hours of hands-on practice opening wild and cultivated oysters and clams.
The NOCHI Wine Professional (NWP) Certification Course, Begins Monday, October 24 | 5:30 – 9 PM
The NWP certification course is an innovative and rigorous development opportunity for those either actively engaged in or in pursuit of a hospitality career, as well as for wine enthusiasts who want to expand their knowledge base. No prior professional experience with wine is required; we designed this course to empower all front-of-house staff with fluency in the language of wine and proficiency in the customer service and sales aspects of any wine program. This extensive and fully immersive training will leave participants more confident in buying decisions, equipped to offer exceptional wine service and food pairings, and poised to increase profits and guest satisfaction at any establishment.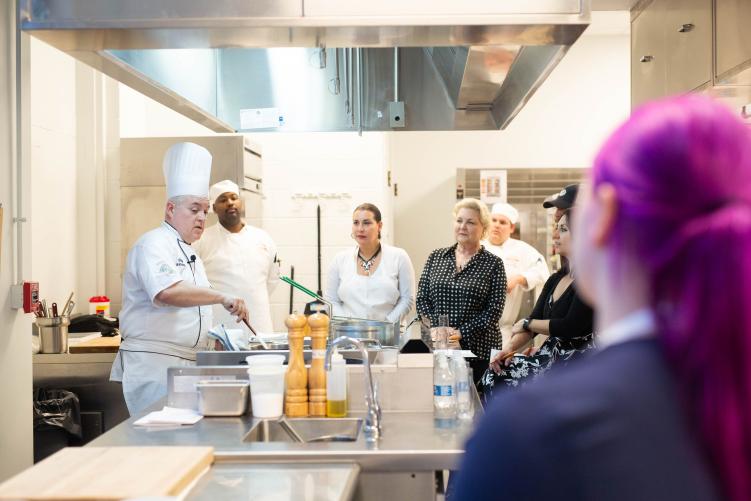 For more information on enthusiast and professional development classes or to purchase tickets, visit nochi.org/enthusiast and nochi.org/professional or contact Jessica Sigmundsson at 504-635-0017 or jessica.sigmundsson@nochi.org.
In addition, NOCHI offers certificate programs in culinary arts and baking & pastry arts that cover twenty-five subjects and 650 hours of intensive practical instruction. For more information, visit https://www.nochi.org/certificate.