Virgin Hotels, the lifestyle hotel brand by Virgin Group founder Sir Richard Branson, recently announced that reservations are live for the brand's latest property: Virgin Hotel New Orleans.
Situated in the city's Warehouse District, Virgin Hotel New Orleans will join the growing number of new restaurants, galleries, and shops in the already prospering area.
Located at 550 Baronne Street, the new-build hotel will feature 238 "Chambers" or guestrooms, including the Grand Chamber Suites and two Penthouses. The 1,097-square foot, over-the-top Richard's Flat Penthouse features floor-to-ceiling windows, one master bedroom, a kitchenette, and stunning views of downtown New Orleans.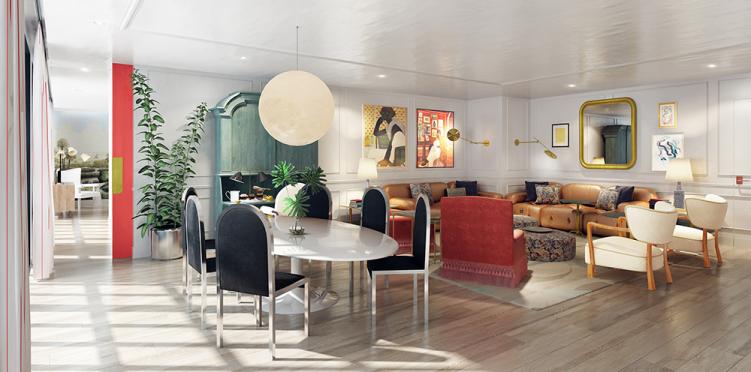 The property will offer multiple dining and drinking outlets, including Commons Club, the brand's centerpiece restaurant, a bar and lounge, a rooftop pool, and the Funny Library Coffee Shop.
"With Virgin Group's rich history in the music industry and our passion for food and culture, New Orleans is a natural fit for the expansion of the Virgin Hotels brand."

James Bermingham, CEO of Virgin Hotels
The hotel company says it was inspired by the city's vibrant culture – and has created a hotel that celebrates the local art, design, and music in "a uniquely Virgin way."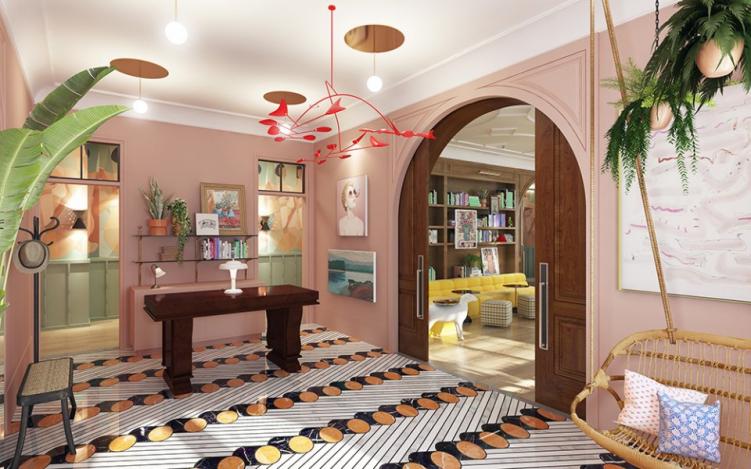 To spearhead the property's interior design, Virgin Hotels tapped leading local design firm, Logan Killen Interiors, to bring an authentic New Orleans flair to the project. The property will incorporate a Southern residential feel while combining colorful, tropical architectural motifs with Virgin's signature style of fun and smart design.
Ranging from 294 to 592-square feet, the Chambers will be fresh and bright with local art, historical detailing, and Art Deco-inspired elements woven throughout, evoking a sense of old-world meets modern luxury.
The Chambers will feature Virgin Hotels' signature layout with two distinct spaces. The Dressing Room includes a full vanity, makeup desk with a well-lit mirror, an extra-large shower with a bench completed with Red Flower toiletries, and a closet for two.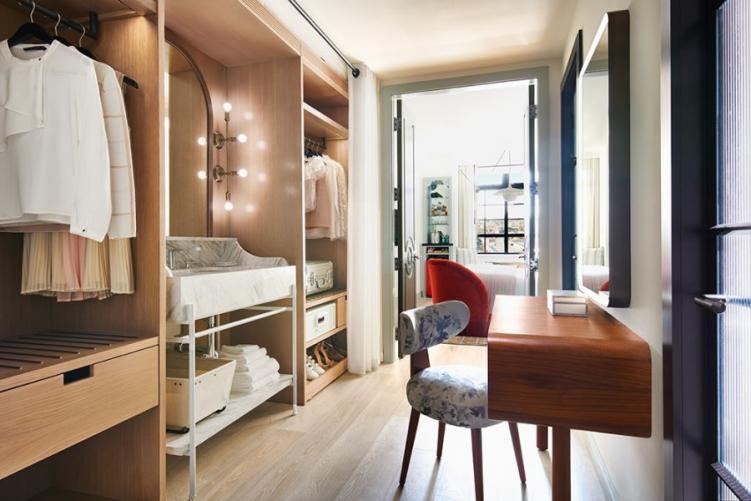 The Lounge features the brand's patented ergonomically designed lounge bed, complete with a bullion fringe trim, a red SMEG® mini-fridge stocked with street-priced comforts, a High-Definition TV, yoga mat, and a cafe worktable with rattan base and tempered glass placed in front of a cozy built-in window seating offering city views.
Designed to make the best use of space and promote privacy for guests, each chamber is separated by a pair of paneled doors, a nod to French doors as commonly seen in New Orleans design and offering a more residential look and feel. Additional amenities for pets will also be available in the Chambers.
Community Features
Commons Club will anchor the hotel's main entrance and is designed to feel like a "members only" experience that's open to all. Specially curated entertainment and music programming will add to the overall experience, which evokes the feeling of a modern social club where both travelers and locals can enjoy. Situated on the 13th floor, the rooftop pool and lounge will offer a haven overlooking the New Orleans skyline where guests can dine, drink and dance.
In addition, Virgin Hotels New Orleans will feature a Funny Library Coffee Shop located on the hotel's first level. The coffee shop is a communal workspace that will house an assortment of whimsical and funny books and games.
Reservations are currently being accepted for stays starting Labor Day weekend and can be made directly on the hotel's website.
---
FOLLOW RIVER BEATS NEW ORLEANS TO STAY IN THE KNOW ON NEWS IN NEW ORLEANS!