Red Bull recently teamed up with the New Orleans Pelicans and renowned visual artist Brandan "Bmike" Odums for NOLA Has Wiiings, a project dedicated to replacing backboards at basketball courts throughout New Orleans.
Eight local creatives were hand-selected by Bmike to transform the original backboards into works of art, which can be seen on display starting this month at the New Orleans Pelicans Smoothie King Center and online at RedBull.com.
The city-wide art project brings artists from around New Orleans together to celebrate, brighten and educate communities through colorful displays of art that showcase the city's unrivaled ability to rebound.
You may be familiar with BMike's work around the city on sprawling building walls. He's risen to fame through the years for transforming neglected, urban spaces across New Orleans into celebratory pieces of art. After Hurricane Katrina, his empowering images showcased the people of New Orleans and their resilience when they needed it most.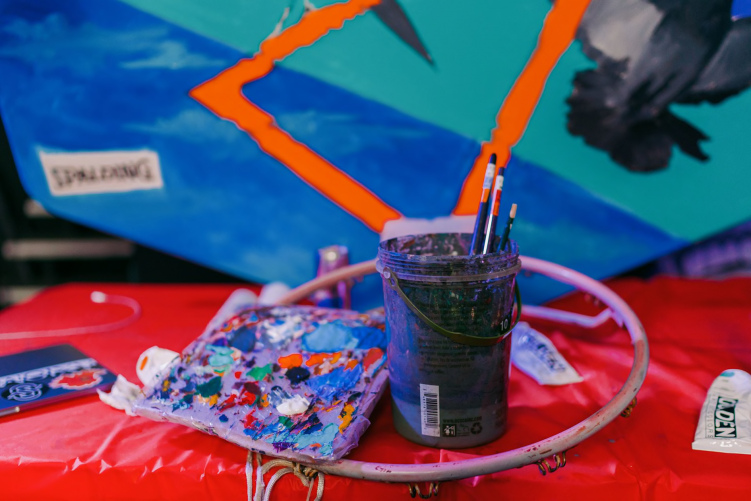 In this special celebration of sport and art, fans are encouraged to support local artists and vote for their favorite backboards. The artist with the most votes will be commissioned to design a basketball court in New Orleans. Click here to vote for your favorite artist!
Full artist bios and artistic inspiration are listed below:
NOLA Has Wiiings Artists
Ceaux, a New Orleans-born multidisciplinary artist, created a backboard inspired by Harrell Park – located on the "Pigeon Town" side of Carrollton – and the color and playfulness that's felt at playgrounds.
Ayo Scott, painter, and son of nationally recognized artist John T. Scott, created "Big Ol' Lil Big Chief" in collaboration with Big Chief Terrence "T" Williams of the Black Hawk Hunters, which is inspired by the resilient spirit of the people of New Orleans.
Kara Crowley – Visual Artist, an artist who embraces black culture and positive representation in her own artistic interpretations, has created a backboard that showcases multiple hands expressing the message of unity.
Jessica Strahan, a self-taught painter and muralist native to and based in New Orleans, has created a backboard inspired by dance and its ability to take people through vibrant moments in time.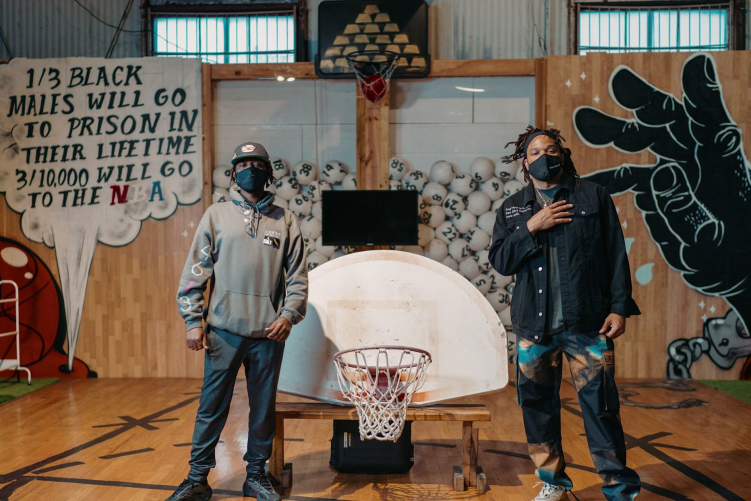 Marc Verrett / MarcFreshArt, a Baton Rouge-based muralist, has created a backboard that illustrates a positive rise to overcome obstacles through the imagery of a skull paired with colorful butterfly wings to represent the eternal drive to fly above.
Jade Meyers/THEARTISTJADE, Art director and founder of the art-based company, "J A D E 1 9 9 1," has created a piece inspired by liberation, growing up in New Orleans, power, nature, Black culture, and sports culture.
Bryan Brown, an artist whose work focuses on New Orleans culture, random but beautiful moments, and philosophy, has created "The Big Brain," a representation of getting mentally healthy to unlock one's true full potential.
1985 Poet; Artist: Monique Lorden, an artist, and author, and co-illustrator of "I Wish for Freedom," a poetic picture book, was inspired by her memories of hooping at the park to create "Hoops Dreams and Poetry," a visual story of childhood hope and community.
---
Follow River Beats New Orleans to stay in the know on events in New Orleans!