Well, 2019 has come and gone and what a year it has been New Orleans. From tragic stories to viral moments, we were there to cover so much and we can't say enough about your support! Without all of our readers, we wouldn't be much, so we thank you for an amazing year.
As 2019 closes out, we decided to share our 20 most popular stories of 2019. These top 20 stories were chosen based on the total number of views and impressions they received. With that being said, some of the stories below may not have been the biggest in the city, but they were the biggest to resonate with our River Beats New Orleans community.
While we definitely missed out on some of the larger stories of the year, we were there to cover tons and tons of news and stories throughout all of 2019. We hope you enjoyed our coverage, and we can't wait to bring you the best of NOLA and Louisiana in 2020!
---
20.) Reporters Nancy Parker & Carley Mccord Tragically Pass Away
Nancy Parker the longtime new anchor died in a tragic plane crash while reporting a story for her longtime station WVUE Fox 8. Parker was on a stunt plane working on a story alongside Franklin J.P. Augustus, a well-known Black stunt pilot who also died in the crash.
Mccord was the in-game reporter for both the Saints and Pelicans and tragically passed away in a plane crash on her way to the LSU playoff semi-final against Oklahoma.
It breaks our hearts to have to update this story with the passing of Carley. Prayers to her family and the family of Nancy Parker.
---
19.) Hubig Pies Announce 2020 Return
After serving New Orleans for almost 100 years. Hubig's Pies owner Andrew Ramsey plans a relaunch with a 2 million dollar investment in a Jefferson Parish facility in 2020. In 2012 the company went under after a devastating fire destroyed much of their inventory and their entire production facility.
---
18.) 311 Announces Mardi Gras Return
It's been two years since 311 headlined New Orleans, but the rap-rock band returns in 2020. NOLA & 311 have a history dating back as early as 2000 as New Orleans has been the unofficial home of for the bands "311 Day."
---
17.) The Sewage and Waterboard and The Underground Car
File this one under top viral stories of the year. Out trusty friends at the Sewage and water board discovered a full-size car inside one of the underground canals in Mid-City. Easily one of the wildest stories of the year here in NOLA.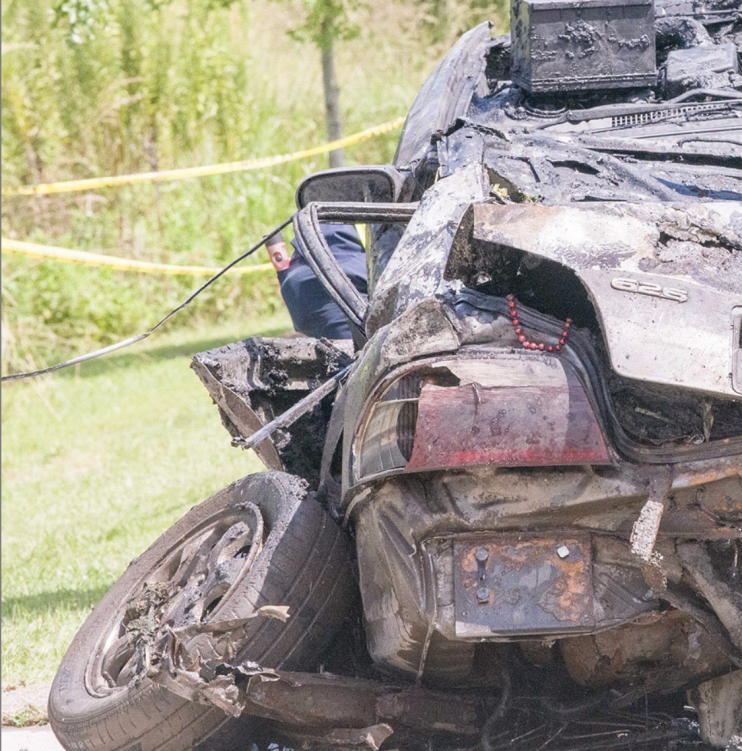 ---
16.) Post Malone Celebrated a successful Voodoo Fest on Bourbon Street
Post headed to Bourbon street after his performance to drop into a few venues and play some throwback hits. He covered Tom Petty's "Mary Jane's Last Dance" and several other classic gems.
---
15.) Hollywood Of The South: Justin Timberlake & Ben Affleck Film In NOLA
Hollywood of the south was in full swing this year in New Orleans. Ben Affleck and Justin Timberlake were just two of several big names headed to NOLA to film.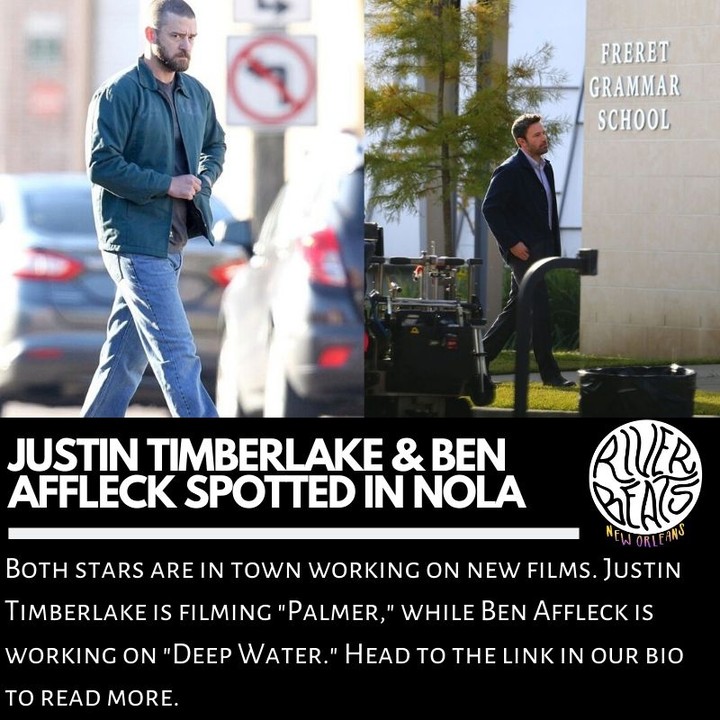 ---
14.) Keanu Reeves Bring Bill & Ted To NOLA
This one was all over the place during the summer of 2019. Keanu Reeves was spotted all over New Orleans and provided some amazing viral moments with fans all over the city. Bill & Ted Face The Music is set to hit theaters next August.
---
13.) The Last Ever Popeyes Buffet
Screw chicken sandwiches, you need to visit the last Popeyes buffet in the world. This amazing gem was a viral hit for us, as we focused on the last Popeyes buffet located in Lafayette, Louisiana.
Listen up, we totally get the hype for the viral Popeyes Chicken sandwich. The chicken sandwich wars have been raging on for about two weeks now. With Popeyes challenging Chick-Fil-A and Wendy's for dominance in the chicken sandwich category.
---
12.) Southern Decadence Welcomes Jeff Goldblum
The movie Icon visited the Big Easy during "Gay" Mardi Gras this year. Goldblum was in town filming for his new show on Disney+.
---
11.) Rouses Breaks The World Record For Avocados
Absolutely Nobody:
Rouses: Who wants to see us break the world record for Avocados?
The display took 20 hours to prep and build. Rouses estimates that over 112,000 individual avocados will be needed to take down the record.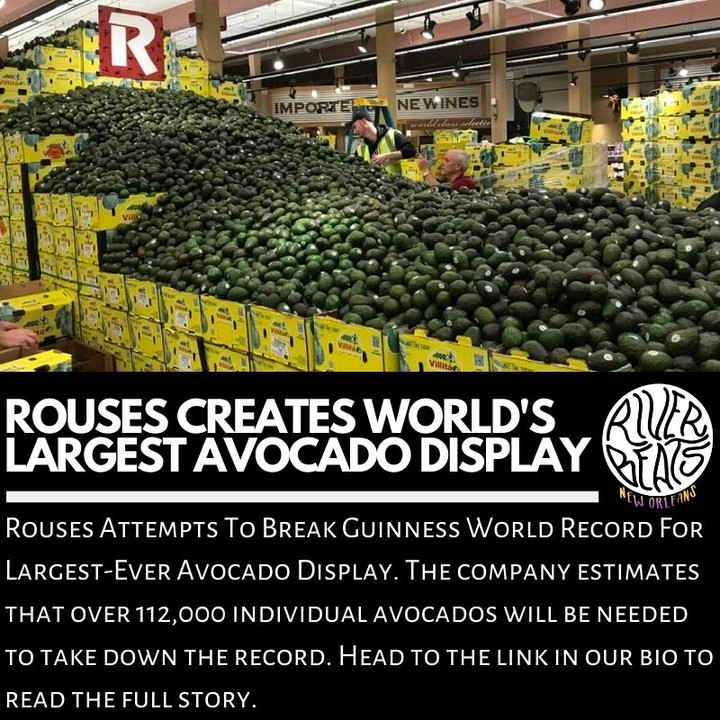 ---
10.) Sucre Abruptly Closes Its Doors
Without any prior notice to employees or customers, the decadent dessert shop closed its doors for good in 2019.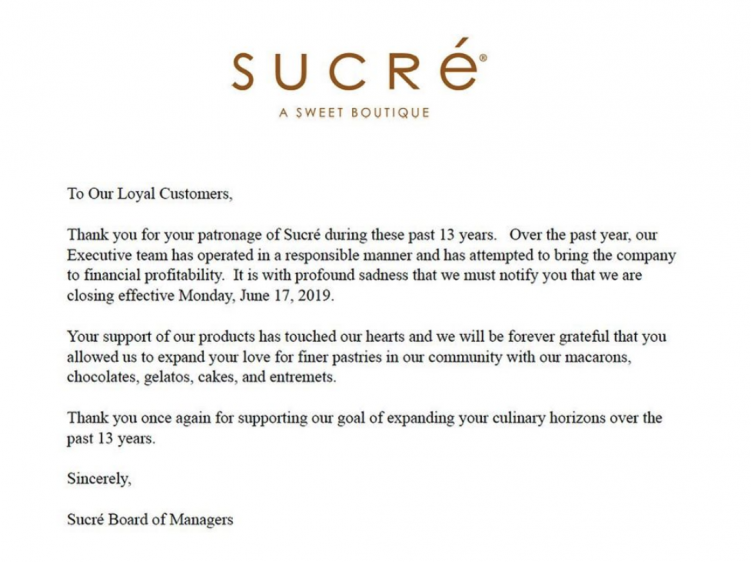 ---
9.) American Horror Story X Marie Laveau X Airbnb
Live out your wildest dreams of being a witch where the American Horror Coven cast filmed. The house, constructed in 1855, is said to be one of the scariest places in the world. If you're brave enough, you can stay there too.
---
8.) The Superdome Trolls The Dallas Cowboys
How epic? The Saints beat the Cowboys and the Superdome trolls their fans by playing Mamas Don't Let Your Babies Grow Up To Be Cowboys.' Re-watch the funny moment below.
---
7.) New Orleans Welcomes City-Wide Murals
2019 Was the season of Murals here in New Orleans. After the city slashed prices on the permit costs, dozens of city-wide murals were erected around the CBD and other parts of New Orleans.
---
6.) The 610 Stompers Take Over The Thanksgiving Day Parade & The Today Show
One of the best feel-good stories of the year. The 610 stompers brought their extraordinary moves to New York city to reign on Thanksgiving. They joined Jimmy Fallon and the Today show staff, along with a fantastic performance in the Thanksgiving day parade. Watch both of their viral performances below.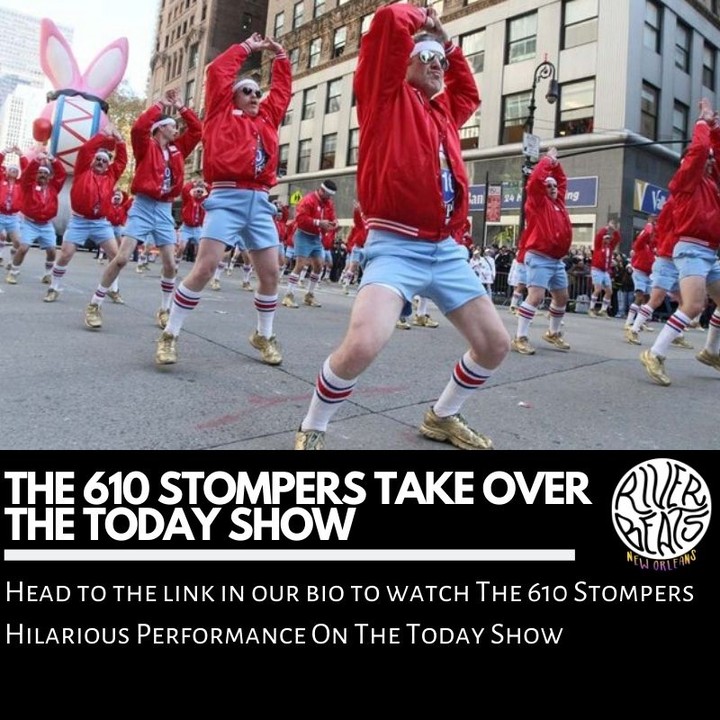 ---
5.) Popeye From The Westbank
Easy the most viral story of the year for the River Beats New Orleans team. What can we say? Popeye from the Westbank is a real star in the making. Don't believe us? Just watch his memorable interview from earlier this year. Courtesy of one of the best NOLA based Instagram accounts out there, Quarter Confessions.
View this post on Instagram
---
4.) Joe Burrow Wins The 2019 Heisman Trophy
After a record-breaking year, an SEC title, and now a chance at a national championship, LSU Quarterback became the second LSU Tiger to win the Heisman Trophy.
3.) A Viral Saints Moment That We Can All Rally Around
Saints fan Danielle Ayo Trahan took to Facebook to share two photos of young Saints that were seated next to her. The two kids were at their first Saints game ever. It turns out their father had only two tickets and dropped them off directly at the gate for the game. Danielle talked about both kids being very well mannered and just a blast to be around.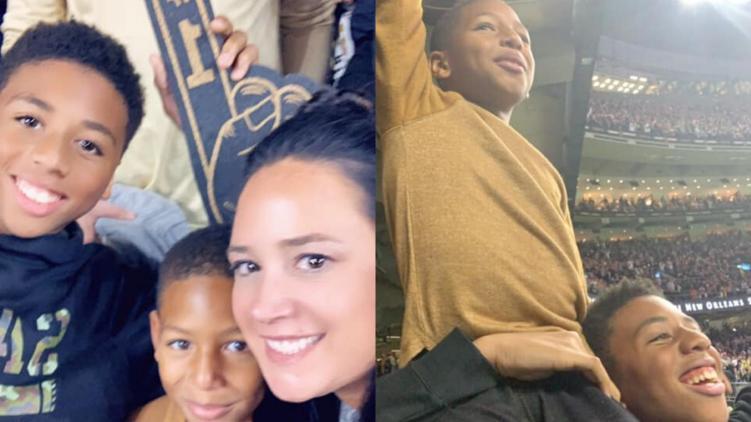 She eventually found the boy's names, and the Saints gave them passes to the next home game. What a feel-good story.
---
2.) Big Freedia & Ben & Jerry's Unveils Limited Edition Ice Cream
In one of the more unlikely collabs, the bounce queen herself teamed up with Ben & Jerry's to unveil "Bounty Bouncing Beignets." This amazing limited-edition ice cream was featured by Ben & Jerry's earlier this year. Our readers could not get enough of this story. Get caught up on the booty bouncing deliciousness below.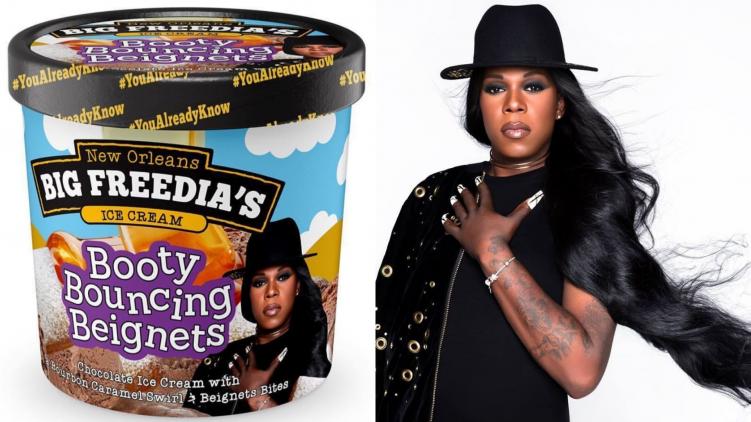 Read: Here's How You Can Get Some of Big Freedia's and Ben & Jerry's Limited Edition Ice Cream
---
1.) Hard Rock Hotel In Downtown New Orleans Collapses
It's hard for this to not be the #1 story in New Orleans in 2019. The Hard Rock hotel was scheduled for completion in early 2020, but in early November the hotel suffered a catastrophic failure and collapsed onto the streets of New Orleans. Three workers were killed in the collapse, and it is one of the worst tragedies in NOLA history.
River Beats New Orleans was one of the first news agencies in NOLA to get the news out to the public, as several of our staff live within a 2-3 mile radius of the Hard Rock. Even today, the video from the collapse still send eerie chills down our spine.
The Hard Rock is scheduled for demolition in 2020.
---
Thank you for all the support in 2020! We plan to continue to bring you all the breaking news, viral stories, and culture happening in and around the great state of Louisiana and our great city of New Orleans. Cheers to a fantastic 2020, and happy new year!