Barely two years after they opened their doors, Techno Club has created a thriving underground community for deep house in the deep south. Their signature, Detroit-influenced sound has caught the ears of local and international music fans alike. Their signature smiley-face logo – a nod to the old acid-house scene of the 80s – is iconic in the streets of Nola.
New Orleans is driven by big-name talent. There are few, popular resident DJs – that's where Techno Club differs. Over time, this core collective has established its name and sound at the venue.
As a "membership venue," there's a policy on what kind of activity is allowed through the doors, and it's not catered for those who don't understand the music. The faces behind the Techno Club are bringing attention to a genre they feel doesn't get addressed as much in New Orleans, and they've worked tirelessly to craft their specific sound.
Leading the pack is longtime DJ and techno connoisseur Javier Drada – affectionately referred to as "Papa Drada" by his electro-disciples.
"The focus is for us to develop internally and control the sound within our venue," Drada says. "It's really the only way you can create and develop a scene. Everyone understands the concept and the energy we're going for."
Techno Roots
Originally from Miami, Drada was growing up in the budding electro-house scene of Florida in the 80s. He explains the innate heart behind the movement in the beginning, when people just needed to express themselves and music was the outlet.
"It was music that catered to how we wanted to express ourselves," he says. "Plus it kept us off the streets."
He started DJing and promoting techno parties around the Miami scene in the late 80's. Eventually, he started his own radio show and played techno records from Germany and Detroit over Floridian airwaves. Fast forward 10 years and Drada has relocated to New Orleans, where he would continue to pursue and push the music he loved in a scene dominated by Disco Donnie.
"I know this music inside and out; I understand this sound better than anyone else in the city," he says. "All I'm trying to do is pass this down to a generation of people that are fresh and new."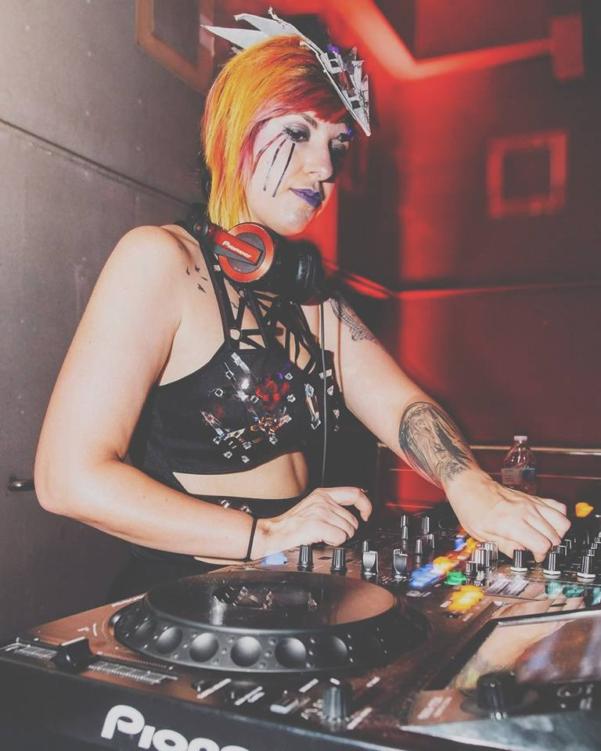 Before Techno Club was a physical nightclub, it was an online radio show – a mini techno listening party between friends. Javier would spin sets with his then-roommate – and now Techno Club member and DJ – Tristan Dufrene. From their 700 sq. foot home in the city, they would broadcast their mixes across the globe, much to the dismay of their close-by neighbors.
"We'd sit there and play for hours, even if nobody was listening," says Will Brennan, friend of Drada and Techno Club member. The radio shows gave Drada a chance to train his new DJs, and slowly his army began to grow.
"I wanted to work with people that had an ear for the music," he says. "You can teach people how to be technical, but you can't teach them how to understand the music."
Die Tiefe Familie
Currently, the Techno Club stands at close-knit 16 members, mostly local, with a few from Texas. They go by "die tiefe familie" or "the deep family." It's a musical melting pot of ages and experience levels, races, and sexualities, where the only thing that matters is your love for the music.
"It's been interesting to see how everyone works together, even though we're clearly all different people," says member Bear Linh from Houston. "Every person adds their own perspective, which is so paramount to growing, not just as a DJ but even as people."
It's an electronic foster home, where Drada is the pied piper for blossoming DJs looking for a place to call home.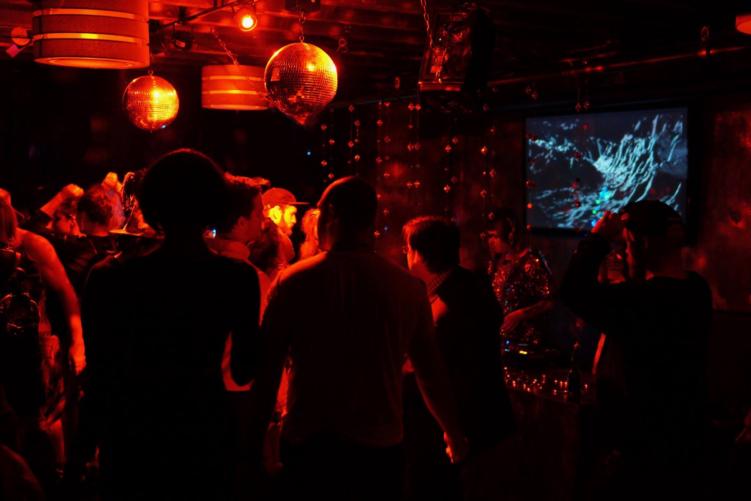 "It's about immersing yourself around people that enjoy and care about the music the same way you do," Brennan says. "You push each other to be the best DJ that you can be. I can't understate how much Javier has helped me in terms of becoming a better DJ. I have a lot of deep respect for him and what he's doing today."
"It started small, but we laid some groundwork and we finally got somewhere with it," says Dufrene. "We wanted to cultivate something local for like-minded people to be together, and the family just ended up growing."
A Place to Call Home
Their new brick-and-mortar digs give the artists a chance to share their music more directly with the city and its visitors. But their online presence certainly hasn't fallen short. Through their streaming and releases on Soundcloud, they've been able to develop an international following, all from their little room in the Warehouse District.
"Musically we're telling a story," Drada says. "You have to know when to turn the room around. There's an interaction of energy with the crowd that creates the specific atmosphere we're going for."
Over the past year, Techno Club has seen a spike in growth that has led to their current reputation.
"I pretty much know everyone that comes through the door," Linh says. "We all want to see it flourish. We all want it to have an impact and a meaning."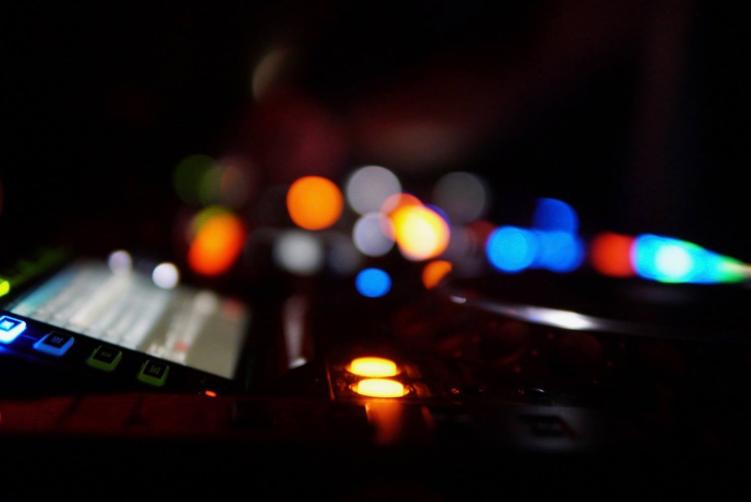 "It really is like a family," Dufrene says. "It's not a burden to be here all night long. It's just a way of living for me; it's as easy as breathing."
An Underground Legacy
For many of the artists, it's more than partying and dancing to heavy bass under strobe lights and disco balls. It's about communicating with sound and expressing themselves in new and intelligent ways.
It's a language Drada is trying to foster in his students and in his community. He's creating a safe space for expression and love and hopes his legacy will carry on even after the lights of the Techno Club have come on and the doors have closed.
"We're trying to build something that has substance and can withstand a long period of time." Even though what we're doing is small I truly feel like I'm paving the way for something amazing," he says. "The purpose of what we're doing is to open people's minds and open people's hearts."
Want more Techno Club? Check out this exclusive mix featuring Javier Drada at the We Love Techno 2 Year Anniversary Party!
---
Check out our event calendar for more techno club events in new Orleans