Support your local restaurants for thanksgiving this year! and even better, you don't have to cook! It's like killing two birds with one stone here, and you get to eat delicious food – probably better than what you would have cooked (ha!).
Check out some of the restaurants that are doing something special for Thanksgiving this year, and support your favorite local restaurants. Happy eating!
*list done alphabetically*

Blue Oak
900 N. Carrollton Ave | Served chilled to reheat. Whole turkeys, brisket, roasted garlic mac, finger sandwiches, and more are available from Blue Oak BBQ for pick-up. Or, enjoy all 14 items available for purchase from Blue Oak for $500, enough to feed an army (ok, probably not, but you get it)! Deadline to order on Friday, 11/20. Order online here.
Brennan's
417 Royal Street | Serving a Thanksgiving Day menu from 11am-4pm. 3 courses for $65 including choices between turtle soup, eggs sardou, chocolate pumpkin pie, and more. Kids menu options are $25 with 3 options.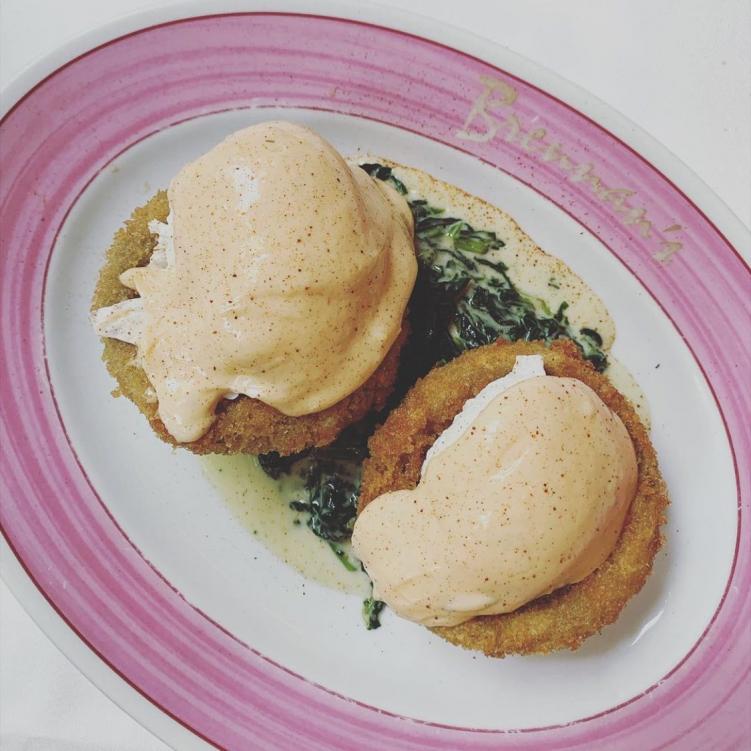 Bywater American Bistro
2900 Chartres Street | Thanksgiving meal kits to-go from Chef Nina Compton. Priced at $45 per person, the family-style menu serves four and includes traditional favorites a la Nina Compton. View menu here. Order online here – due by Friday, 11/20.
Cochon
930 Tchoupitoulas Street | Offering holiday catering, order must be placed by Saturday, 11/21. Menu items including cajun meats and sausages, a house charcuterie box, boudin stuffed Bell and Evans turkey, mac n' cheese, and more.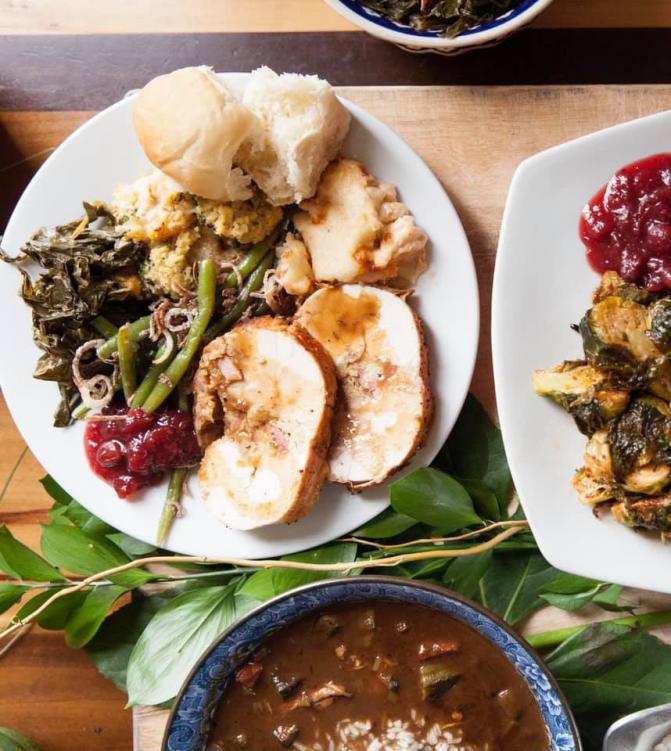 Commander's Palace
1427 Washington Avenue | Order online and pick-up for Thanksgiving week. From whole duck fat injected turkey to a whole creole cream cheesecake, you can't go wrong with the classics. Pre-order from Commander's Palace for Thanksgiving here.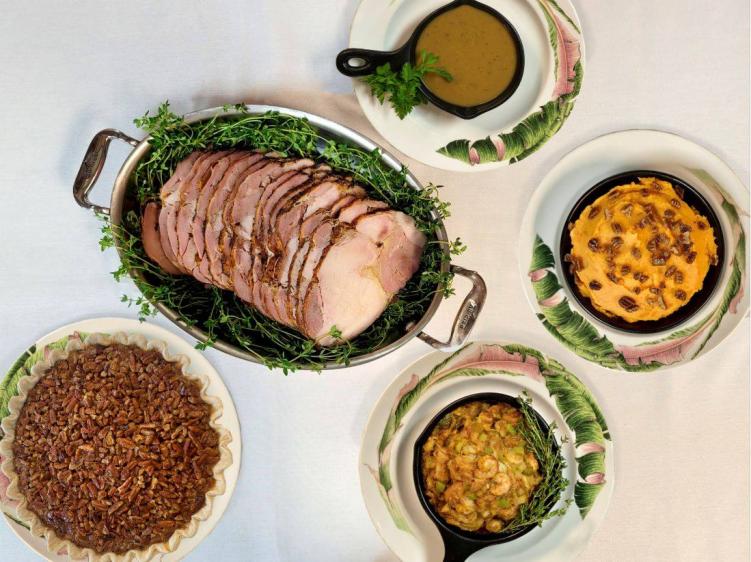 The Commissary
634 Orange Street | Thanksgiving meal kits & a la carte items. Includes the whole turkey, your choice of 3 sides, dessert, and a hot pick-up for $175 (feeds 6-8 people). You can also order a la carte from the butcher, or one of their signature sides (duck, charcuterie board, ham, etc).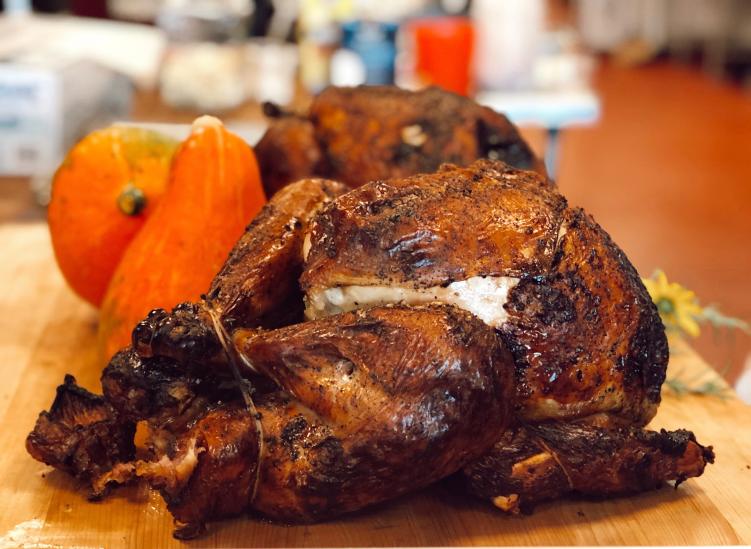 Compère Lapin
535 Tchoupitoulas Street | Dine-in family-style Thanksgiving a la Chef Nina Compton in the CBD. Located in the Old No. 77 Hotel, this is a perfect choice for those in the CBD area looking for somewhere to dine in that is close to home. Priced at $75 per person. View the menu online here. Call for reservations.
The Country Club
634 Louisa Street | Offering limited number of meals, a la carte items, and libations for preorder & pick-up only. Dinner for 4 ($88) includes turkey, mashed potatoes or sweet potatoes, all the fixins, dessert, and more. Extra servings of all dinner items available, plus corn bisque, oyster dressing, bottles of wine, house mulled wine, turkey day spritzers and MORE! Click Here To Reserve Your Meal Today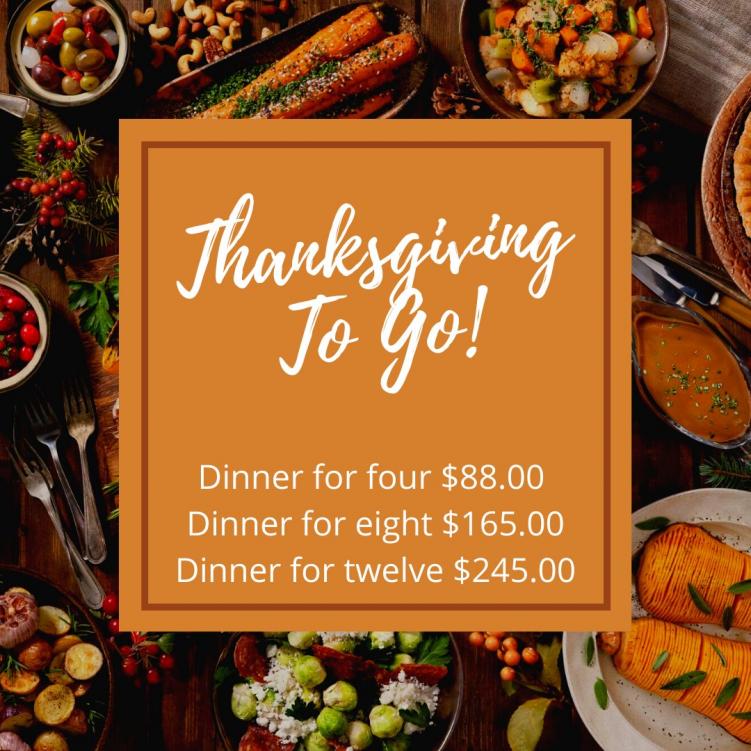 Copelands
multiple locations | Catering packages galore! For those with larger families ranging from 12-24, this package is for you. Depending on which package you order, you can enjoy a cajun fried turkey with the fixins, cornbread dressing, smothered ham and bacon green beans, and more. A family meal option is also available. Order online for pick-up here.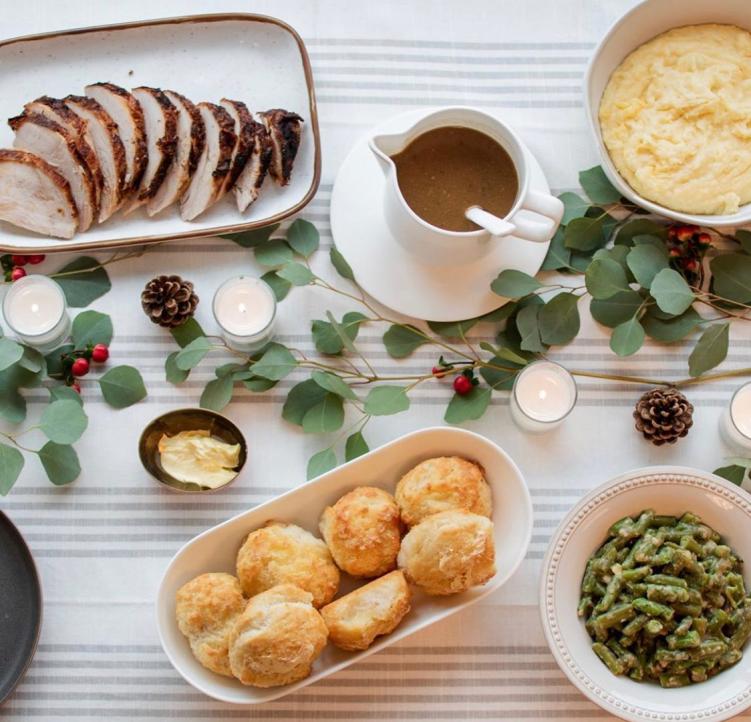 Gw FIns
808 Bienville Street | Take-Home Thanksgiving menu for your not-so-ordinary Thanksgiving meal, featuring Ora King salmon – a unique breed of salmon raised in the clearest water in the world! Purchase an entire meal package for the family or order your favorite dishes a la carte and simply heat them at home in under an hour. View their menu here.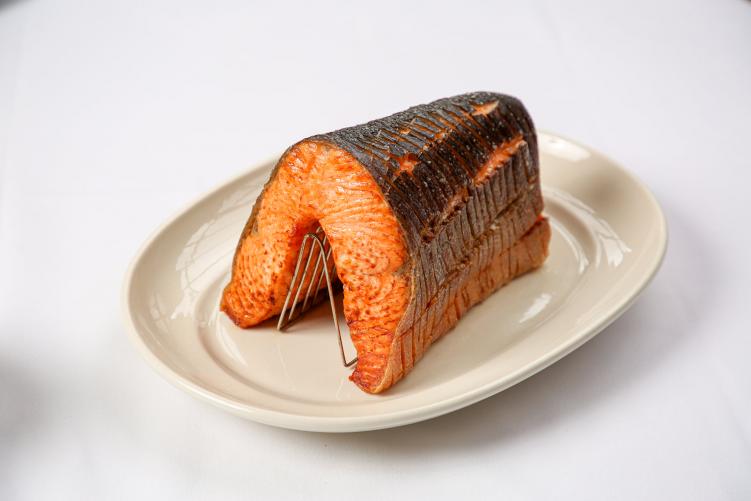 Ralph's on the Park
900 City Park Ave | Curbside pick-up! Ralph's on the park is offering meals for two for $85, and you are definitely going to have enough left for lunch the next day. Check out their offerings below and call them to order today.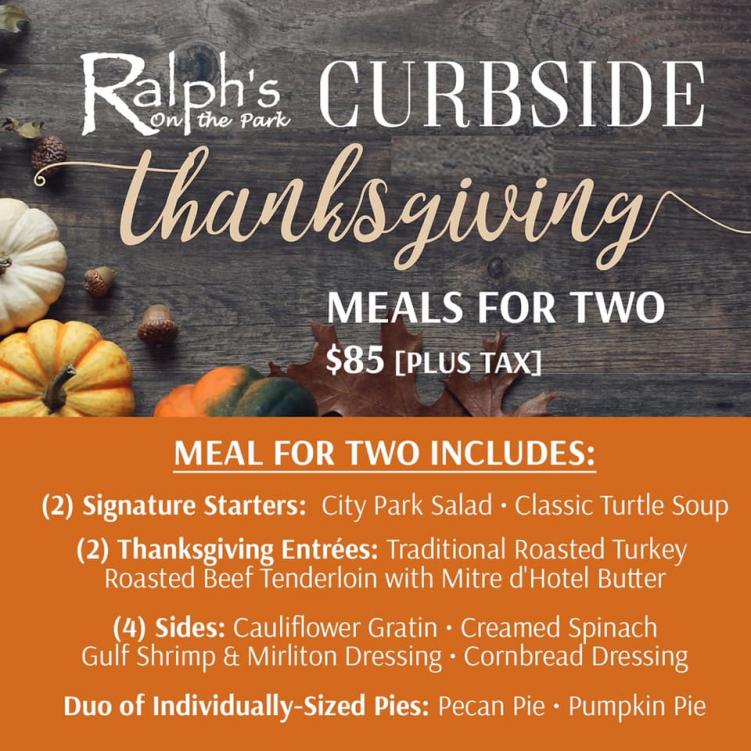 Red Dog Diner
3122 Magazine Street | Curbside pick-up! Red Dog Diner still hasn't opened up their restaurant quite yet, but they are offering curbside pick-up for a special Thanksgiving menu. Give the restaurant a call today to place your order, must be placed and confirmed 24 hours in advance.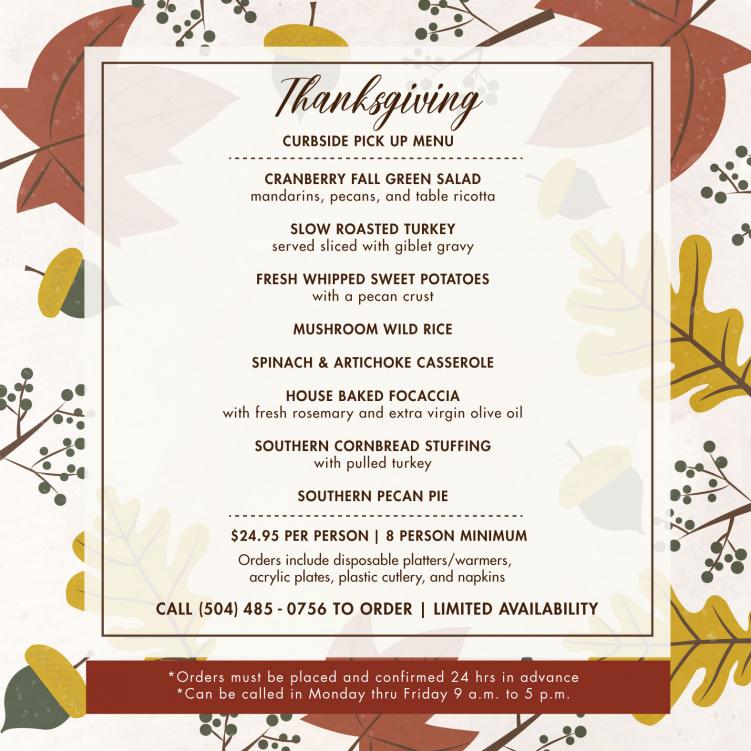 Zasu
127 N. Carrollton Avenue | Sides only, no meats. Zasu, the flagship restaurant of James Beard award-winning chef Sue Zemanick, is offering sides only including oyster dressing, deviled eggs with pickled habanada peppers and bacon, and crab bisque. Deadline to order is Saturday, 11/21.