Sushi is everywhere in New Orleans. In a city that loves cajun and creole cooking, some of the best Sushi in the south is right here in the Big Easy. But, there is one spot in New Orleans that doesn't take the traditional approach to sushi.
Tsunami Sushi is tucked away in the CBD of New Orleans, and prides themselves on "LA flair with southern care." By showcasing regional and global flavors with traditional Japanese sushi and entrees, Tsunami has established itself as our one and only sushi destination.
New Orleans was born out of a blending of cultures, and that's exactly what they do at Tsunami. Fried Oysters, panko-crusted Alligator, & spicy Crawfish are not your typical menu items found inside just any sushi roll, but Tsunami proves that they stray away from the pack.
Last but certainly not least, their world-famous rolls include heaters like the Dorito-crusted sushi roll, the Big Easy roll, and of course, the Saints-inspired Black and Gold roll. Most of these great items are why we love "LA flair with southern care."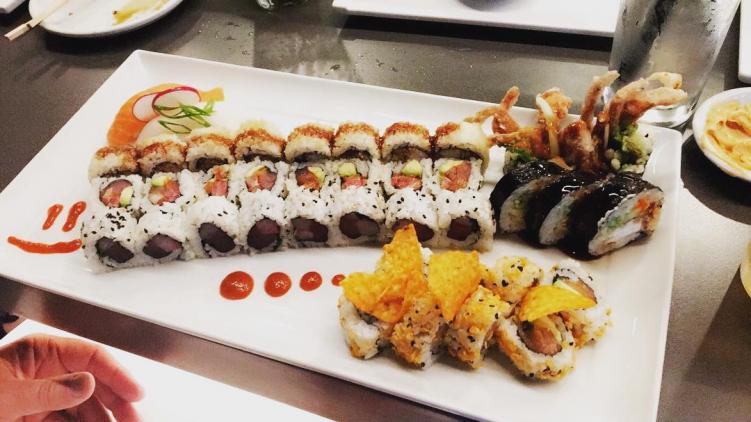 P.S……They Have Some of Best Weekday Happy Hours In The City.
Yes, you heard us right: every weekday from 3-6 pm. Receive 25% off most of their rolls, and drink specials range from $3 to $5 beverages. With locations in New Orleans, Baton Rouge, and Lafayette, this hot spot must be on your radar. Check out some of our favorite photos from their amazing menu below.
View this post on Instagram
View this post on Instagram
Tsunami Sushi is located at 601 Poydras St., Suite B, in the Pan American Life Center in the CBD. You can visit their website and check out their amazing menu here!
This editorial is Supported By Tsunami Sushi. Supported by is an advertorial series used to describe editorially independent River Beats content that is supported by a client's advertising spend.