Amidst the beginning of Mardi Gras madness, Valentines Day also hangs in the air. If you're looking for a memorable night on the town with your loved one (or solo!), New Orleans is one of the best cities you could pick.
While the local event calendar can get a bit overwhelming, we compiled a date night guide for all kinds of Valentines Day (or Anti-Valentines Day) preferences.
---
For the Parade Lover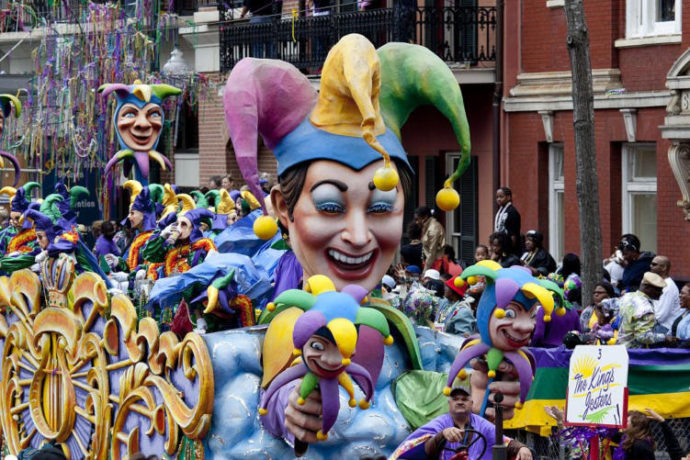 If you and your sweetheart and diehard Carnival fans, why not make the seasonal event part of your romantic celebration? Catch the Krewe Bohème the Friday after Valentine's Day in the French Quarter.
The Krewe rolls out at 7 p.m. starting at the Lost Love Lounge in the Marigny. Catch a spot in the Quarter to feel the energy of a big crowd, or maybe kick it further out for a more intimate vibe.
Afterward maybe skip a few blocks over to Frenchmen Street and catch the excitement of the afterparties. Grab some signature cocktails at one of your favorite bars before heading down to the parade route and ending the night with some free tunes in a killer venue.
For the Thrill Seeker
There's a reason horror and romance always seem to go so well together. Try one of the local Escape rooms around the city and sweep your beloved into your arms.
The Mystere Escape Rooms have different horror themes you can pick from. Work together with your partner to solve your way out of the room, then maybe grab a celebratory bite to eat afterward.
Or check out Love Bites, a special, interactive Valentines haunted house, complete with vampire hunters – obviously.
For the Foodies
If tasting your way around town is more your style, Pythian Market is your one-stop shop. Celebrate a little early at their special Valentine's Day Drag Brunch on the 10th. Enjoy some quality, local entertainment and grab some snacks from some of their 13 amazing vendors.
Brunch offerings range from a Cochon du Lait benedict, specialty brunch pizzas, breakfast tacos, or even a traditional Jamaican breakfast.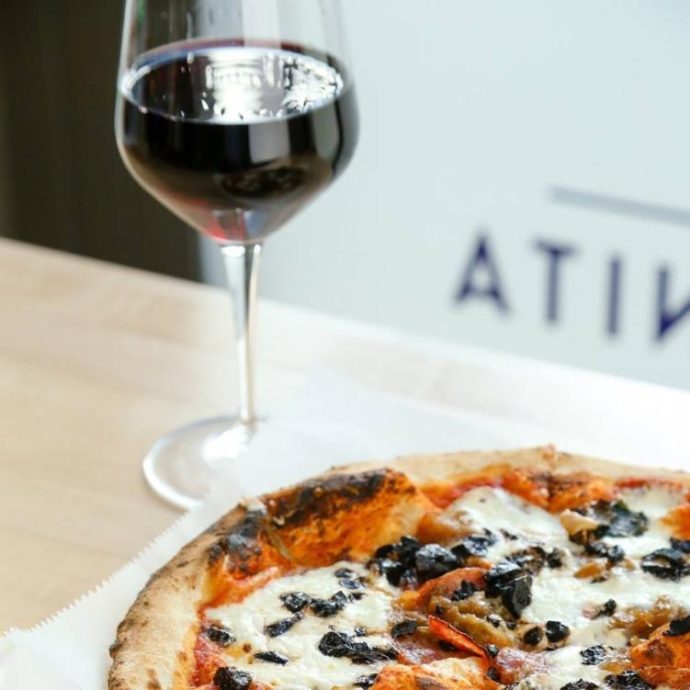 Anti Valentines Valentines Day Club
If Valentines Day sucks and is a terrible, romantic consumerist holiday, come by the Drifter.
The Mid City tropical bar will be there for all the apathetic celebrators in the city. "Emo music throwbacks, live music, and shitty chocolate" all await you at the poolside venue.
Free Jameson and Jamo swag are also available on a first-come basis. Get your additional info here.
Budget Cuties
You don't have to break the bank to celebrate the season. You can have a good ol' New Orleans time on less than $30.
Take a stroll through the French Quarter, gallery hopping and window shopping. Maybe pause along the river, take a seat in the grass and people watch. Hit up Tableau for their awesome happy hour specials. Take a seat on the patio and overlook the magic of Jackson Square.
Finish with some beignets for dessert at Café Du Monde, then take a walk down to Frenchmen street. There are plenty of cover-free bars. Use some of your budgeted money to tip the bands and maybe grab an extra drink or two.
The Fine Diners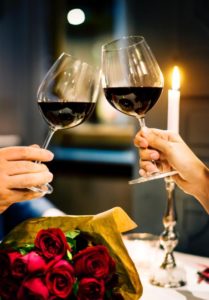 There are a variety of price fixed, snazzy dinner spots in Crescent City. Our pick is Toups Meatery in Mid City.
The contemporary Cajun spot has a special holiday menu set at $65 per person (not including drinks or tip)
The five-course meal is as follows:
Amuse
SPECKLED TROUT CEVICHE
Thai Chili, Caviar
First
CRAWFISH CACIO E PEPE or GREEN PEPPERCORN DUCK
Collard Green Kimchi, Sunflower Seeds
Second
CRAB FAT ROASTED MURDER POINT OYSTERS or BLACK GARLIC BEEF TARTARE
Umami Pickle, Grana Padano Toast
Third
BRAISED SHORT RIBS
Cipollini Onions, Stone Ground Grits, Black Vinegar Jus or LOBSTER COUVILLION
Shrimp Fried Rice
Fourth
STRAWBERRY ICE CREAM
Chocolate Rillon Fudge, Boat Cookies or LEMON LAVENDER TRUFFLES
For the Gals
Stop by the Glitter Box on Royal Street for a special Galentine's Day event. Join Katie Sikora from The Sexism Project for a celebration of femme-powered self-love and lady community.
They'll have special Valentines card making, a photo booth and "potion drinks" for all their participants. All are welcome regardless of shape, size, gender, race, or age. The event goes from 5 – 7.
Let us know what your favorite date night spots are in and around the city.
Cover photo by Kaley Jones
Follow River Beats New Orleans to stay in the know on events in New Orleans!