Summer cocktail specials are in full swing around the city. And in post-COVID marketing efforts, some bars are getting crafty with their deals. One French Quarter bar, Sylvain, is offering half-priced frozen drinks for anyone who is fully vaccinated.
Check out how to score this deal, plus other summer cocktail specials below.
Hot Weather Summer
When the heat hits the city hard – as it often does – a frozen drink is the perfect way to cool down. Any time the temperature hits over 98 degrees, head to Sylvain, Cavan, or Barrel Proof. As temperatures rise, the prices will dip to 50% off any frozen drink (limited to one per adult.) Next to getting outside in the swampy weather, the hardest thing you'll have to do is choose which drink you'd like. May we suggest the Fancypants Greyhound?
Vaccinated Drinks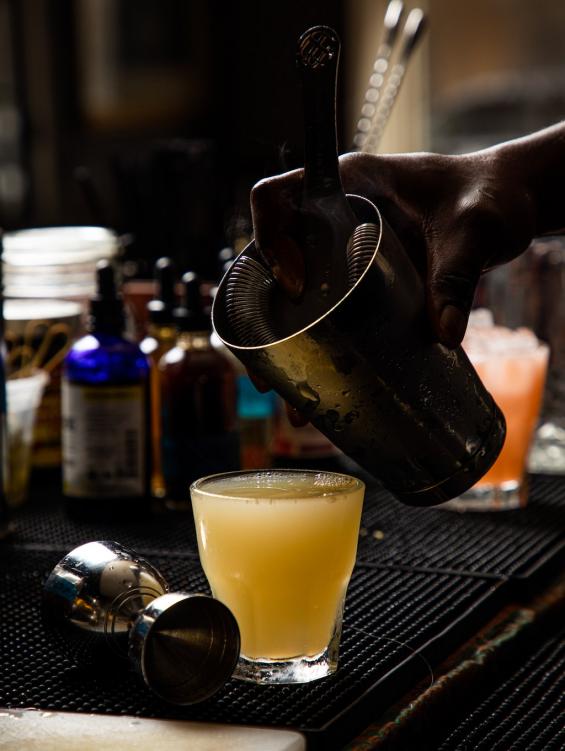 At Sylvain, they're currently offering 50% off frozen drinks to anyone who is fully vaccinated. All you have to do is show a picture of your card when you order. Sylvain is "an unruly Southern bistro for locals in the French Quarter." Their inspired cocktails put a fresh twist on the classics. "Here, we laugh loudly, shoot whiskey, and linger among friends old and new."
Sylvain is located at 625 Chartres Street. Opening hours are Monday – Thursday 4 PM – 11 PM, Friday + Saturday 11 AM – 11 PM, and Sunday from 11 AM – 10 PM.
Herbal Libations
Uptown, The Chloe has worked to make their cocktail menu extra special. Drinkers can choose from herbal-infused specialties like the Yacht Party (Chamomile Vodka, Cranberry, Elderflower, Curaçao, Lemon, Bubbles) or Idle Hands (Trakal, Genépi, Lemon, Almond, Sparkling Wine, Eucalyptus).
Having just opened this year, The Chloe is a lively 14-room hotel, restaurant, bar, pool, and patio housed in a 19th century Uptown mansion. The Chloe has been awarded Conde Nast Traveler's 2021 It List: Best New Design Hotels in the World, as well as Travel & Leisure's 2021 It List, and the bar is open to the public.
View this post on Instagram
---
FOLLOW RIVER BEATS NEW ORLEANS TO STAY IN THE KNOW ON THE BEST FOOD & DRINK IN NEW ORLEANS!