There's a vegan, family-style Thanksgiving event happening in the Treme next week. Grab your tickets here!
---
After becoming a vegetarian, Thanksgiving lost a lot of its appeal to me. Sure, sides are great, but there are only such much mashed potatoes you can stomach, and constantly explaining to your grandma that you are getting enough protein gets tiring.
Luckily, this year there's a special Thanksgiving celebration for my fellow plant-based friends. Vegan 2 The Soul is bringing a Very Vegangiving celebration to the Treme next Wednesday and Thursday.
Held at the Treme Market Branch on N. Claiborne, this family-style Thanksgiving dinner features a variety of tasty vegan food from local chefs.
So far the menu includes Jackfruit & Gravy, Braised Cabbage, Vegan Ham, Baked Mac N Chz, Stuffing, Mashed Sweet Potatoes, Roasted Squash, Brussel Sprout Salad & more!
Vegan 2 The Soul
You might recognize the name of this local nonprofit from its annual vegan food festival every summer. They aim to provide and celebrate healthy and tasty vegan food to supporters and those who may be curious about a plant-based diet.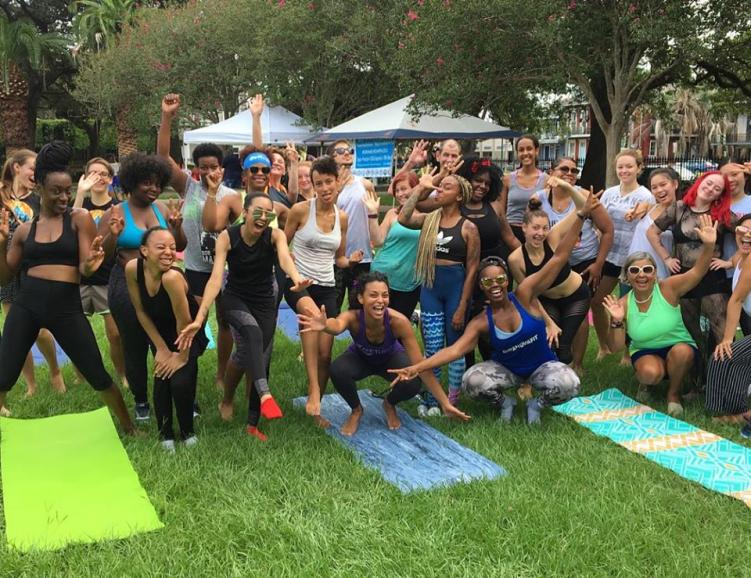 With their new event, they want to revolutionize Thanksgiving. Celebrate with friends and community members at this all-inclusive event. $25 gets you admission to the event, all the food you can eat, live music and a cash bar. For an extra $15, you can purchase an adult ticket that gives you unlimited access to the bar as well.
The Treme Market Branch is located less than 5 minutes from the French Quarter, free parking is available and children are allowed.