Yearning for cooler temps this holiday season? WinterJAM, the newest addition to JAMNOLA—Marigny's Crescent City-themed cultural experience—will transport you into a winter wonderland with a side of New Orleans culture.
With the holidays in full swing, the team at JAMNOLA has announced new additions to their 12-room exhibition through January 2, 2022. Visitors will experience over-the-top winter wonderland exhibits and holiday decor, including JAMNOLA's newest 360 degree rotating camera (see below).
View this post on Instagram
WinterJAM also hosts 6-foot tall Nutcracker installations, a winter feather forest, a 7th Ward Santa tribute, and a towering Cafe Du Monde exhibit—exploding with giant beignets, powder sugar rainfall, and headdresses made of coffee beans.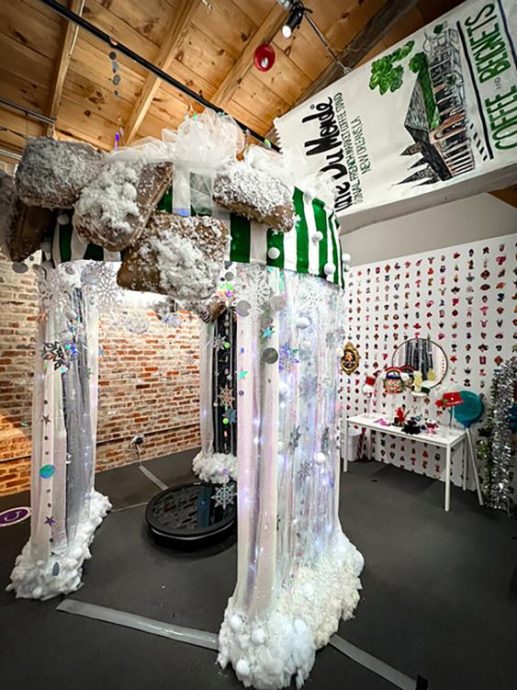 Santa or one of his many elves will be at JAMNOLA Wednesdays-Fridays each week in December. Guests wanting a picture with the North Pole visitors are encouraged to check JAMNOLA for their schedule before booking tickets.
Ticket prices are $29 for Adults 13 and older, and $20 for Children under 12. Reserve tickets HERE.