Go hassle-free this Christmas with a variety of holiday fare from the best New Orleans restaurants.
Local Chefs like Nina Compton and Isaac Toups have created traditional holiday spreads available this Christmas for dine-in and take-out. Break from the pot-luck for Bywater American Bistro braised short ribs or Mister Mao sticky eggplant wraps. Whatever the reason for staying out of the kitchen this year, New Orleans restaurants will make sure you & yours are well-fed. Check out the city's Christmas Eve and Christmas Day offerings below.
Bywater American Bistro
To Go: Christmas Eve pick up from 12 PM – 5 PM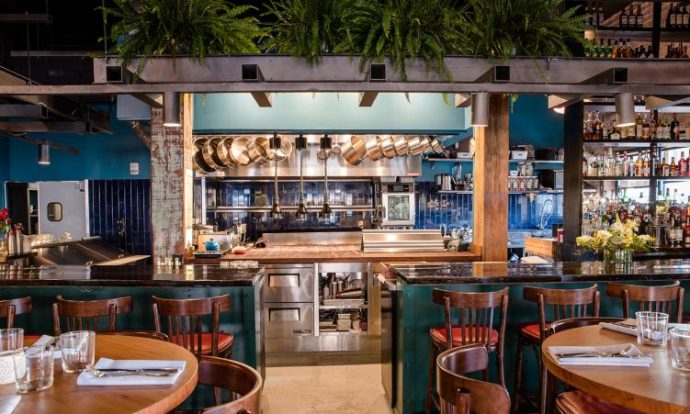 Those looking to celebrate Christmas at home can order Christmas Heat & Eat to-go kits from Chef Nina Compton's highly acclaimed Bywater American Bistro. At $60 per person (each order feeds 1) the menu includes traditional favorites a la Nina Compton. The full menu follows: winter vegetable salad; red wine braised short ribs; truffled pomme purée; roasted Brussels sprouts; and satsuma pie. Place orders online for pickup on Friday, December 24 from Noon to 5 PM. Bywater American Bistro is located at 2900 Chartres Street in New Orleans. For more information, call (504) 605-3827; bywateramericanbistro.com
Commons Club
Dine-in: Christmas Eve from 4PM – 10PM & Christmas Day from 4PM – 11PM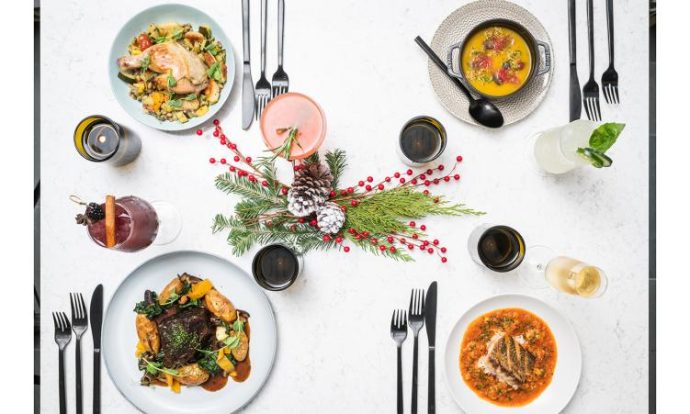 Commons Club, the social epicenter of the newly opened Virgin Hotels New Orleans, is inviting diners to indulge in festive culinary delights from Executive Chef Alex Harrell. Menu highlights include roasted heirloom carrots – harissa, raita, pickled raisin, rice cracklin'; local gulf fish – sweet potato puree, kale, brown butter breadcrumbs, capers, local citrus; slow-roasted prime rib; and lobster bucatini. Diners can end on a sweet note with sweet potato sticky toffee pudding; warm apple and almond crisp; or dark chocolate pot de crème. The holiday menu will be available on Christmas Eve from 4 PM – 10 PM and Christmas Day from 4 PM – 11 PM. Reservations are strongly encouraged and can be made on OpenTable. Commons Club is located inside Virgin Hotels New Orleans at 550 Baronne Street in the Warehouse District. virginhotels.com/new-orleans
Jack Rose
Dine-in: Christmas Eve from 5PM – 9PM & Christmas Day 11AM – 8PM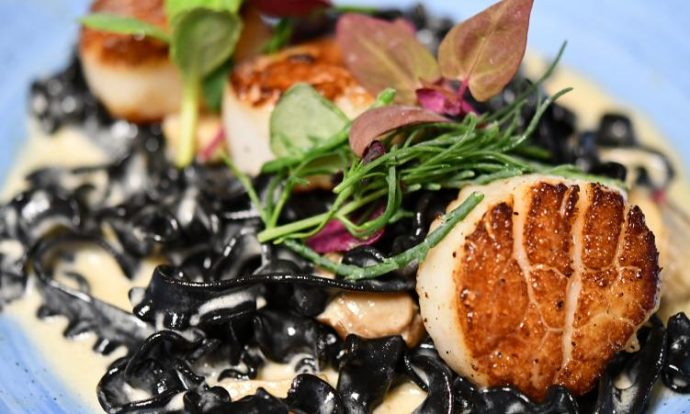 This holiday season, step into one of New Orleans' liveliest eateries, Jack Rose. On Christmas Eve and Christmas Day, locals and visitors alike are invited to experience a memorable meal, with a range of offerings combining seasonal and Cajun flavors. Thoughtfully crafted by Chef Brian Landry, the four-course prix-fixe menu ($65–$75, depending on the main course) is being offered at Jack Rose on Christmas Eve from 5 PM – 9 PM and Christmas Day from 11 AM – 8 PM. Jack Rose is located at the Pontchartrain Hotel, 2031 St Charles Avenue in New Orleans' Garden District. For reservations, please call (504) 323-1500 or visit jackroserestaurant.com.
Mister Mao
Dine In: Christmas Eve from 5 PM – 10 PM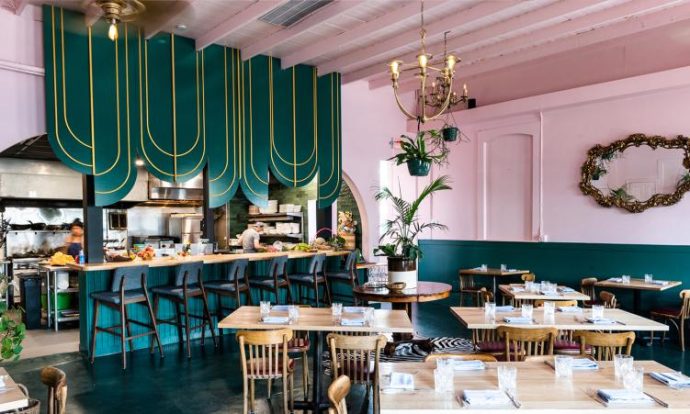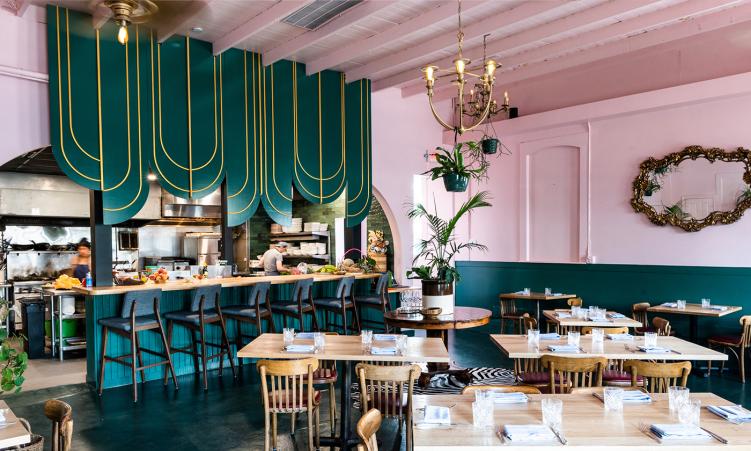 This Christmas Eve, Chef/Owner Sophina Uong and partner William "Wildcat" Greenwell are inviting diners to indulge in a Chinese Christmas at Mister Mao, the tropical roadhouse restaurant known for its inauthentic global cuisine. Offerings include sticky eggplant lettuce wraps, Chile crisp burrata, shrimp fried rice, crispy pork belly with ginger, scallion, and garlic sauce, and a variety of desserts by Pastry Chef Sarah Cotton. Reservations can be made on Resy. Mister Mao is located at 4501 Tchoupitoulas in New Orleans. Telephone: (504) 345-2056; mistermaonola.com.
Toups' Meatery
Dine-in: Christmas Eve from 5 PM – 11 PM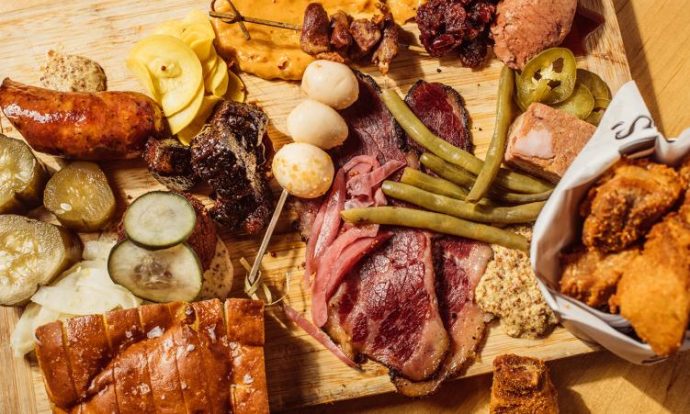 Chef Isaac Toups' Mid-City dining gem Toups' Meatery, will be open this year on Christmas Eve from 5 PM –11 PM. Diners can indulge Chef Toups' bold, contemporary Cajun cookery while enjoying inventive seasonal cocktails. The full a la carte menu will be available and include fan favorites such as the cracklins, Meatery Board, and double-cut pork chop with dirty rice. Toups' Meatery is located at 845 North Carrollton Avenue in New Orleans. Reservations are suggested and can be made on OpenTable. For more information, call (504) 252-4999 or visit toupsmeatery.com.
The Tasting Room New Orleans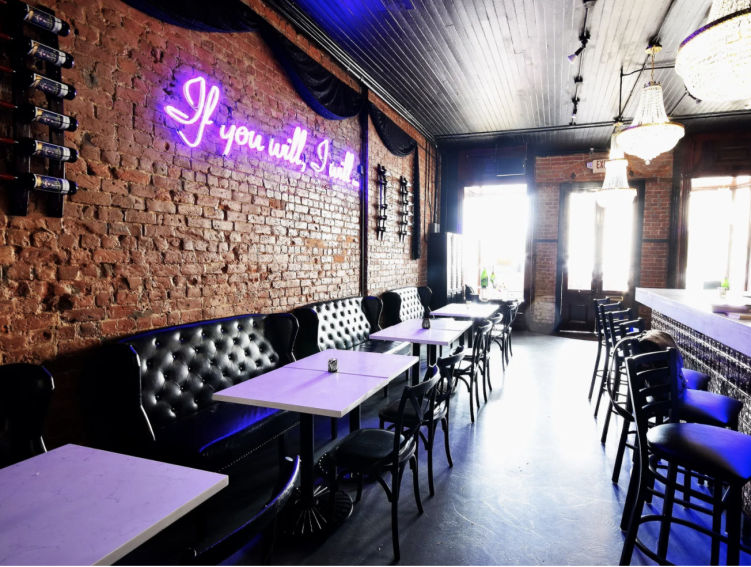 Dine In: Christmas Eve from 3 pm – 9 pm
"If you will, I will." The Tasting Room is open on Christmas Eve from 3 pm until 9 pm. This hidden gem of the Lower Garden District is the perfect spot if you are feeling a more cheese and wine type of Christmas. With a huge selection of Wine, Cheese, Small plates, and Bourbon, you need to keep The Tasting Room on your list.
Compère Lapin
Dine-in: Christmas Day from 12 PM – 3 PM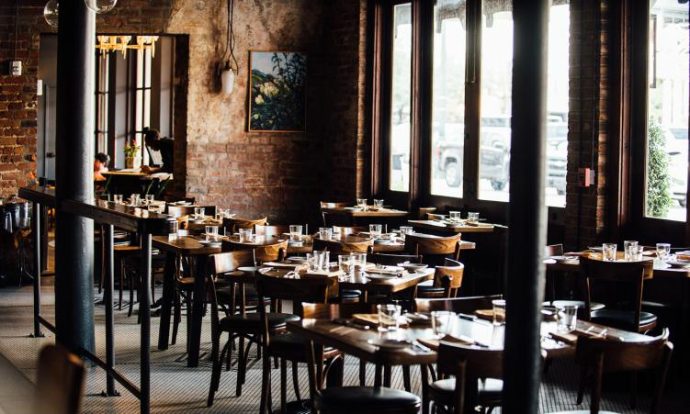 Chef Nina Compton's award-winning flagship restaurant Compère Lapin will offer a festive menu on Christmas Day from Noon – 3 PM. At $80 per person, excluding tax and gratuity, the all-inclusive menu includes seasonal offerings such as butternut squash soup; roasted jerk porchetta; and cornbread stuffed acorn squash. Reservations can be made on OpenTable. Compère Lapin is located in The Old No. 77 Hotel & Chandlery at 535 Tchoupitoulas Street. Telephone: (504) 599-2119; comperelapin.com