MARDI GRAS is just around the corner, and so are the best parties of the year. Zoolu 26 is bringing it even bigger and better than ever before! This mini-fest kicks off Endymion Saturday & continues through Lundi Gras. This Mardi Gras weekend is gearing to be unforgettable.
A staple in the local electro scene, Zoolu brings big-name talent to the Big Easy every year. A lot has changed over the two decades they've been in power, but their status as Carnival's best dance party has stood the test of time.
Joining the Zoolu party this year is Tiesto & DJ Diesel, aka Shaq O'Neal. Shaq is set to headline The Metropolitan on Saturday, February 22, and Tiesto is closing out the weekend on Monday, February 24.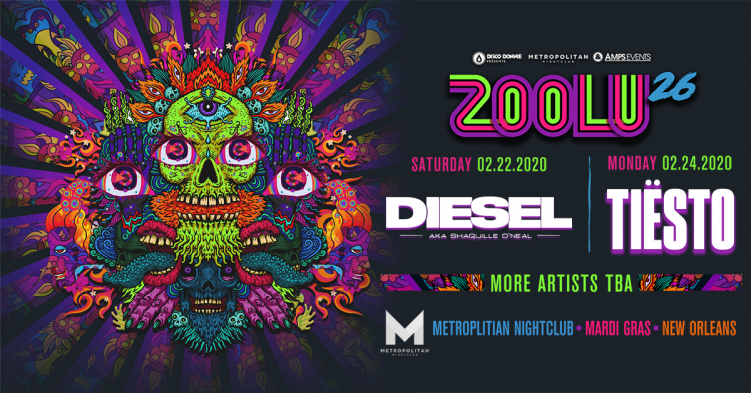 In collaboration with Disco Donnie and Amps Events, the 26th year of Zoolu is an ode to the history of electronic music in New Orleans. Tickets for this one go on-sale Friday, December 6th at 11 am, and you can find them here! Don't sleep on this one, as we expect it to move fast!